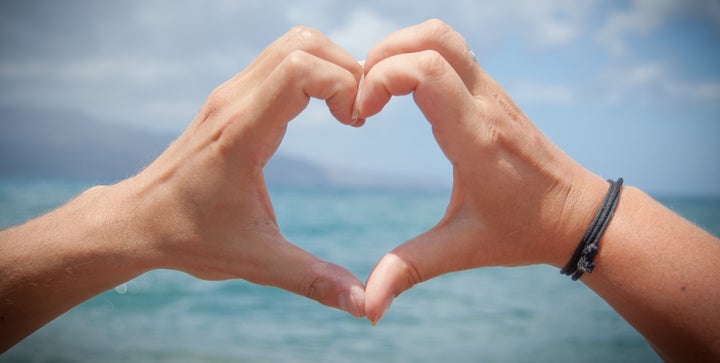 Their love story began as many do – on the dance floor. Rebecca, a Fleet Marine Force (FMF) Corpsman at Camp Pendleton in California, was out for the evening with her roommate when they took a few spins with fellow Marines.
A spark flew with Bohanan 'Bo' Benton, an Instructor at the School of Infantry. Their relationship deepened quickly over the next year as Rebecca and Bo developed a real romance and strong partnership. Bo had found the loves of his life with Rebecca and her two young children from a previous marriage. In fact, Bo asked for the kids' permission when he decided to propose to Rebecca, and after a year of courtship, the two married and began their new lives together.
Rebecca and Bo enjoyed having similar experiences in the Marines, balancing service with family. Almost 12 percent of active duty service members are in dual-military marriages like the Bentons, according to the Defense Manpower Data Center (DMDC). Couples who both serve often enjoy a mutual respect and firsthand understanding of the pressures of a military career.
However, unique challenges can also arise for dual-military couples, especially during the periods of frequent deployment our country has seen since 9/11. With intense training schedules and long periods overseas, spouses are often forced to shuffle responsibilities at home. Add kids to the equation, and the dual-military lifestyle gets exponentially more complicated.
When Rebecca and Bo married, they became a happy family of four. Three months before Bo deployed in 2003, the Benton family welcomed their third child; however, the deployment served as a reminder of the countless responsibilities dual-military couples face. In the next year while fulfilling his military duties, Bo missed out on those important milestones and blessings that come with parenthood. And as the two alternated deployments to ensure their family enjoyed a sense of stability, the couple missed out on having each other. Their schedules were grueling, and they ultimately decided to transition into civilian life from 2005 to 2006.
This adjustment was harder than Rebecca or Bo expected. While they were no longer physically separated by the calls of duty, they were being pulled apart by emotional and mental struggles they'd brought home from the battlefield, including anxiety, post-traumatic stress disorder (PTSD) and a traumatic brain injury (TBI).
Unfortunately, their story is not uncommon. RAND's Center for Military Health Policy Research reports that more than 400,000 Operation Iraqi Freedom (OIF) and Operation Enduring Freedom (OEF) veterans suffer from either major depression or PTSD, and more than 300,000 of these veterans have experienced some level of TBI.
These invisible wounds weigh heavily on marriages. According to the U.S. Department of Veterans Affairs' look back at service members readjusting after the Vietnam War, veterans with PTSD divorced twice as often as those without it, and were three times more likely to experience two or more failed marriages. These statistics are staggering, and they are compounded for dual-military marriages where both partners may face physical and mental health challenges resulting from their time at war.
Once Rebecca and Bo settled into civilian life in rural Oklahoma, they found themselves far from health resources. Over time, this lack of easily accessible support took its toll on the couple – and their children – and their family's future felt uncertain. After almost a decade of struggling, the Bentons decided to get a fresh start and take charge of their healing process with a move to Orlando, FL.
Once there, they connected with a network of veterans who could relate to their experiences via Wounded Warrior Project's local programs. They almost immediately began identifying new ways to bond as a couple and a family. Their new community introduced Rebecca and Bo to opportunities to reinvigorate their commitment to working on themselves as individuals, partners, and parents. Today, they've found a sense of peace in embracing their new identities that began forming upon transition.
Military marriages – especially dual-military marriages, like the Bentons' – are inherently complicated and too frequently challenged by the invisible wounds of war. But there are resources available to support both wounded warriors and their spouses through all stages of recovery. Although mental health issues can be isolating for all involved, making meaningful connections – within your relationship and with others who can empathize with your experiences – is a critical step in rebuilding resiliency and well-being.