This past June, we traveled for three weeks driving in and around the cities and villages on the island of Newfoundland in the eastern province of Canada. We were immediately struck by the friendliness and openness of the people and their authentic acceptance of "outsiders". Everywhere we went, people were interested in who we were, where we were from and sharing their pride in the place they call home. While staying in a lovely Bed & Breakfast in the small seaside village of Twillingate, we were told about a remarkable event during the tragedy of 9/11. The following is a brief summary of what occurred in this quiet Canadian province particularly in the town of Gander.
"For the better part of a week, nearly every man, woman, and child in Gander and the surrounding towns stopped what they were doing so they could help. They placed their lives on hold for a group of strangers and asked for nothing in return. They affirmed the basic goodness of mankind when it was easy to doubt such humanity still existed."
"When thirty-eight jetliners bound for the United States were forced to land in Gander, Newfoundland on September 11, 2001, due to the closing of United States airspace, the citizen of this small community were called upon to come to the aid of more than six thousand displaced travelers."
Gander had a population of around 9,000. This is a remarkable true story.
This is a must read for everyone, but especially for those of us assisting travelers in time of need.
The Day the World Came to Town:9/11 in Gander, Newfoundland
by Jim DeFede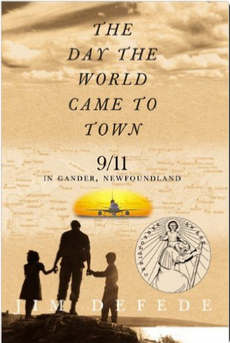 Calling all HuffPost superfans!
Sign up for membership to become a founding member and help shape HuffPost's next chapter