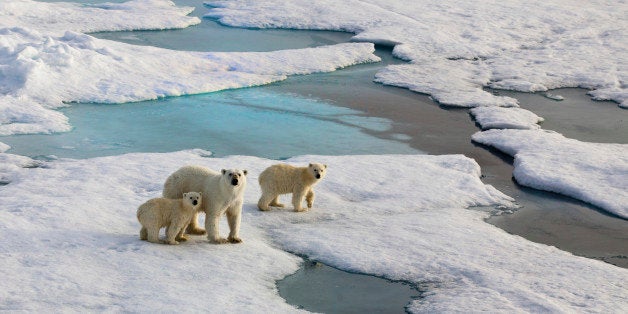 Edited by scientists at the National Oceanic and Atmospheric Administration, the 2012 State of the Climate report revealed that Arctic sea ice reached a record low, while sea levels and greenhouse gases from fossil fuel burning hit all-time highs last year.
2012 was also one of the top 10 warmest years on record globally, according to the report, which received input from hundreds of climate experts from more than 50 countries. The United States and Argentina specifically experienced their hottest years ever.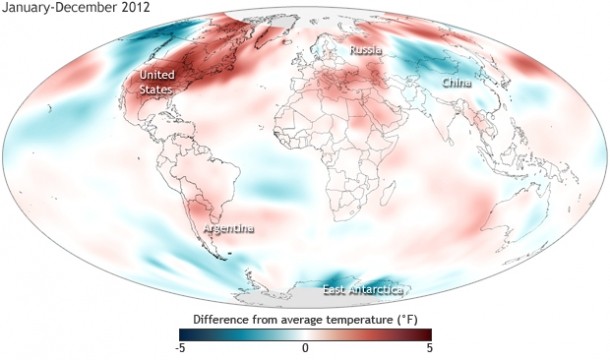 Surface temperatures in 2012 compared to the 1981-2010 average. NOAA map by Dan Pisut, NOAA Environmental Visualization Lab, based on Merged Land and Ocean Surface Temperature data from the National Climatic Data Center.
Per the media release that accompanied the report:
Conditions in the Arctic were a major story of 2012, with the region experiencing unprecedented change and breaking several records. Sea ice shrank to its smallest "summer minimum" extent since satellite records began 34 years ago. In addition, more than 97 percent of the Greenland ice sheet showed some form of melt during the summer, four times greater than the 1981–2010 average melt extent.
Greenhouse gases also continue to be a concern. "Major greenhouse gas concentrations, including carbon dioxide, methane, and nitrous oxide, continued to rise [last year]," the report said, pointing out that a new record for CO2 emissions from fossil fuel emissions has been estimated for 2012.
"It's hard to read the report and not be led to the conclusion that the task of reducing carbon emissions is now more urgent than ever,'' said Michael Mann, a climatologist at Pennsylvania State University, who was not involved in the research, according to AFP.
The report also pointed out that sea levels reached a record high last year, with sea surface temperatures climbing significantly.
"A lot of people like to say that global warming stopped in 1998, and that's said because temperatures have gone up pretty slowly," climatologist James Renwick, a co-author of the report, told the New Zealand Herald. "But ice has been melting more rapidly, more heat is going into the ocean and the sea level is rising faster. All of those things indicate that the climate system as a whole is continuing to warm up -- and warm up faster as we go along."
Related
Before You Go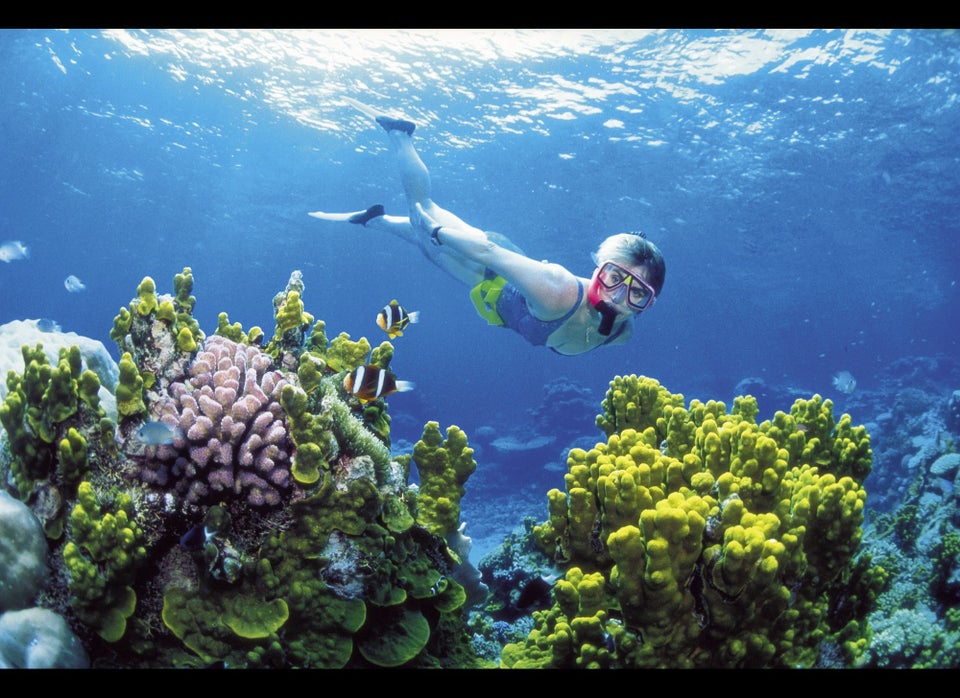 What Climate Change Just Might Ruin
Popular in the Community