(Reuters) - A bitter winter storm gripped much of the South on Wednesday, prompting schools to close and causing thousands of flight delays and cancellations as snow, ice and record-breaking cold hit the region.
The storm led to a least one death when a vehicle in Austin, Texas, plunged more than 30 feet off a frozen overpass late on Tuesday, killing a man in his 40s, Austin-Travis County Emergency Medical Service said on its Twitter feed.
Winter weather advisories were in effect from the Northeast to the Mid-Atlantic states and Southeast, as well as over the central Gulf Coast of Texas, according to the National Weather Service (NWS). Winter storm warnings were also in effect for portions of the Carolinas, southern Virginia and the New England area.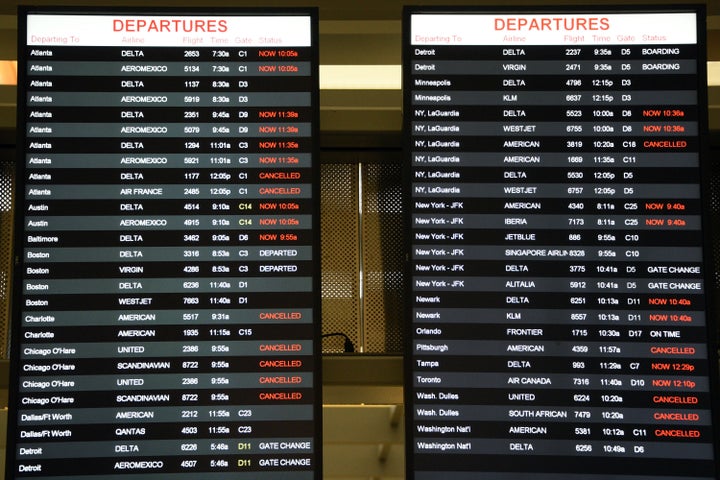 More than 360 outgoing flights at Atlanta's Hartsfield-Jackson International Airport were canceled or delayed on Wednesday, according to Flightaware.com, and another 60-plus were canceled or delayed at the Raleigh-Durham International Airport.
The governors of Georgia, North Carolina and Louisiana declared states of emergency due to severe winter weather conditions, which caused multiple car accidents during rush-hour traffic, officials said.
NWS meteorologist Dan Petersen said snowfall in central and north Georgia had ended, and the arctic cold front would now bring snow, frigid temperatures and frozen roadways across central North Carolina on Wednesday.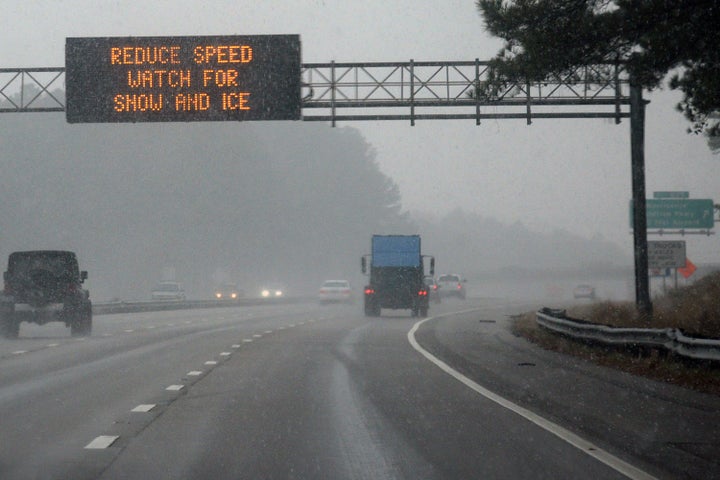 "The rain in central North Carolina will eventually turn into snow later today and is predicted to dump 6 to 8 inches of snow over central North Carolina and about 1 to 3 inches over east North Carolina," he said.
North Carolina Governor Roy Cooper warned at a news briefing that cold temperatures Wednesday night would make travel conditions even more hazardous.
"The snow is pretty, but don't be fooled," Cooper said.
In Houston, the nation's fourth most populous city, most freeways were closed on Wednesday morning after icing over, the city's Office of Emergency Management said.
"Not a good idea to be out on the roads. Conditions are still unsafe," the Texas Department of Transportation Houston Division said on its Twitter feed.
New Orleans had record-breaking cold temperatures Wednesday morning with 20 degrees Fahrenheit in the area, beating its previous record 23 degrees set in 1977, according to the NWS. Hattiesburg, Mississippi, also broke temperature records with 12 degrees Fahrenheit on Wednesday, beating its 14 degrees also set in 1977.
Popular in the Community