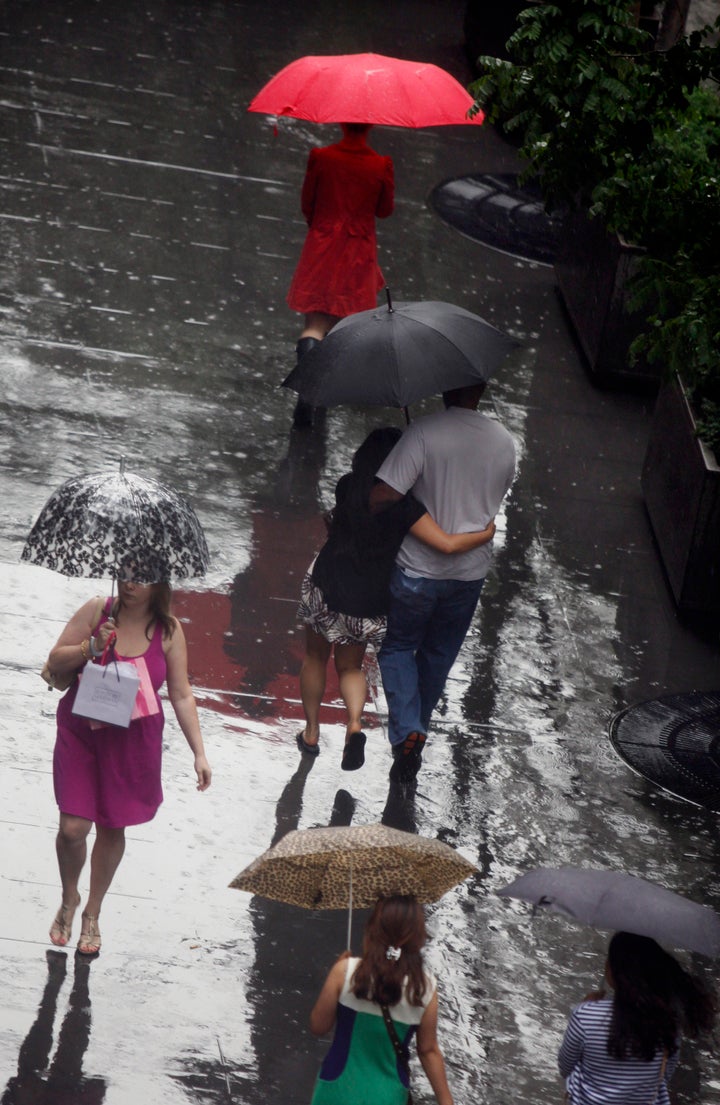 7.79 inches of rain fell at JFK International Airport Sunday, breaking the single day record for rainfall in New York City, The Staten Island Advance reports. The previous record, 6.27 inches, was set in June 1984.
By way of comparison, the average rainfall for the entire month of August is 4 inches.
On Staten Island, firefighters rescued two construction workers who got trapped in a stalled elevator rapidly filling with water.

"We thought we were dead," said one of the rescued men, Ed Tyler, 26, of Milltown, N.J. "I literally thought I was going to die."

Tyler and Wendell Amaker, 48, of Roselle, N.J., were using the elevator to move material in a hotel being turned into senior housing. When the doors stopped opening, they rode down to the basement to see if they could get out - not knowing the basement had flooded.

"We felt it hit the water," Tyler said. "Immediately, the water started rushing in."

The water rose past their waists as they held a cell phone through a ceiling hatch to get a strong enough signal to call 911.

One firefighter went to the roof and shut down power to the elevator while the rest of the team opened the door to the shaft with a universal key.

The two men were uninjured.
"The weather's fine," Candy Turbi, 16, from Castle Hill in the Bronx, who did not have an umbrella or a raincoat, told the New York Times. "After the music comes, everybody forgets about it anyway."
Flash flood warnings in New York City and the surrounding areas are still in effect for Monday, until 9 pm.

Popular in the Community