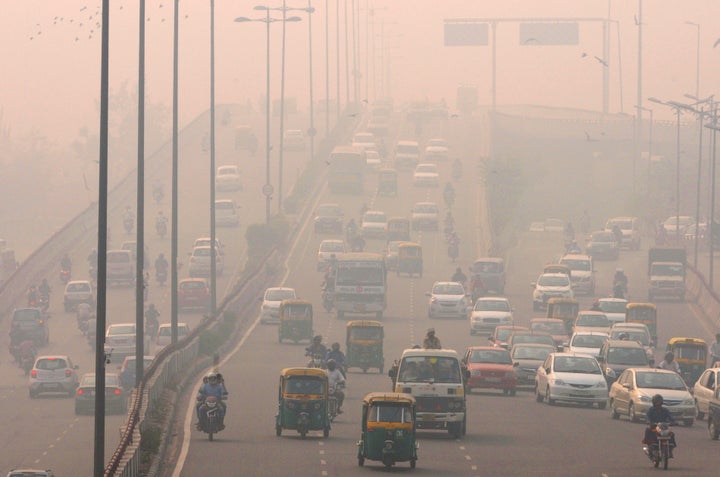 NASA's announcement that last month was hottest January ever recorded foreshadows some sizzling months ahead and sets a pace for 2016 that may rival 2015 for the title of hottest year on record.
January was 1.13 degrees Celsius warmer than the world's average for the month from 1951 to 1980, NASA's Goddard Institute for Space Studies revealed on Tuesday.
The surge marks the greatest departure from a month's average since at least 1880, when NASA's temperature records begin. The months of October through January are the only four months in the records with temperature anomalies of more than 1 C.
January's alarming new record comes on the heels of 2015's record heat. With global warming influenced primarily by human-caused greenhouse gases, climate experts agree that we can expect a dangerously hot 2016 as part of the overall warming pattern. At this point, of course, it's unclear whether the year will be another record-breaker.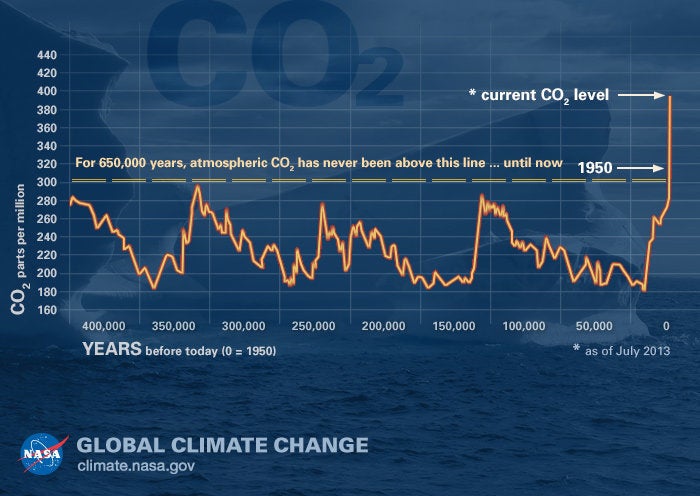 "It is more like a rising staircase than a monotonic rise in temperature," Kevin Trenberth, a senior scientist with the National Center for Atmospheric Research, explained to The Huffington Post.
Trenberth said he doubts that 2016 will set a new record.
"This El Niño peaked in November, whereas most El Niños peak in December," Trenberth said. "So, while we have another couple of warm months ahead, my guess is that this El Niño is over by June, if not before, and the second half of the year will not compete with 2015."
Astrid Caldas, a climate scientist with the Union of Concerned Scientists, agreed that 2016 will likely be abnormally warm. But she said it's too early to predict any new records.
"It may be that [2016] could just be equivalent to 2015," Caldas told The Huffington Post. "I don't think it could be cooler than 2015, considering that January was so much warmer already. But I'm not sure if [2016] is going to be much warmer either. It's really unknown."
Uncertainties include the strength of continuing El Niño, cooler temperatures from a possible La Niña, the amount of greenhouse gases in the atmosphere, and the unprecedented melting of sea ice in the Arctic, Caldas said.
"How is that going to play in the ocean circulation and how is that going to feed back into the climate patterns?" Caldas asked, referring to the melting. "This is unknown, so to make a [climate] prediction is very hard."
The rising heat has dire consequences. An increase of just 2 C above the average would threaten billions of lives, according to predictions.
Popular in the Community