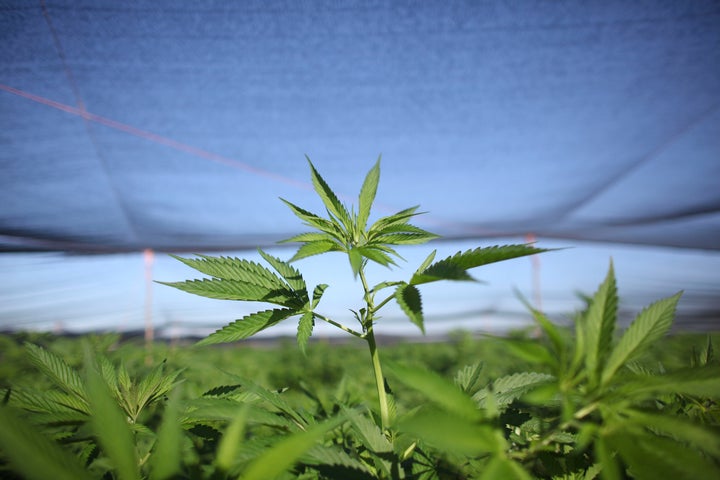 According to the official press release, the interoffice effort between a number of local officials and the United States Forest Service (USFS) managed to collect 68,488 marijuana plants at a large growing operation in the Los Padres National Forest just north of the city of Ojai. While the suspected marijuana farm was identified in June, the raid itself did not take place until July 13.
The estimated street value for the record breaking bust was $205,464,000.
A 9mm handgun and a .22 caliber rifle as well as ammunition, was also recovered at the scene. There was apparently some evidence of poaching.
Officials said that the area had also been well irrigated in order to support the growing operation. They warned locals to be on the lookout for growers, as this year's high rainfall has created optimum growing conditions. Fertilizer, pesticides and poisons were also found at the growing spots.
The plants were eradicated (set aflame) last week following their discovery, according to the Los Angeles Times.
The Ventura Sheriff's Office stated that this brings this season's total to over 100,000 plants found.
Related
Popular in the Community