Sharks set a new record for the largest number of unprovoked attacks in a single year, according to an annual global count.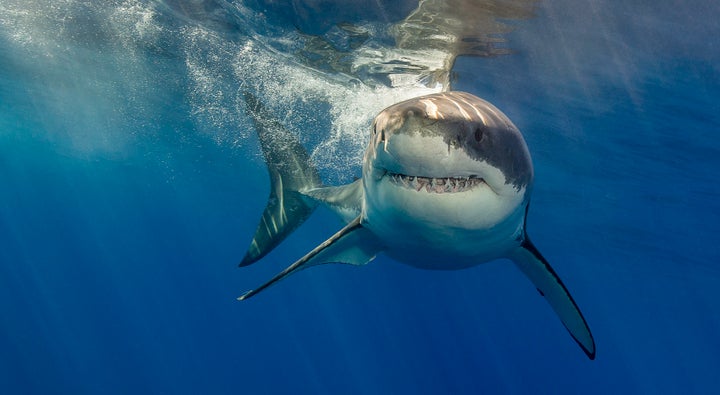 The United States recorded 59 attacks -- 60 percent of the global total -- which Burgess said was linked to the nation's large amount of coastline and growing number of swimmers, surfers and divers. The 2015 U.S. total topped the previous record of 53 attacks in 2012 and 2000.
Unprovoked attacks also occurred in Australia (18), South Africa (8),the Indian Ocean island of Reunion (4), Spain's Canary Islands (2) and the Galapagos Islands (2), the 2015 data shows. Brazil, Egypt, New Caledonia, Thailand and the Bahamas each reported single incidents.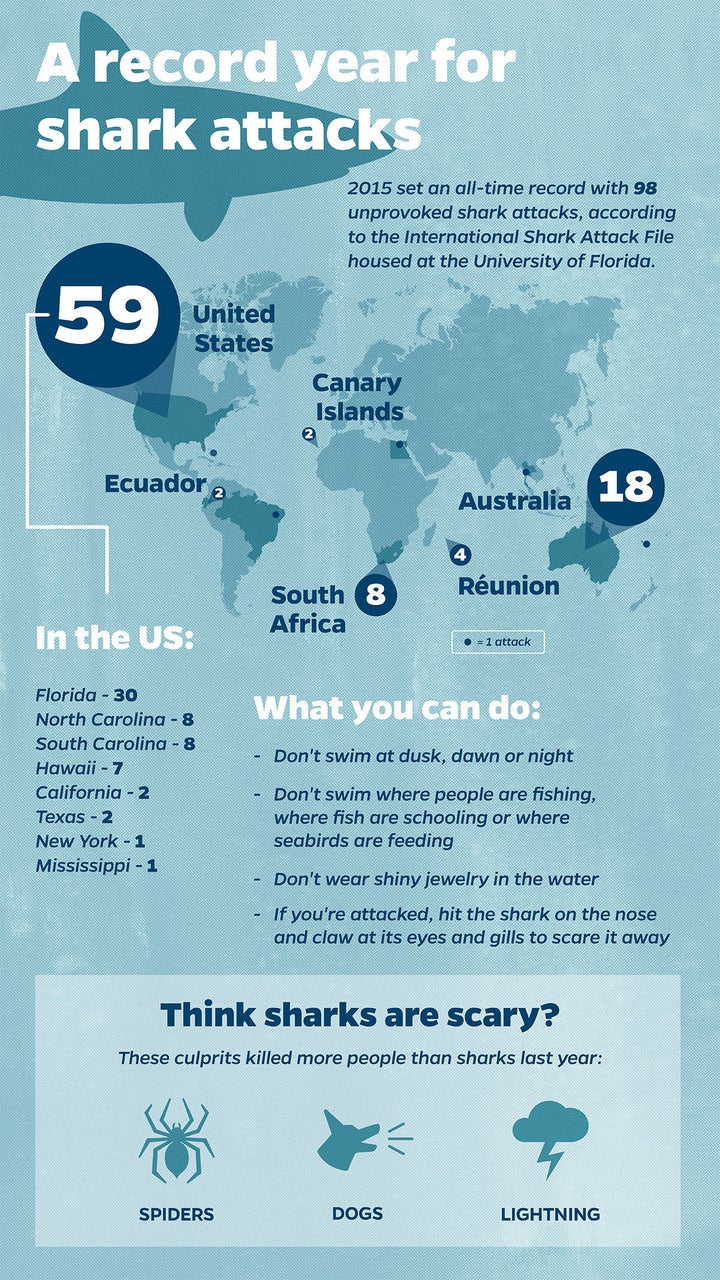 As usual, Florida had the most shark attacks in the U.S., with 30, accounting for 51 percent of the national total and 30.6 percent of the global total.
Hawaii saw seven attacks last year, including the nation's only death, a 65-year-old woman killed off the coast of Maui. Sharks killed two people in Reunion, while Australia, New Caledonia and Egypt recorded one death each.
"The six (fatal) attacks matched the annual average of the previous decade," the 2015 ISAF summary states. "This total is remarkably low given the billions of human-hours spent in the water each year."
The report stressed that a rise in human-shark interactions does not necessarily mean there is an increase in the rate of attacks. In fact, the rate likely is declining in light of the increasing amount of time people are spending in the sea, the summary states. 
"We can and should expect the number of attacks to be higher each year," Burgess said. "When we visit the sea, we're on their turf."
PHOTO GALLERY
The Beauty Of Sharks
REAL LIFE. REAL NEWS. REAL VOICES.
Help us tell more of the stories that matter from voices that too often remain unheard.