This Saturday, as people across the country celebrate a national holiday for music lovers, Detroit's record shops will get in the game with deals and events galore.
Record Store Day, now in its fifth year, is a time to honor -- and shop at -- local, independent record shops. While opened with more of a whimper than a bang in Detroit when it launched in 2007, several years later the event has gathered plenty of steam and supporters.
"Last year, Record Store Day was our single biggest day for selling records," said Carl Hultgren, co-owner of Stormy Records in Dearborn.
Record stores across the area will hawk all sorts of special releases for collectors to drool over. Many are offering sales and some have live music to lure in customers.
There's all sorts of local connections: Record Store Day ambassador is local legend Iggy Pop, who also celebrates his birthday on April 21.
In Detroit, Dale Earnhardt Jr. Jr. will release its EP for "We Almost Lost Detroit" on Saturday before an evening show at the Majestic.
But you don't have to follow the mob -- each of the area's record shops has its own style and selection, as well as knowledgable owners and employees.
Simpson's Records in Detroit, which sells music and snacks, has a large gospel selection, but owner Dorothy Simpson said the store has some of everything. She's owned the store for 45 years, and sales have struggled over the last few years as more and more people buy their music online.
"We're able to give them that personal attention whereby they can find the things they're looking for," she said. "And if we don't have it, we can help get it."
Stormy Records' Hultgren said that as digital music took off in 2005, it affected how he stocked the store, with fewer CDs and a larger focus on independent labels and artists. He added that most new vinyl records these days include a digital download, which allows customers to cultivate their record collections and have the convenience of mp3s.
Whether you're looking for a limited edition White Stripes 45, the new E-40 CD to blast in your car, or a used record you've never heard before, the independent record shops in metro Detroit have you covered. Many have stood the test of time, with several decades in the biz, and the new stores opening in the last couple years or soon to come are a testament that independent music stores are here to stay.
Take a look through our gallery of metro Detroit record stores below, with information about special releases they'll have in stock, events and Record Store Day deals (all second-hand records at Record Graveyard are $2, for instance).
But as Kevin LeAnnis, co-owner of 56-year-old Dearborn Music reminded us, there's no need to wait for Record Store Day: You can visit your local record store any time.
Related
Before You Go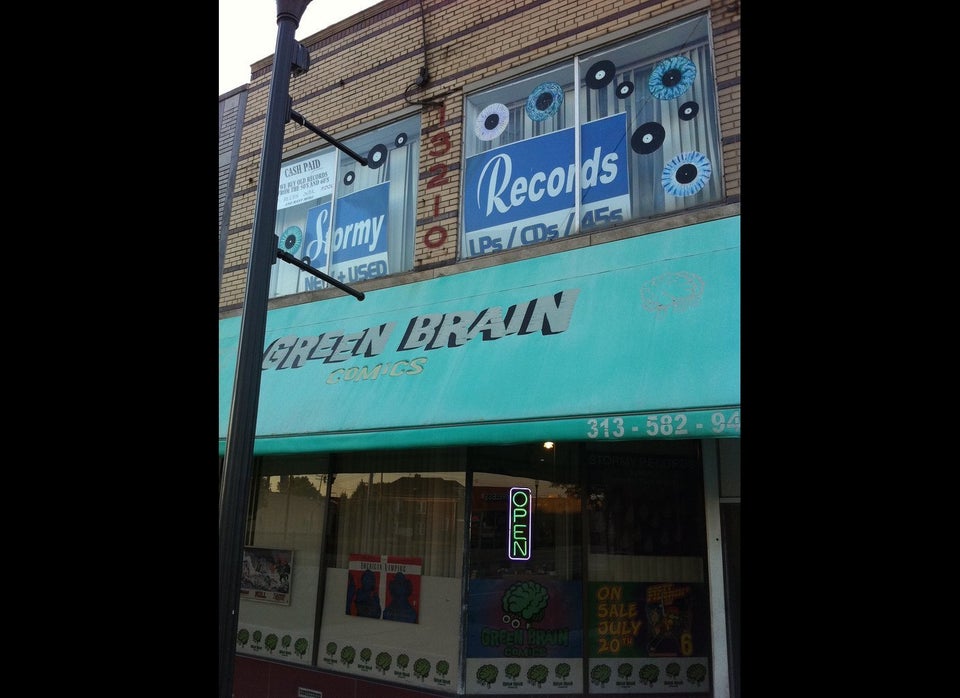 Record Store Day Around Detroit
Popular in the Community