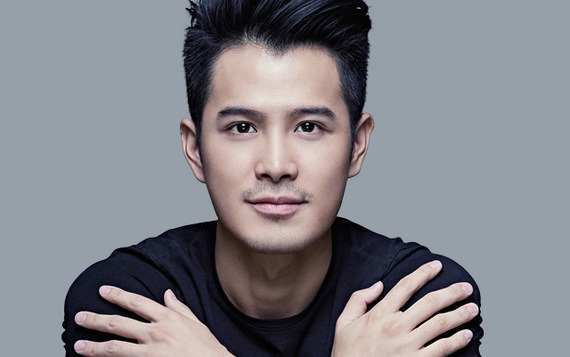 Singapore-born recording artist Wil is one of those artists who is right on the precipice of superstardom. Already an established artist in Asia, Will has hit the shores of America and partnered up with original "American Idol" judge and music legend Randy Jackson, who is managing WIl's launch up the charts with his single "What Are We Waiting For". We sat down to chat with Will about the the music scene in the East vs. the West, working with Jackson, and living in his absolute truth.
You've been showing up at so many different events, really getting both yourself and your music out there. We even got to see you pop up at New York Fashion Week.
I loved Fashion Week! It was my first time actually at New York Fashion Week. I met so many interesting people, people from different walks of life, and New York definitely has that! That's what I like to do, learn from different people. I was having a conversation with one of the women there and I asked her what she thought the most beautiful thing about New York was-she told me it was the weather! I told her it definitely was Los Angeles weather for me! That's the best part about New York, everyone is just so different.
For those who have not heard your music, how would you describe your sound to someone who has not heard it before?
Well I was born in Singapore, born and raised there. I grew up listening to Asian music, and the lyrics are very poetic and dramatic. I came to Los Angeles and met Randy Jackson, who became my manager and produced my new single "What Are We Waiting For". He shared with me the importance of the Western instrumental sound, which I love. I lived in Spain for two years also, and I also realized it's important to have the rhythmic aspect in my music, because in flamenco music that you hear in Spain a lot, it is filled with that rhythm. I would describe the sound as combination of both really, especially since Randy is rooted in the pop culture for so long; its a mixture of both.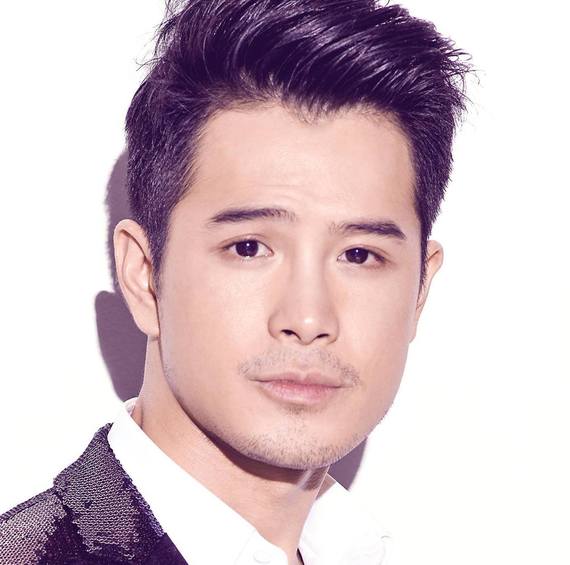 "What Are You Waiting For" has a very dance friendly aspect that would make it a very radio friendly track. Do you agree?
Absolutely. You know, when I was with Randy, he is such a fun loving person, working with him he is always laughing, so genuine, and he mentioned that he loves seeing people dance, so he thought it would be a great idea to make the track have an EDM sound, so people could experience that freedom n the dance floor. The lyrics are very much about "living in the moment" and not waiting for something to happen, but going for it. Having the track be all about letting people be free on the dance floor definitely pairs up nicely.
So many male artists nowadays, specifically Justin Bieber, are moving into an EDM style of music to grow both their musical chops as well as their audience, while also expanding their musical horizons. Who of that genre are you loving right now?
I really love Zedd, I feel that he is really so talented. I was on a flight back from Tokyo to Los Angeles with him recently, and it was amazing. I love watching people who are young and talented express themselves via dance music. I love David Guetta also, these are people I really would love to collaborate with somewhere down the line.
In terms of collaboration, you are working with someone who is an absolute legend in the music industry, Randy Jackson. What do you think has been the most profound parts of working with Randy?
You know, Randy is an absolute legend and he is so down to earth. One of the things i have learned from Randy is the importance of having no resistance. He is always having fun doing what he is doing, and all of the people around him are having a great time as well. When you are enjoying the moment, that is when you get creative. Working with him is always about laughing and joking and having fun in the moment. I think it helps me as an artist. He takes my ideas and puts them with his own ideas, and builds upon that to make it as great as possible.
In the past, back in Asia, I would get declined by record labels, they would say I was too short, things like that. What I have learned is to continue doing what you love and to be brave about it. Once you are able to nail down what you love and your passion, it's much easier to be brave about it. If you are having a challenging time in life, just go with it and don't beat yourself up. Like Bruce Lee once said, "be like water my friend; water can crash or it can flow".
Were you a fan of "American Ido" when Randy was one of the original judges?
Absolutely! I used to watch it back in Singapore and wish I would get to meet Randy one day. It's so crazy that it has actually happened. Every time I am with him it's fresh, and he is so light hearted. You don't expect things from him, and he comes out with a joke that is so funny and so unexpected. I continue to be mesmerized by his authenticity and his genuine character. It makes me feel inspired and share my ideas with him about music. He is always wanting to listen to me and share my own knowledge.

Generally in the world, when we express ourselves it's so important to listen. I am learning that from Randy actually. When he listens to me, you feel like he is listening and you are curious about what he is going say next. I truly get to wake up every day so excited.
How different is it being successful in the Asian market of the East, compared to being successful in the U.S.A?
You know, I think one of the greatest lessons I have learned from the West is communication. One thing about the Eastern culture is that we are a little bit more subtle, very toned down, we are a little more expressive in our body language. Out here, if you want to express yourself you need to voice it out. Randy has taught me to vocalize my opinions because if you don't vocalize them, people won't know what you are thinking. Eastern culture is a lot about internalizing; bringing my internal thoughts outward is definitely what I am learning here.
Do you think it's more difficult for artists of the East to come here and be very successful?
You know, being born in Singapore, I was born in a diversified culture with different races. The English language was a common language that we had, but our secondary language was all dependent on our ethnicities. In my case, I'm Chinese and we are so comfortable with different people coming together. It's the same thing in the United States for me; different cultures, I definitely felt at home as soon as i got here in that aspect.
Since you are on the verge of music superstardom, what message do you want to convey to your fans about your music?
I think it's so important as an artist to be true to who you are. It could be about fashion , a relationship, your career, anything you want really. As long as you are brave and communicate that to people, you can be successful. It's so important to stay your own unique "you"; everyone was born special. If you know who you are as a person, you are able to express that. It's all about staying true to yourself.
If you were able to put your entire life right now, at this moment, into one word, what would it be?
Bliss. Completely...
Calling all HuffPost superfans!
Sign up for membership to become a founding member and help shape HuffPost's next chapter