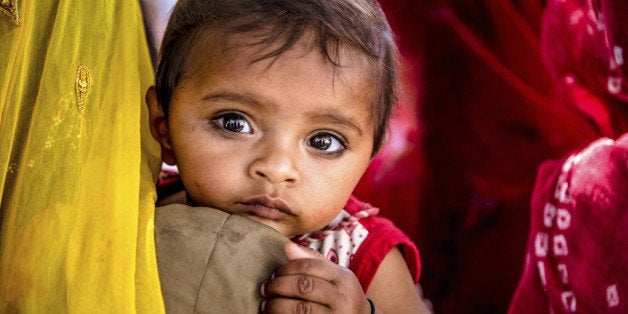 August 14th and 15th mark the 67th Anniversary of Partition, the dates when India and Pakistan (modern-day India, Pakistan and Bangladesh), newly independent from the British Empire, split into two separate countries based along religious lines. Mass violence broke out as an unprecedented population exchange took place: Hindus and Sikhs going to India; Muslims to Pakistan. Within a span of two months, the United Nations High Commissioner for Refugees (UNHCR) estimates that nearly 14 million people left behind their ancestral homes, while half a million lost their lives.
Today, 1.6 billion people live in these regions, where deep-rooted religious divisions continue to exist. Yet few of the younger generation are taught about Partition, a critical period in their nations' histories. There is no comprehensive resource of witness voices to enable informed discourse, as there are for other influential global events such as the Holocaust and the dropping of atomic bombs on Hiroshima and Nagasaki at the end of World War II.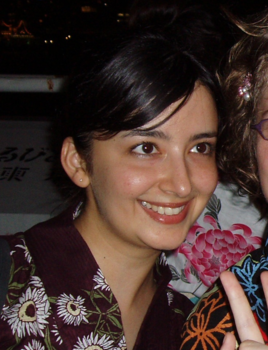 Guneeta Singh Bhalla, PhD, a doctorate in physics who has worked at Lawrence Berkeley National Laboratory and grew up in both India and the U.S., would like to change that. She and her team at The 1947 Partition Archive are leveraging modern technology to engage the public in recording the people's history for the people and by the people.

Now that 67 years have passed since the fateful events of Partition, those directly impacted by the events are growing old and passing away. We risk losing their memories forever. Guneeta and her team believe that grassroots empathy and education is the key to conflict resolution and future reparation. "It is our hope this work will engender trust and help channel resources away from managing hostilities, and rather towards enhancing livelihoods: alleviating poverty, generating economic growth, enhancing education, combating climate change, and nurturing healthy livelihoods for our future generations," she said.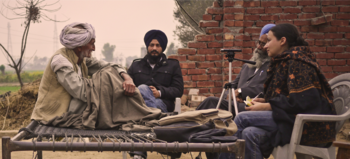 The 1947 Partition Archive gathers crowd-sourced oral history recordings through an online platform. The younger generation is being empowered to harness widely available communications technology to interview their elders. Over 1,000 interviews have been submitted so far from seven countries, ranging in length from one to seven hours.
Growing up in Punjab, a region that straddles the border between India and Pakistan, Guneeta frequently heard stories of "the apocalypse" from her grandparents. However, she said, "the narrative always presented itself as folklore in my mind since it was not talked about in textbooks." In college, she came across numerous foreign students from India who also had not heard about Partition. "I knew then I needed to do something, but I didn't know what or how."
The big "aha moment" came during her Ph.D. studies. During a research trip to the University of Tokyo, Guneeta took a trip down to Hiroshima to visit the Peace Memorial, built to commemorate victims of the atomic bomb. There, she came across the oral testimony archives. "I had seen numerous books and films on Hiroshima, but nothing was as powerful and hard-hitting as the witness accounts. Suddenly I could understand the devastation on a human level and empathize more than ever. At that moment, it became really clear to me that people needed to hear about Partition directly from those who experienced it."
The 1947 Partition Archive was born and took off while Guneeta was working at Berkeley. She was very influenced by the high-tech start-up culture of the Bay Area. The 1947 Partition Archive is now located in UC Berkeley's start-up accelerator program, the UC Berkeley Skydeck.
Guneeta's hope with the project is that "we as a global community can come away with a deeper understanding of communal violence and its root causes. We also believe that the work we are doing is a cathartic outlet for the witnesses. It also creates a unique opportunity for inter-generational and cross-cultural understanding."
Finally, the story collection platform Guneeta's team is building can be expanded beyond Partition, to record the people's history of any event anywhere in the world. "Imagine the voices that could be empowered!" she exclaimed with delight.
Guneeta has this advice for people who want to follow their dreams in life. "Be a bit stubborn. Listen to your dreams and don't let others' judgment or social pressures of what is the 'right path' discourage you in any way. Also, engage in a bit of wishful thinking. When we first started out at The Archive, I was making decisions as if we were already there -- years ahead of where we actually were and I suppose the projected vision ended up becoming a reality. I still continue live each day as if the future vision is a reality."
Related
Popular in the Community