You might as well turn off CNN.
They have stopped covering the news.
As they were airing interviews Wednesday night with tenants and staff in New York's Trump Tower about what it's like to live in the luxury high-rise ("If Donald Trump runs America like he runs this building, people will be very satisfied," one Trump Tower sales rep told CNN) this is what else was happening now:
Jill Stein in a matter of hours raised $1 million and then $2.5 million in less than a day for filing fees to ask for a recount of the presidential vote in Wisconsin, Michigan and Pennsylvania. By early Thanksgiving evening, the total had grown to more than $4.3 million for a newly-revised goal of $4.5 million, making this the latest twist in an already twisted election year: a crowdfunding campaign to investigate the possible hijacking of the presidential election.
According to the web page Stein launched, the funds are for filing fees for a recount in Wisconsin ($1.1 million needed by Friday, Nov 25); Pennsylvania ($.5 million by Nov 28); and Michigan ($.6 million by Nov 30).
The Stein campaign says the additional $2 million in funds now being requested are for "attorney's fees [that] are likely to be another $2-3 million, then there are the costs of the statewide recount observers in all three states. The total cost is likely to be $6-7 million." By comparison, Stein raised a total of $3.5 million for her entire 2016 presidential campaign according to OpenSecrets.org An effort was made to reach Jill Stein for comment but her home voicemail was not taking messages.
Stein is seeking the recounts in these three states despite the fact that this effort undoubtedly will not make Stein president. However, on their donation page, the Stein campaign says it is seeking the recounts as "part of an election integrity movement to attempt to shine a light on just how untrustworthy the U.S. election system is."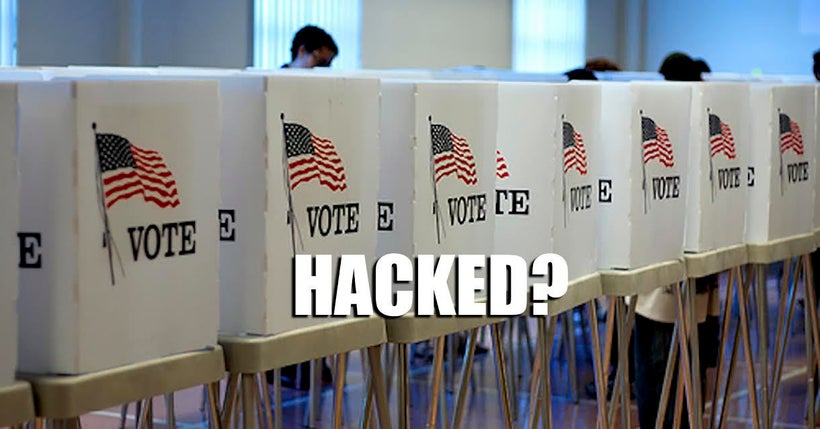 The recounts will come in the wake of the announcement on Wednesday that Hillary Clinton's popular vote lead over Donald Trump has surpassed two million votes as additional absentee and provisional ballots are still being counted in California, and an article in New York Magazine on Tuesday that reported a group — which includes voting-rights attorney John Bonifaz and J. Alex Halderman, director of the University of Michigan Center for Computer Security and Society — say they've found what appear to be irregularities in the election results in Wisconsin, Michigan, and Pennsylvania that indicate the voting may have been hacked.
According to the New York Magazine story, the experts made their findings known to Clinton campaign officials on a conference call, where they reported that in Wisconsin they found "Clinton received 7 percent fewer votes in counties that relied on electronic-voting machines compared with counties that used optical scanners and paper ballots."
Additionally, the group reportedly found that in Wisconsin "a statistical analysis showed that under those circumstances, Clinton may have been denied as many as 30,000 votes. Clinton lost the state — and its 10 Electoral College votes — by 27,000 votes," according to the New York Daily News.
If a recount were to give Clinton victories in all three states, she would have 278 Electoral College votes, sufficient to become president, which requires 270 votes.
At the same time, if through a recount Clinton were awarded one or two of the three states, it could significantly reduce the 306-232 Electoral College margin currently held by Donald Trump.
For example, if Clinton were to be awarded Pennsylvania and Wisconsin, it would bring the Electoral College vote to 276-262, and Clinton victories resulting from a recount in Pennsylvania and Michigan would reduce Donald Trump's margin in the Electoral College to 270-268.
Messages left on Thursday at the home of John Podesta and with the Clinton Foundation and Clinton campaign press offices were not returned.
Meanwhile, Electoral College electors say they are looking on with keen interest as they prepare to deliberate and vote for president next month, particularly given their Constitutional responsibility to prevent someone elected by fraud from taking office.
"As a member of the Electoral College, I'm watching this very carefully and I know other electors are as well," said Micheal Baca, one of the 538 Electoral College electors who will cast a vote for president on December 19.
"And while we don't have the power to investigate, we have to do all we can to question and deliberate. And we're looking on with great interest," said Baca in a phone interview.
Baca, a grad student and Democratic elector from Colorado, said the two key issues that electors must consider are first, is the person elected by the popular vote qualified to be president — and, he stressed, it's not about their politics. "It's about whether they are fit to be president."
"You can go back to Alexander Hamilton. What they were concerned about was preventing a demagogue from becoming president," said Baca.
"And second, was there fraud in the voting," noted Baca, with the Electoral College serving as a "circuit breaker" or "firewall" between the popular vote and the White House in the event of either an unqualified candidate or voter fraud, according to Baca.
Baca noted as a result, the outcome of a three-state recount could affect the job of the Electoral College electors in two ways.
"First," he said, "if there's evidence that there was vote tampering, hacking, that's critical. And, if it were to point back to Russia, that would raise serious questions about Trump's involvement, as well as his interests and connections."
"Second, any changes caused by a recount in those three states certainly changes the arithmetic. It could bring the count very close," said Baca, who is one of a growing number of electors seeking a consensus of 270 Democratic and Republican electors to agree on an alternative, moderate Republican candidate for whom they could vote and elect, with Mitt Romney's name being tossed around most often in the media.
Baca indicated at least one state-wide meeting among electors has been planned for this weekend, and acknowledged the effort is being called a Hail Mary pass, but noted that "Hail Mary passes do work."
Calling all HuffPost superfans!
Sign up for membership to become a founding member and help shape HuffPost's next chapter
This post was published on the now-closed HuffPost Contributor platform. Contributors control their own work and posted freely to our site. If you need to flag this entry as abusive,
send us an email
.