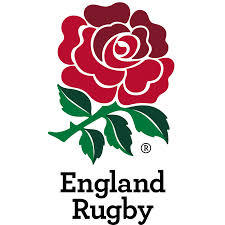 I can't explain how much this hurts
Tom Wood, England's number 7 after the Host nation crashed out of the Rugby World Cup on Saturday night.  We can sympathise Tom. I don't think we can fully understand because we haven't trained like you, we haven't run the yards like you and we haven't been in changing room with you (pity)--but it hurts us too.          
This is more than a set-back for England's rugby team. They are the first host nation to fail to get out of the group in a Rugby World Cup, they lost twice at home in two games and the manner of defeat suggests a team that has become slow in action and in thought.   Sometimes in sport there are reasons beyond your control, such as a bad decision or an upset stomach, but Australia and Wales were both just better.  The English team looked like Betamax to VHS or the mini-disk to the MP3. 
 
We tell our children that if they give their all and lose then they (and we) should still be proud. You can do no more than 100%, we say 'be proud and hold your head high'. This is a fundamentally important first step in any process. Learning to take responsibility and lose with dignity are hugely important life skills for us all.  It is one of the reasons I love sport.
BUT we all know, in our hearts of hearts, this has to be the first step in a much longer journey.    The world's most successful teams, companies and individuals are never happy when they lose, even when they have given 100%, they raise the bar.   The best move on from defeat, they learn and soon yesterday's 100% becomes tomorrows 95%.
How can England recover positively from failure?   
1. Accept responsibility, from the top.

The RFU board, coaching team and down through to the players, it takes a team to win and that same team must also be willing to accept a loss.
 
2. The making of a great athlete and leader is the ability to turn negative emotions into something positive (a vital part of Emotional Intelligence). 
You can choose to deal with failure in one of two ways. You feel sorry for yourself and take onboard the negativity and gossip of the media (ridiculous that Owen Farrell was only picked because of his father's influence) OR similarly to Michael Jordan, you use the experience to motivate you in the future. I would advise the players to write down their current devastation, range of feelings and lessons, and then re-read it, to connect back with these feelings to  spur them on during the mundane training sessions.
3. Striving towards the right goals.

If the players had a goal of winning the Rugby World Cup, they now have nothing to play for. However if they had a goal to produce the best rugby they have ever played, or specific goals around their own performance, then that goal is still achievable, that gives them something to work with this week. 
4. They must reframe to rebuild, look forward.

Each player needs to look at their whole rugby career and what they want to be known for. They need to visualise their testimonial dinner speech  or retirement press release, what do they want people to say about their career. By looking to the future, it helps to give direction for the here and now. They are all professional rugby players who need to keep producing great rugby for their clubs, and to be in with selection for the next international.  

5. All professional sport is a team sport.
The coaches, office staff, support team and team mates. Reach out to one another, motivate and help refocus each other. Believe in one another's capability. 
How do you recover positively from failure?
We must take pride in what effort we put in and the relationships we forged in the fire. We must take individual responsibility for the loss, use it to spur us on in future, then when we have picked ourselves up we can look forward, setting goals on the things in our control, and believe in one another. After all life is a team game. 
Hannah is a British Expat currently living in Johannesburg, South Africa, she is executive coach, writer, & speaker at www.translatingme.org and Translating Sport. She has worked for Saracens RFU, London 2012 Olympic Games and Duchess of York Sarah Ferguson, supporting athletes and celebrities to make their mark on the world. More recently creating Women Wine and Wisdom workshop and Time for Tea online programmes, encouraging people to become more intentional about how they live their lives. For updates and inspiration sign up now.
REAL LIFE. REAL NEWS. REAL VOICES.
Help us tell more of the stories that matter from voices that too often remain unheard.