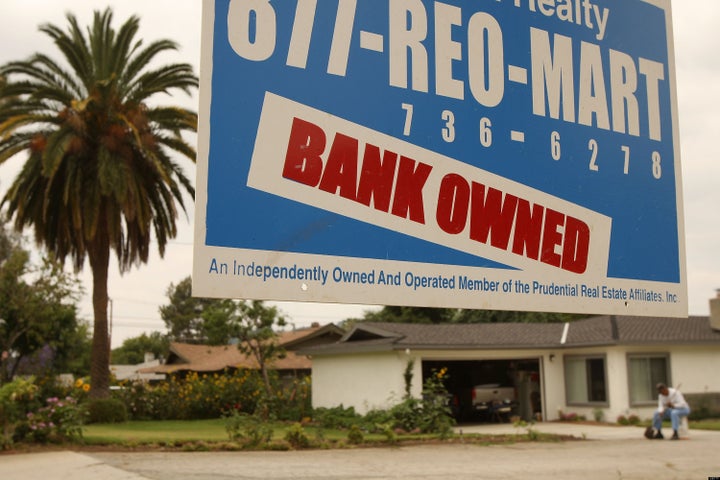 "Just plain stupid and bad judgment," writes HuffPost reader Hal G. of Pittsburgh, who is definitely not one of my fans. "Why let yourself be used by the Taliban? That is what you do when you interview a woman living on another planet who tells you the U.S. economy is going to hell and you publish such gibberish. She's trying to destroy confidence in America and sounds like a real nut job. I'm sure she supports the Taliban. People like that are suicide bombers.Why give space to people trying to kill us us? Better, you should read the Newsweek cover story 'America's Back.'"
Hal, I'm sorry to say, is unhappy with my last piece, "Who Needs Kindergarten Economics?" In it, I quoted Madeline Schnapp, director of economics at West Coast liquidity tracker TrimTabs Research, a pretty savvy economist. Actually, she never told me the economy was going to hell, rather that "things feel and look better, but the economy is far from out of the woods." That sounded perfectly plausible to me.
In response to Hal's e-mail, Schnapp tells me she has never been a member of the Taliban, has no sympathies toward the terrorist organization and has no plans to blow herself up.
That recent Newsweek story Hal's referring to, "America's back," is based on the U.S. achieving what it described as "a remarkable turnaround." That followed an earlier cover piece the magazine did in July in which it declared "the recession is over." Clearly, Newsweek thinks things are looking honky dory.
Not everyone, though, shares Newsweek's glowing assessment of the economic rebound. "Fantasy journalism," says Olivier Garret, the CEO of Casey Research, a research-oriented economic and investment consulting firm out of Stowe, Vt. "You know when a magazine like Newsweek touts a bullish economic recovery on its cover, just the opposite is likely to be the case," he says. "It sees superficial signs of improvement, but it's ignoring the big picture."
In particular, Garret points to too much debt at all levels -- public, business and government. Ultimately, he observes, it will lead to increased taxes and higher interest rates, which, he notes, will put further strains on the economy.
Casey's thoughts aside, there are a number of telling signs that suggest America, contrary to Newsweek's exuberance, is simply not back yet, in fact, not even close. Some of the more conspicuous signs that strike me as unmistakable evidence of this fact follow. Among them:
About 25 million Americans can't find full-time employment, roughly 1.7 million of whom have quit the labor force during the recession. Likewise, 44% of the unemployed have been out of work for 26 weeks or more, which is the highest number since the Great Depression. That's hardly suggestive of a hiring binge anytime soon.
Housing -- still bombarded by an unceasing flow of foreclosures and mortgage delinquencies and which loads of pushy real estate brokers are saying has just about hit bottom -- faces more termites. Some non-touty real estate professionals, for example, pointing to heavy inventories of unsold homes, the prospect of higher interest rates and sizable unemployment, expect home prices to fall at least another 10% to 15% before a true bottom is actually reached.
The streets and malls of America are littered with growing numbers of empty stores and restaurants and vacant office space that are begging for tenants. And the numbers continue to rise with each passing day, indicating substantially more bank losses on commercial real estate that is carried on bank books at highly inflated prices.
Moody's is warning that the U.S. has moved closer to losing its triple-A rating, which means that our Treasury bonds, supposedly the world's safest investments, could be downgraded, in turn leading to higher interest rates to entice investors, both here and abroad, to buy U.S. debt.
Retail sales may be perking up, but the game has changed, with shoppers, not just the merchants, often dictating purchase prices. Bargaining for a lower price, even in luxury stores, is said to be running rampant nationally. For example, at Bloomingdale's in Midtown Manhattan the other day, a long-time customer told a sales clerk in one of its women's fashion boutiques that a pair of slacks sporting a twice-reduced $148 price tag was too much. What do you want to pay, the clerk asked? 25 less, the customer replied. She got her discount instantly with a hearty thank you.
Meanwhile, Garret sees additional signs of economic anguish. Among them: More foreclosures and delinquencies of real estate properties will plague construction spending; banks haven't yet cleaned up their balance sheets; private debt is no longer going down as it did in 2009; both short and long term rates should be headed higher, and many companies, he says, tell him they're reluctant to invest and hire.
He also sees some major corporate bankruptcies, worries about the country's ability to repay its debt, looks for rising cost of capital, which should further slow the economy, and expects a spreading sovereign debt crisis.
"No one, he says, "thought Spain, Portugal and Greece would increase their cost of capital by 100 to 300 basis points (or 1%-3%), but it happened in six months and it could also happen in the U.S."
Many economists are projecting GDP growth in the range of 3% to 4% in the first quarter and similar growth for the entire year. Much too optimistic, Garret tells me. His outlook (which would clobber the stock market if he's right): up 0.4%-0.5% in the first quarter after revisions and between 0% and 1% for all of 2010.
"Fantasy economies only work in the mind, not in real life," he says.
Given his bleak economic outlook, Garret expects a major market adjustment, say about a 10% to 20% decline in stock prices over the next six months. He figures it could be triggered by one event, such as as an extension of the sovereign debt crisis.
The executives of Casey Research are just not giving lip service to this gloomy view. They're backing it up by being heavily defensive in a rising market, namely weighting their stock portfolios with two-thirds cash. "If you want to survive, cash is the place to be," Garret says.
The bottom line: Has the media turned circus barker, trying to sell us on a phantom recovery? Garret's response: a booming YES!
What do you think? E-mail me at Dandordan@aol.com
Calling all HuffPost superfans!
Sign up for membership to become a founding member and help shape HuffPost's next chapter