Ah, the weekend. Many of us who work long hours during the week may see the weekend as an opportunity to "catch up" on some rest by sleeping in. But is it really possible to recover from sleep loss by finding time later to snooze, and does it do the mind and body any good?
"The major take away message is that extended sleep helps, but only to some extent," study co-author Dr. Alexandros Vgontzas, professor at Penn State University's Hershey Sleep Research & Treatment Center, told The Huffington Post in an email. "The repeated cycle of restriction/recovery may be harmful to your health in the long run."
In this study, researchers put 30 healthy adults on a 13-day sleep schedule that included four nights of a normal eight-hour snooze fest, followed by six nights of waking up two hours earlier, then three nights of sleeping for a whopping 10 hours. That way, the six nights simulated sleep loss, and the last three nights simulated "recovery" sleep.
During these sleep sessions, the researchers monitored brain waves, administered tests to track alertness, and kept tabs on inflammatory and stress hormone levels by taking blood samples. What was found?
After five days of losing sleep, most of the men and women were drowsy and their performance on attention tests deteriorated. They also showed increased levels of interleukin-6 in their blood, which is an inflammation agent in the body. Not good.
But after two days of "recovery" sleep, interleukin-6 levels lowered and even performance on some of the tests that measure sleepiness improved. Yet, across the group, overall performance on the attention test did not improve.
A similar sleep study conducted at the University of Surrey in England along with the BBC had similar results, revealing that when people cut back from seven-and-a-half to six-and-a-half hours of sleep a night, genes that are associated with processes like inflammation, immune response and response to stress became more active. Then the study showed the reverse happened when people added just one hour of sleep, BBC News reported.
"We found that overall there were around 500 genes that were affected," study co-author Dr. Simon Archer, professor of chronobiology at the university, told BBC.
On the flip side, when it comes to a weekend snooze, too much sleep isn't necessarily a good thing either. A new study conducted by the CDC has linked sleeping an average of 10 or more hours a day with chronic diseases like diabetes, anxiety, and obesity among adults.
"It's critical that adults aim for seven to nine hours of sleep each night to receive the health benefits of sleep, but this is especially true for those battling a chronic condition," Dr. M. Safwan Badr, president of the American Academy of Sleep Medicine, said in a written statement.
Sleep researchers at Harvard Medical School note that keeping a regular sleep schedule—even on weekends—not only maintains the timing of the body's internal clock but may also help you fall asleep and wake up more easily.
When we don't get those recommended hours of sleep on a regular basis, the sleep that we miss can add up to what's called "sleep debt." And the National Sleep Foundation warns:
When we don't get adequate sleep, we accumulate a sleep debt that can be difficult to "pay back" if it becomes too big. The resulting sleep deprivation has been linked to health problems such as obesity and high blood pressure, negative mood and behavior, decreased productivity, and safety issues in the home, on the job, and on the road.
But it might be okay to "pay back" every once in a while.
"We do recommend recovery sleep either in the form of extended sleep or napping after a night of sleep deprivation," Dr. Vgontzas told The Huffington Post.
Related
Before You Go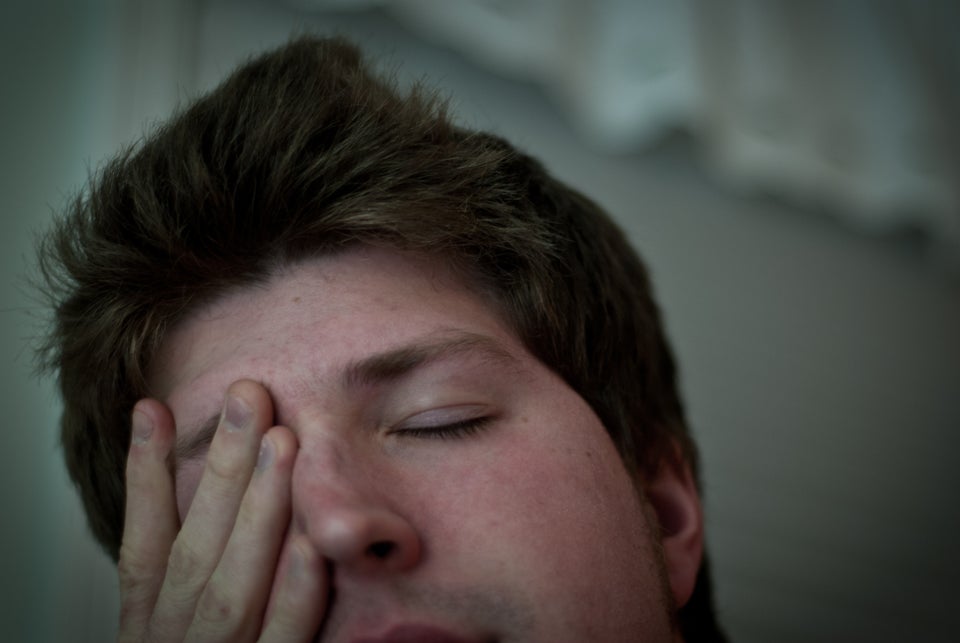 Sleep Myths
Popular in the Community