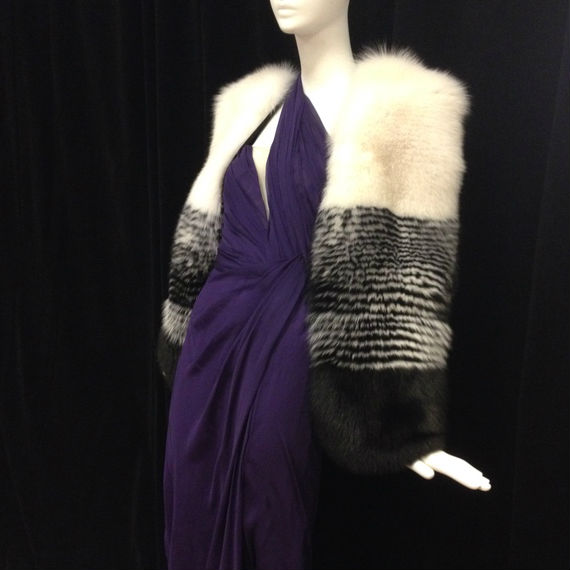 The thought of buying an occasion specific garment and then having to throw it in a closet for 10 years until it becomes vintage drives me crazy. I am the guy that wears the same three pairs of shoes for six months straight until they are so beat up that I leave them in the corner trash can and walk home barefoot. If clothes are going to be expensive then reach your maximum value by wearing them. I am always impressed with myself when I can go out looking great and break down the value of my entire outfit to under $10. I have a Prada techno trench from 1999 that is now paying me to wear it.
It is holiday season and generally you have to create a rating system of what events will be witness to your best... most people cannot or do not want to buy a new look of equal value for every affair. The democratization of fashion demands that you give everyone equal treatment. With a little creativity and a lot of confidence you can hit a homerun every time.
Below are two ways to wear the same dress. The picture on the right is the front. Gorgeous and stunning with a play of modern lady, this is the look for the charity gala or your partner's office party. A week later; you are feeling a little more sex appeal and by tying the bow in the front there is no need for Spanx. Sure the cuffs are backwards but that just opened the stage for an arm party or crazy cocktail rings (check out Damia's pieces!). Look at everything that is a little different as an opportunity to try something new. Telling one tipsy girl at a party that you are wearing your dress backwards is all the PR you need. Your creative risk will set you apart and now you just cut the price of that dress by 50 percent.
Maybe you are traveling and can pull off a statement piece for multiple occasions? The only problem with this scenario is you might get bored with yourself. Fashion is the outside but inside you still need to radiate a fresh energy. This is the time when you can dress something down. I love to wear all the components of my tuxedo separately. Maybe the pants are rolled up with a bulky sweater or the jacket is worn with cowboy boots and a Hanes V neck during the day. Below are three pictures of the same gown transitioned from day to night to temple. The first look is paired with a boot during the day, the second look is paired with a metallic gladiator for dinner and the third look is ready for a religious gathering...a kitten heel sling back.
This tutorial could go on and on but I hate to dictate. The message is being thrifty does not exclude being luxe. Everyone you see during the holidays deserves to see you at your best but style is subjective. As long as you feel fresh and do not have to judge yourself or others based on wardrobe then you can enjoy being present. At the end of the night, it's just a bunch of fabric on the floor.