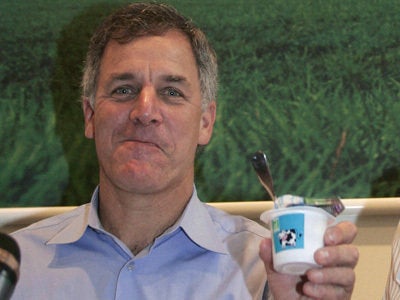 As we've written about before, not all plastics can be recycled. In fact, most yogurt cups and other polypropylene #5 plastics, unless they're reused, end up in the landfill since so few municipalities accept them. It's a shame considering so much of our food arrives in #5s including packaging for cottage cheese, hummus, medicine, ice cream and take-out containers.
If you can't altogether avoid buying products packaged in pesky #5 plastic, there's at least another new solution in store.
Preserve, the company creating stylish household products out of 100% recycled plastics, has just announced their new 'Gimme 5' recycling program.
Popular in the Community