Our last foray into kid-hatched alternative-energy projects didn't end too well (although we're still big Aidan Dwyer fans), but this one looks puncture-proof. The child this time is 13-year-old Cassandra Lin, who two years ago came up with the idea of collecting used cooking oil in the Westerly, R.I., area where she lives and turning it into heating fuel for people in need.
As you might imagine, Lin didn't actually set up a biodiesel refinery in her backyard. What she did was far more clever: She designed one of those rare systems in which everyone involved receives tangible benefits while also doing a social good. And now her organization, Turning Grease into Fuel (TGIF), is sopping up used cooking oil and generating more than 30,000 gallons of biodiesel annually. That's $60,000 worth, and a total that offsets some 250 tons of CO2 emissions.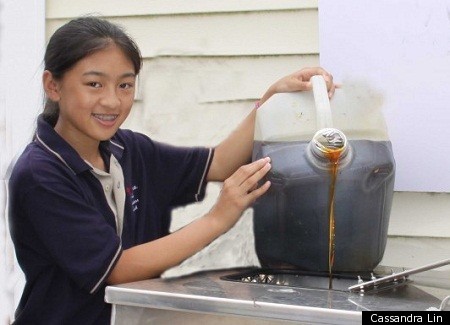 Lin's project was highlighted recently by the United Nations, which notes that Lin will be one of more than 1,400 young people attending the UN Conference on Sustainable Development, or Rio+20, in Rio de Janeiro in June 2012.
Here's how Lin and her cohorts pulled off TIGF: After first convincing the Westerly town council to establish a cooking oil container at the town transfer station, they recruited restaurants and residents to collect and donate their used gunk (keeping the stuff from clogging drains and sewers). TGIF partner Grease Co, then sees to the refining of the grease, with a portion going to local charities for distribution to the needy.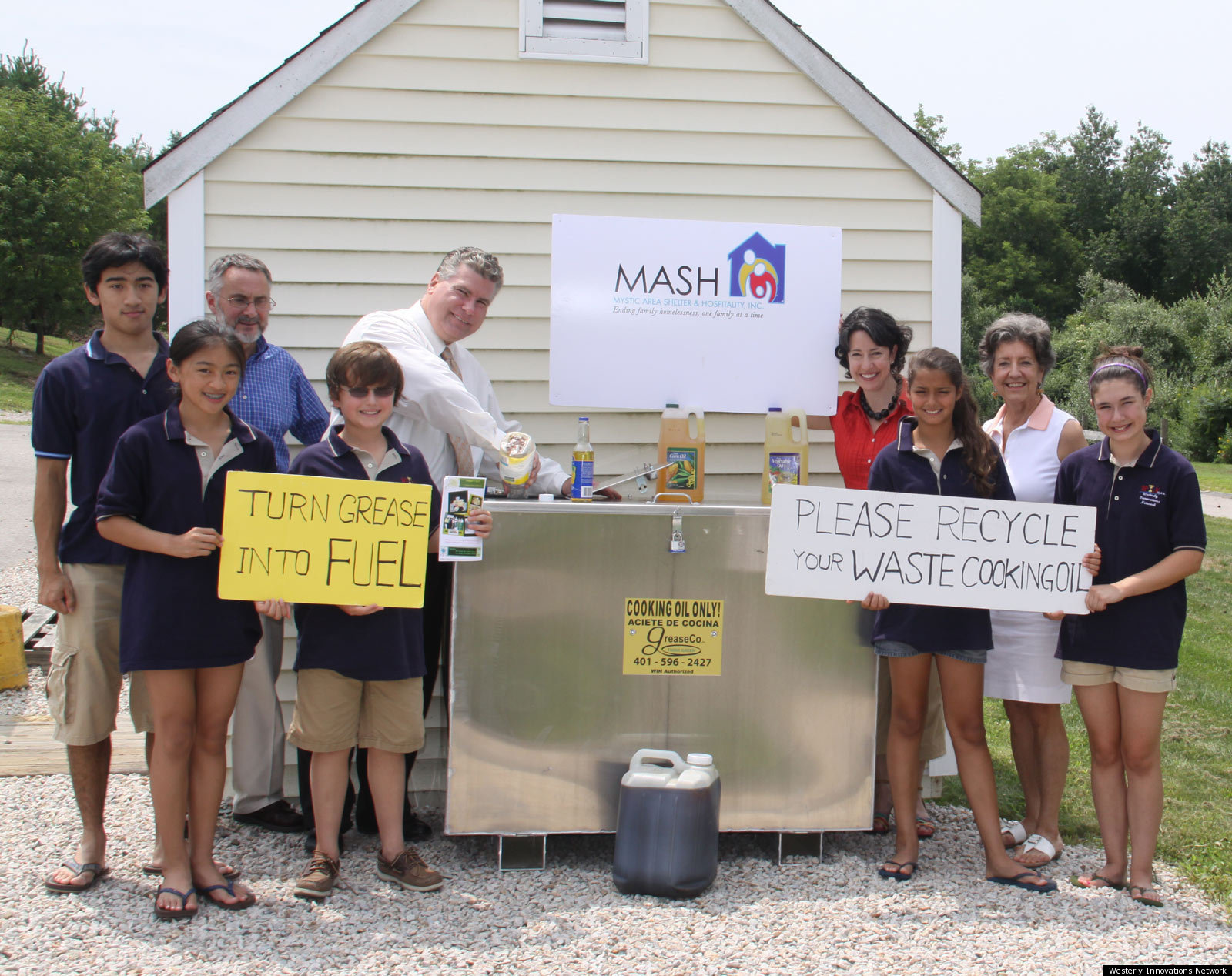 Having conquered Westerly, Lin and her cohorts have moved to extend their program beyond Warwick to several more towns and cities.
The UN recognition isn't the first time TGIF has won plaudits; in 2009, TGIF was a President's Environmental Youth Awards (PEYA) regional winner, and Lin was recently written up as an Earth Child Institute Earth Child of the Month. Further information about TGIF can also be found on the website of Westerly Innovations Network, a community involvement organization founded by Lin's father.
Popular in the Community