by Elizabeth Mitchell, BRIDES
Let's be real: Just like your bridesmaids, the chances of you actually ever wearing your wedding dress again are pretty slim. So what do you do with such a pricy piece of clothing that was made for a once in a lifetime occasion? Well, we've got a few ideas.
For the Charitable Bride: Pay It Forward
Now that you're married to the man of your dreams, why not donate your dream dress to a charity? "There are now so many wonderful ones that accept donated wedding gowns (gently worn and in great condition), which they can then resell and use the money to grant wishes to women with cancer," notes Nicole R. Matthews, CSEP, owner of The Henley Co. in San Diego. "The next bride has the opportunity to choose a wedding dress at a reduced price, while you get to spread the love that your dress brought to you on your big day."
For the Broke Bride: Sell It
Whether you and your partner paid for the wedding alone or you're trying to save up for a down payment on your first home, consider selling your wedding dress to earn some extra cash back. That is, if you aren't the sentimental type. Sites like Once Wed, Preowned Wedding Dresses, Nearly Newlywed and Tradesy (along with many others), make the process so easy it's like free money in your pocket. While some charge a small listing fee, others simply take a commission of the sale.
For the Traditional Bride: Keep It
Your mother held onto her wedding dress all these years and you'd like to do the same, which is perfectly fine, says Sunny Ravanbach, president of White Lilac Events. "You can keep it to pass it on in the future, or you can just keep it as a memento hanging in your closet so that every day you're reminded of that special day." If you do want to get more use out of your dress, however, Ravanbach recommends taking it to a tailor to have it shortened or dyed so that you may wear it for other special occasions.
For the DIY Bride: Recycle It
If you simply can't imagine parting with your dress but your closet's already bursting at the seams, think about using it to create special mementos for future occasions, advises Matthews. "Take some of the lace or silk and design a christening gown for your children or a handkerchief that your daughter can carry on her wedding day. Have a long train? Use the lace to create a fashionable wrap or even a precious pillow for your baby's crib."
For the Kind Bride: Lend It Out
Have a friend or family member who can't afford to buy the dress of her dreams? If you know she was absolutely head over heels for your gown and you're similar in size, offer to let her borrow it for her big day. You'll feel great that the dress is actually getting some use again, plus we bet she'll be more than grateful for the opportunity to rock it. Another fun idea for married moms or aunts is to let your daughter/niece play dress up in your gown. "One of my brides did do a really cute photo shoot with her niece after the wedding in which she dressed the 5-year old up in the wedding dress (before it was dry cleaned) and they pinned her all in, did makeup and hair and then hired a photographer to do a photo shoot," says Stephanie Uchima, owner of Preppy Chic Events. How adorable!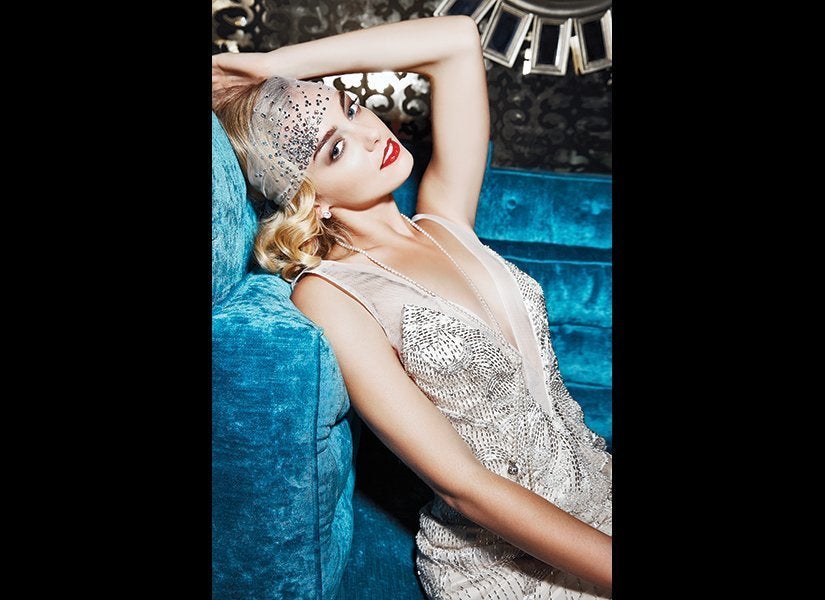 Vintage-Inspired Wedding Dresses by Decade
Related