There's a giant red ball roaming the planet, and when we say giant, we mean quite large.
At 15 feet and 250 pounds, the scarlet globe has been trekking to major cities all across the world, from Los Angeles to Paris to Perth to Taipei. Squeezed onto suspension bridges, smooshed between buildings and wedged ever so carefully inside lobbies, the little bit of public art just might be the universe's most adorable, inanimate traveler. It looks like this: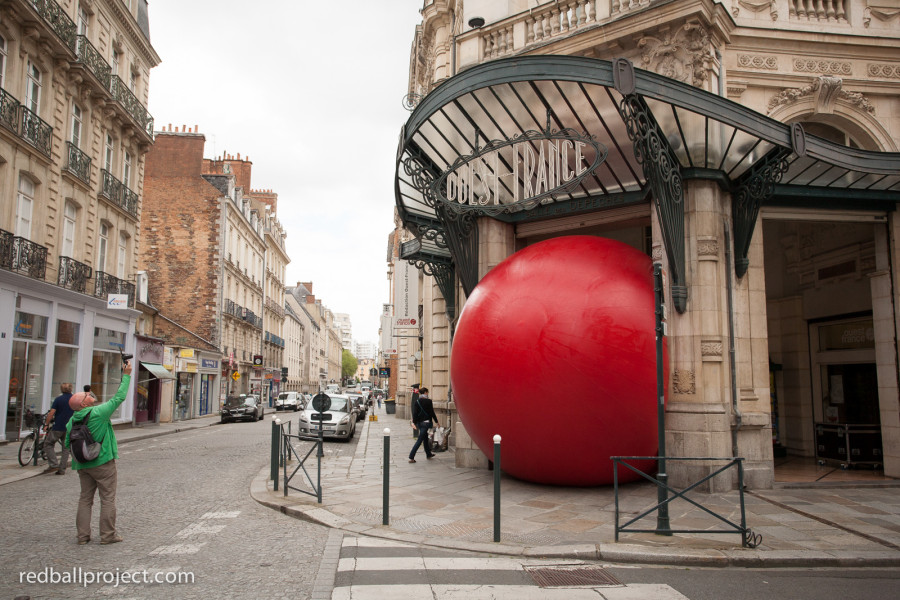 As you might have guessed, the massive orb does not in fact wander under its own volition. It's the product of Brooklyn-based artist Kurt Perschke, or, as we like to call him, the brain behind the ball.
"Through the RedBall Project I utilize my opportunity as an artist to be a catalyst for new encounters within the everyday," Perschke writes on the RedBall Project website. "On the surface, the experience seems to be about the ball itself as an object, but the true power of the project is what it can create for those who experience it... The larger arc of the project is how each city responds to that invitation and, over time, what the developing story reveals about our individual and cultural imagination."
The ball was last seen in Rennes, France as part of the Les Tombées de la Nuit arts festival, where it sat between two pillars, its chubby excess lurching out from behind the architecture. Next up, the sphere is heading to Galway, Ireland on July 17 until the 23, in conjunction with the Galway International Arts Festival.
If you catch sight of the wacky red globetrotter, the RedBall Project has alerted us to the appropriate hashtag -- #redballproject. Go forth and roll. And let us know -- how does this inflatable sight match up to its avian brother, the Giant Rubber Duck?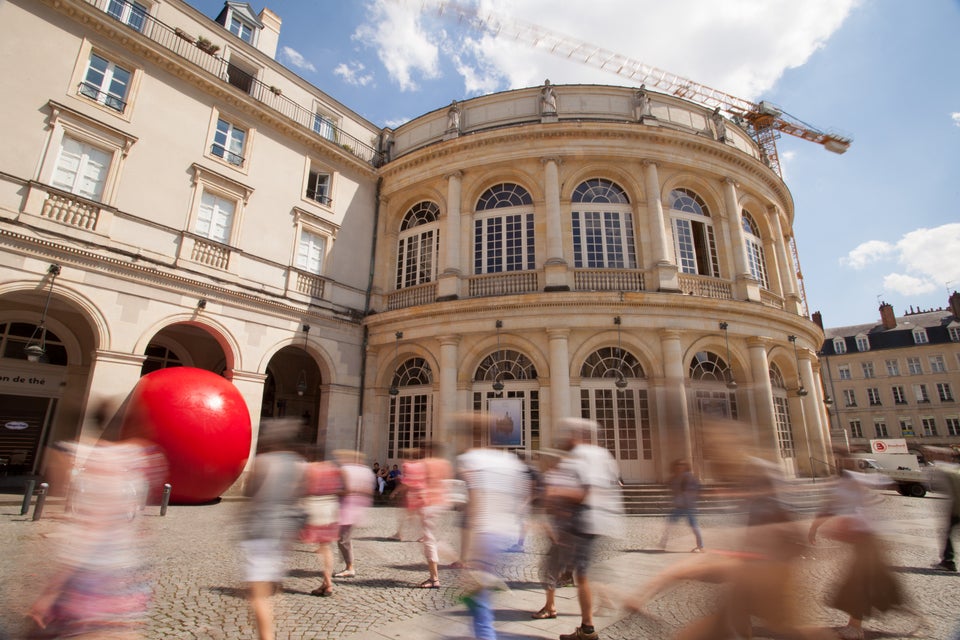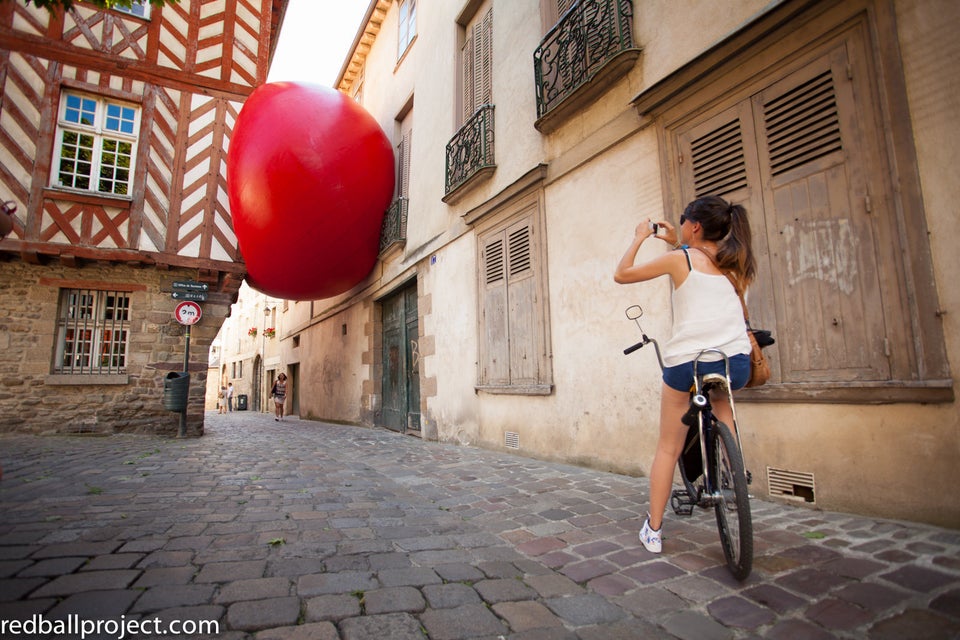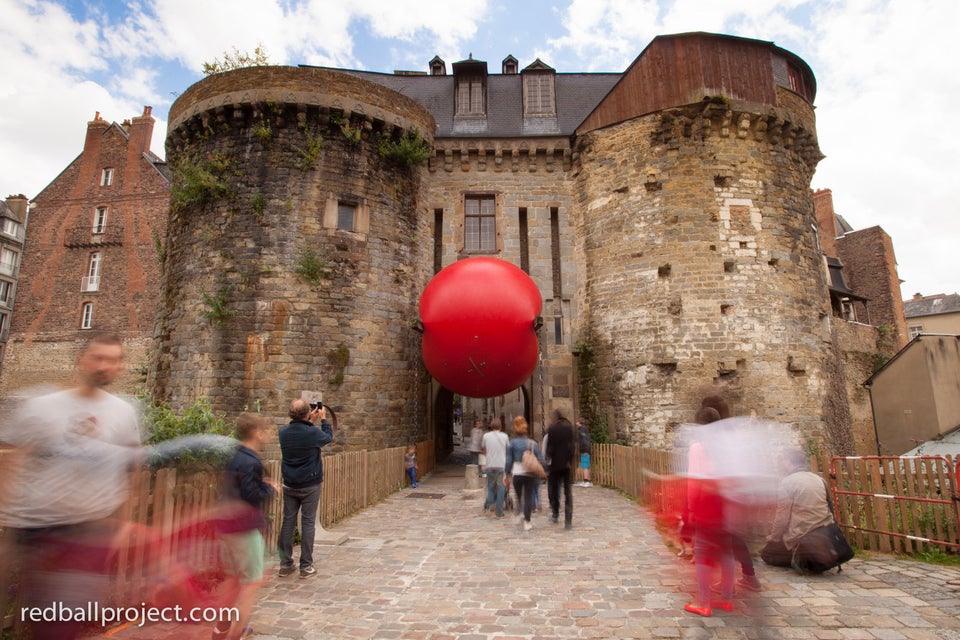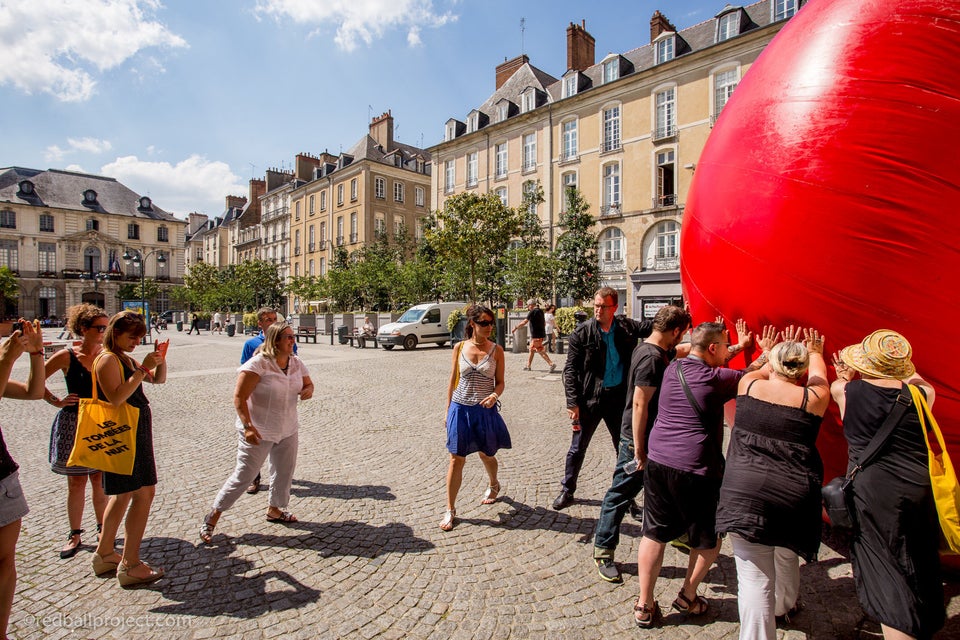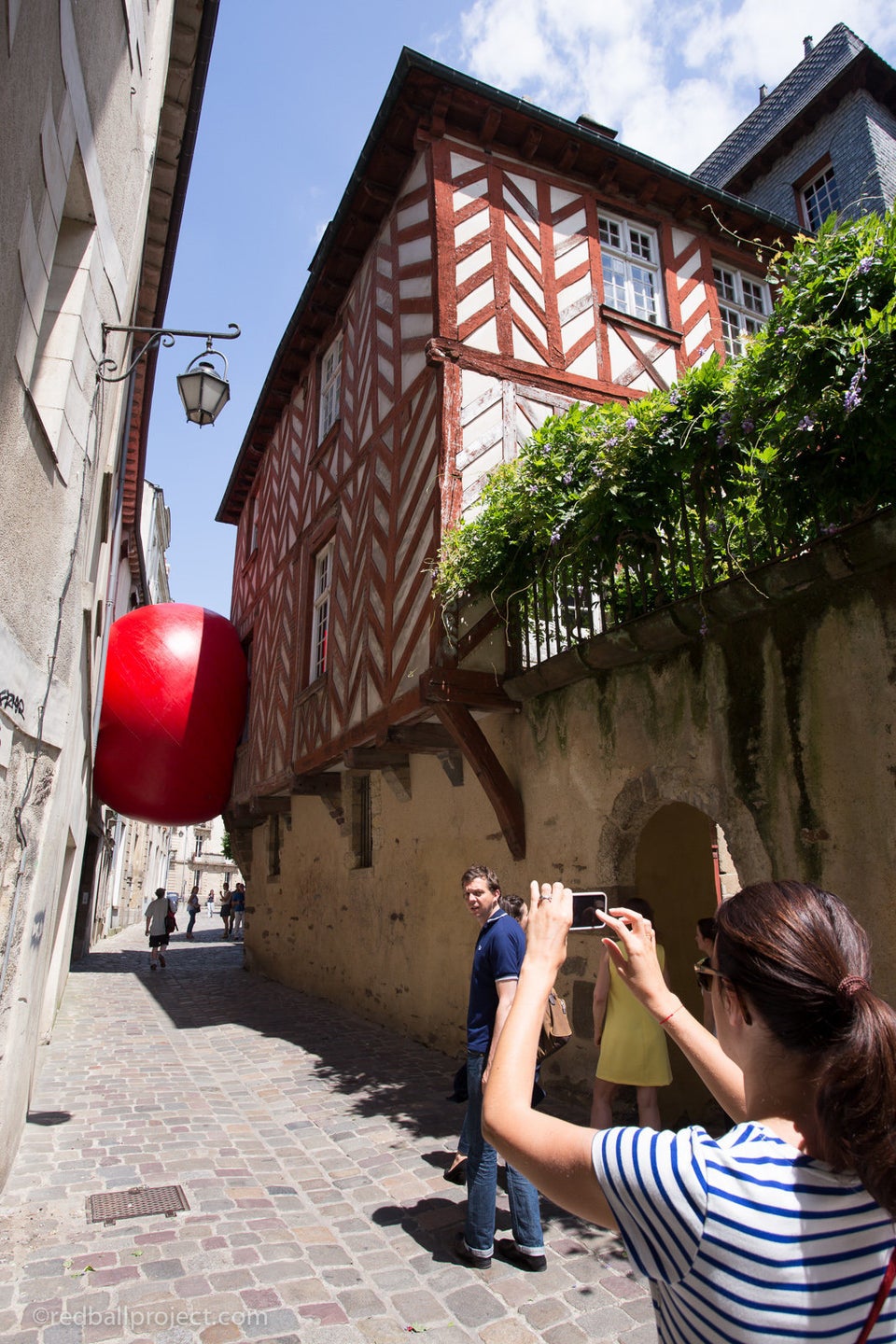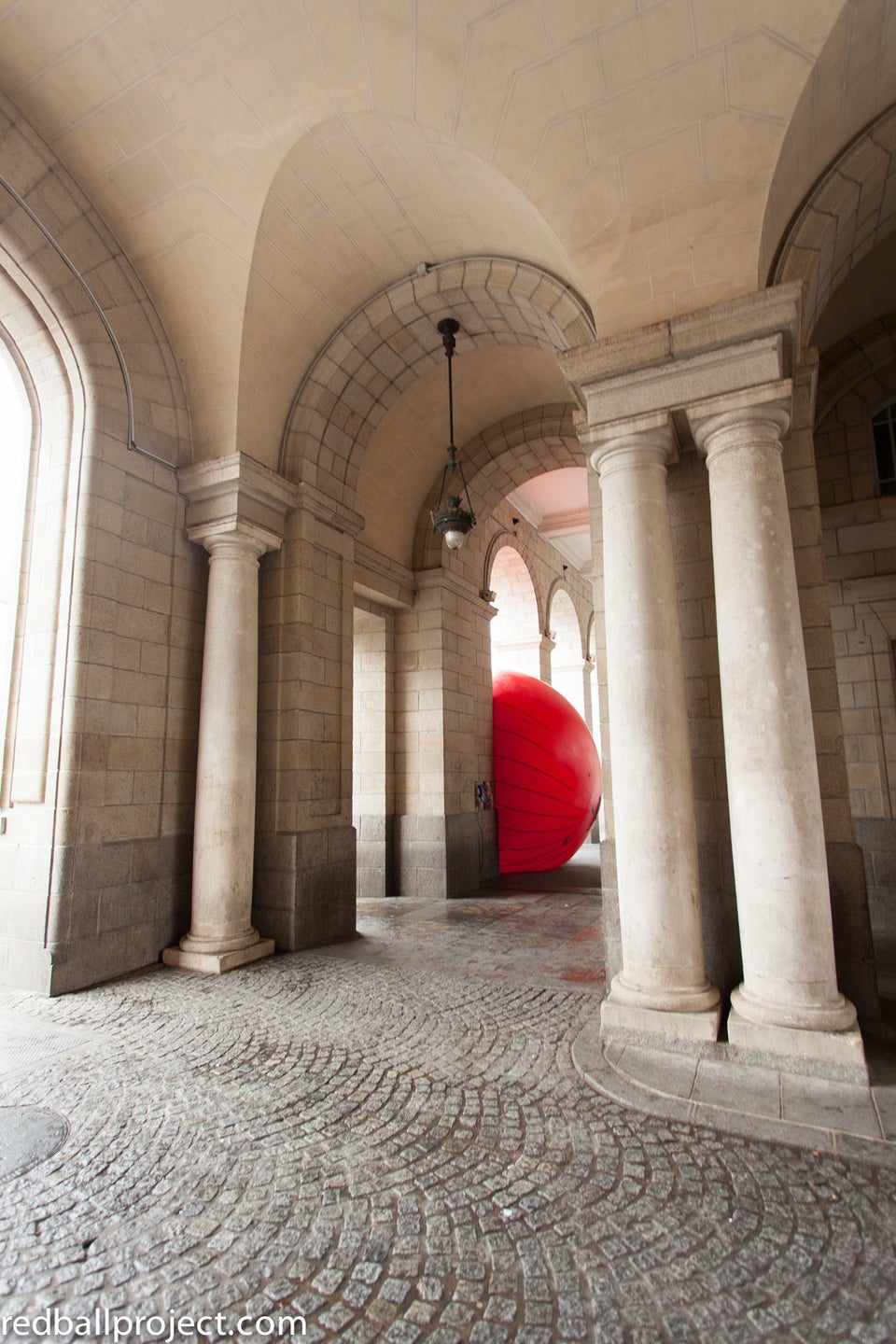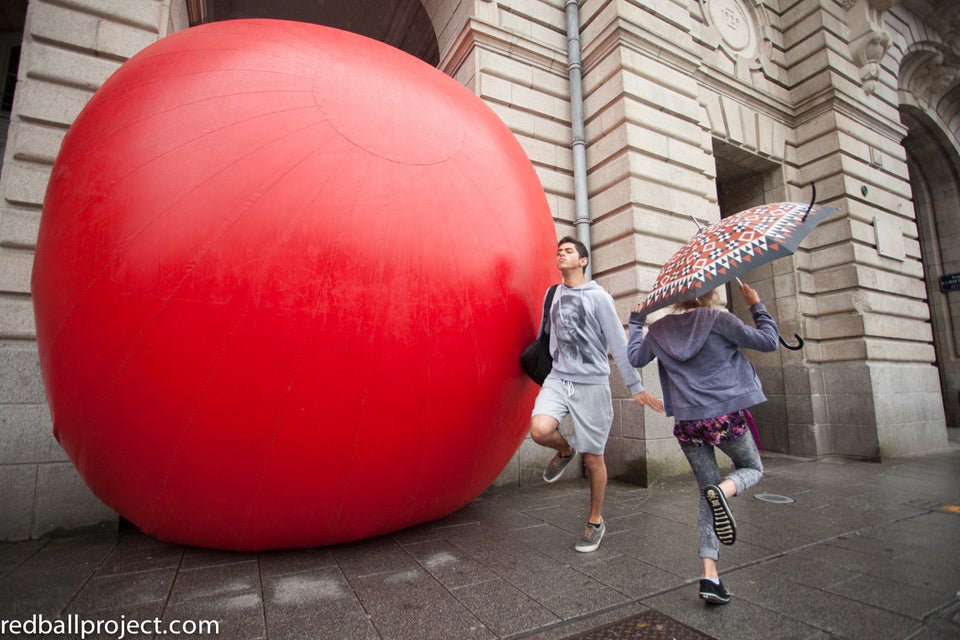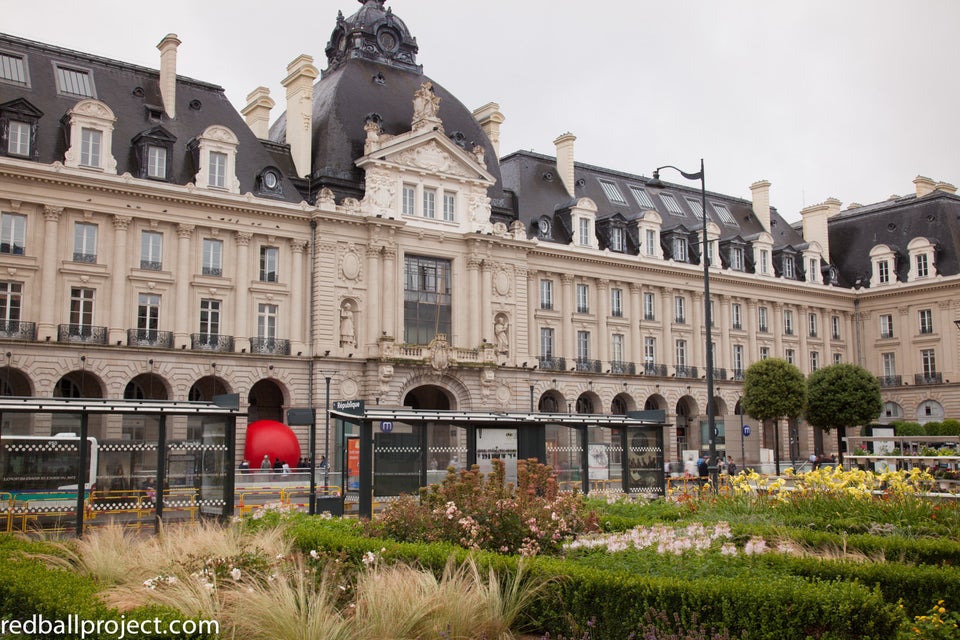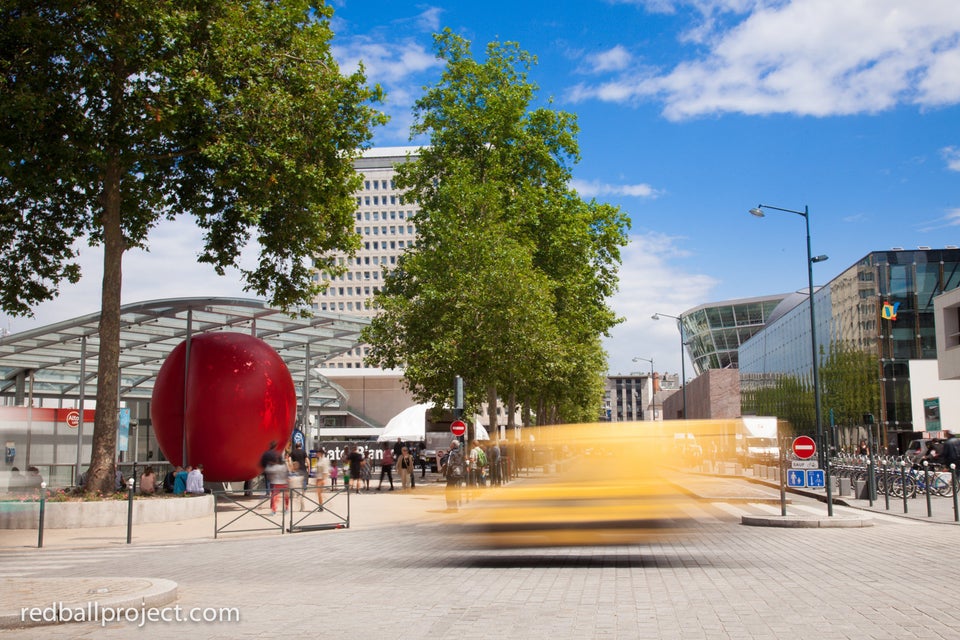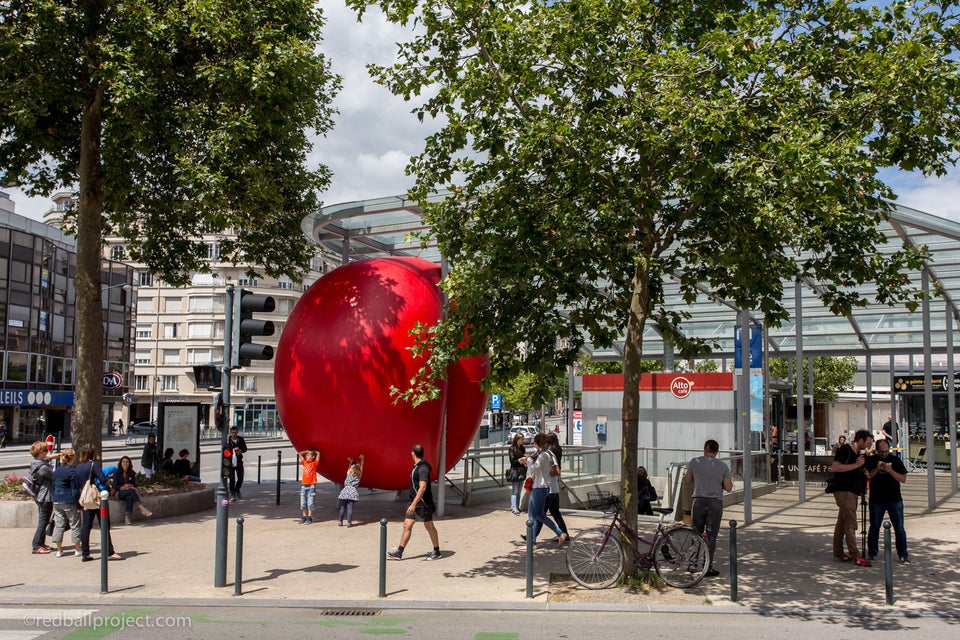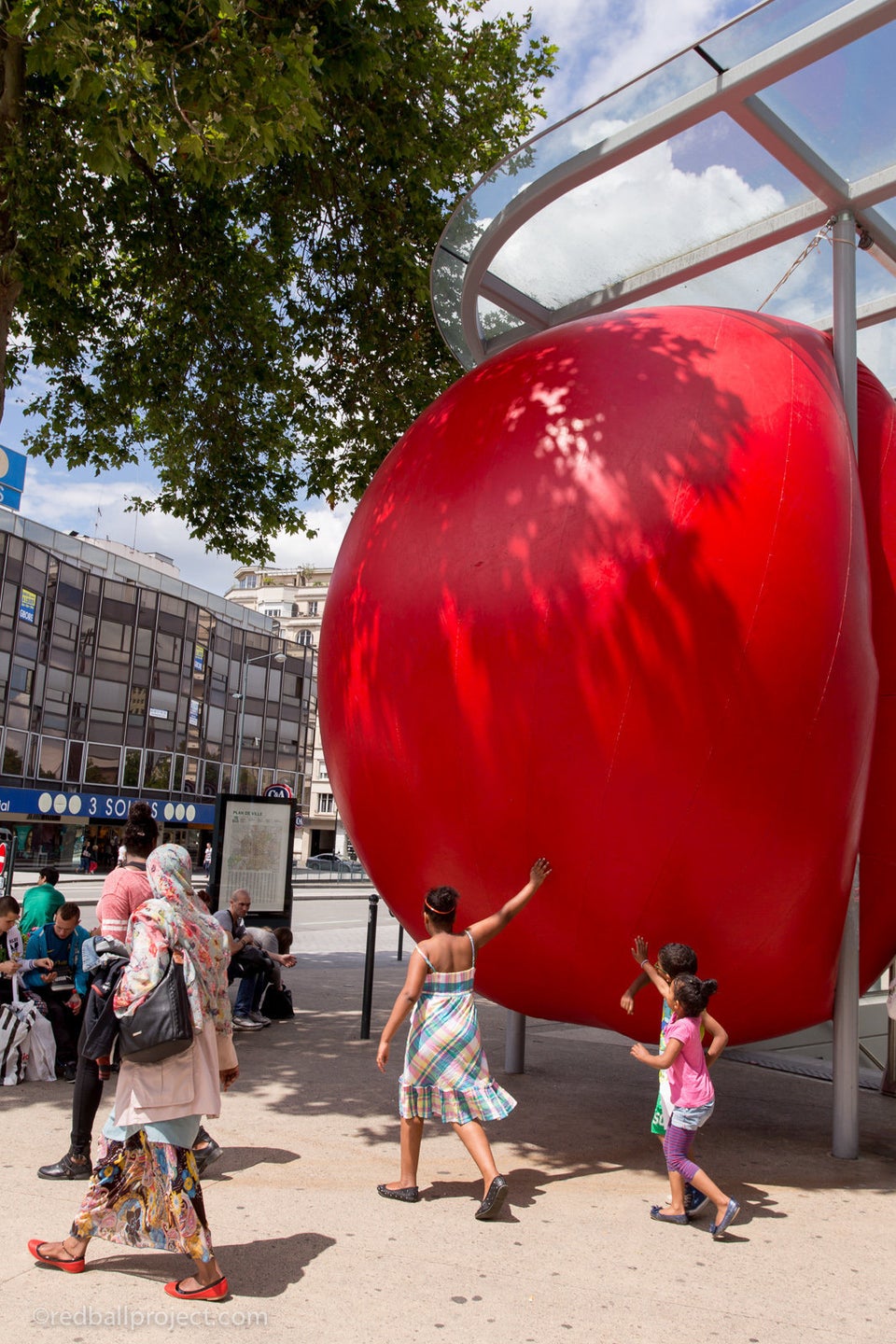 Related
Before You Go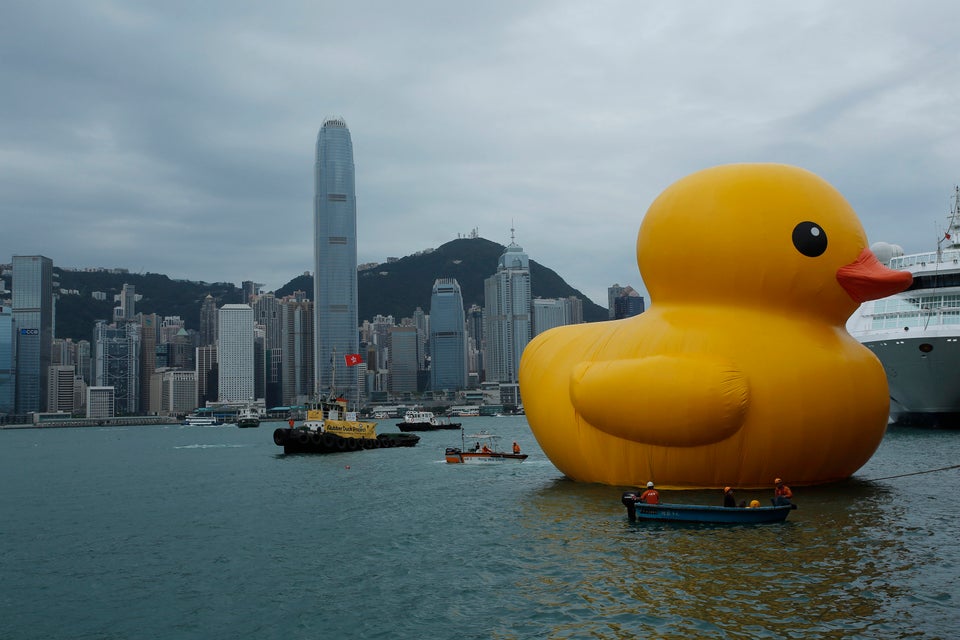 Rubber Duck
Popular in the Community