Okay, so it's not a traditional beach... you'll find no sunbathers or sandcastles here. But Panjin Red Beach, located in China's Liaohe River Delta is one crazy looking place.
The beach is covered in a green sea weed that grows every spring. By autumn, the blanket of seaweed turns bright red and creates a mind-blowing landscape.
Tourists can only visit a small area of the beach, but it's definitely cool to look at, even from afar. The beach has even had some unusual uses... like when it was turned into a giant national flag.
Check out photos of the beach below.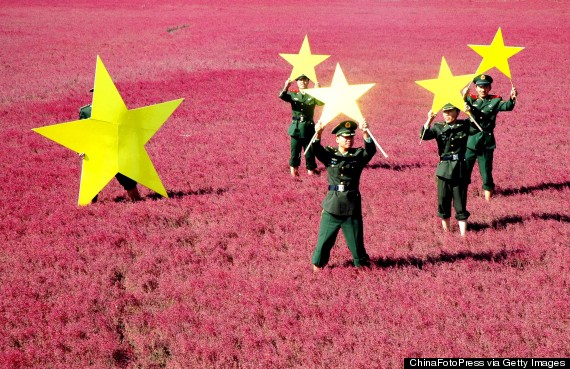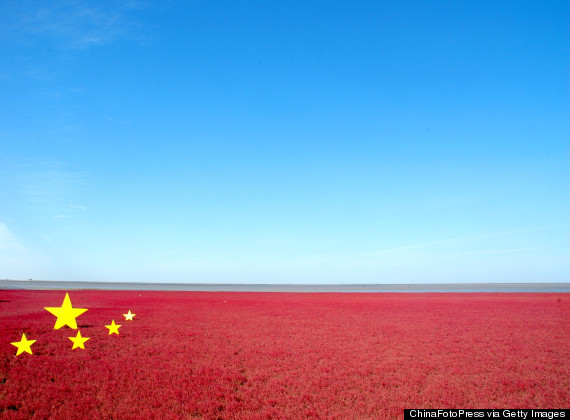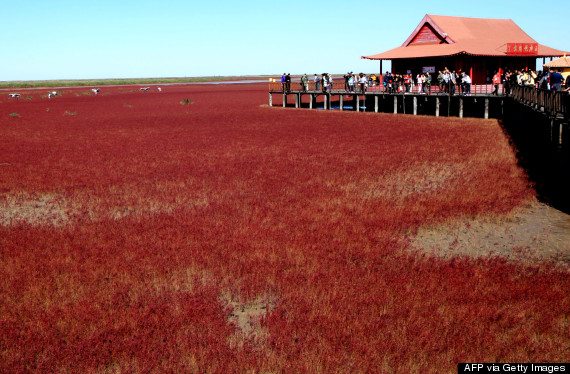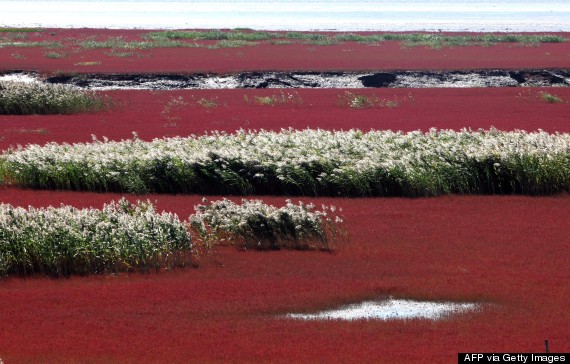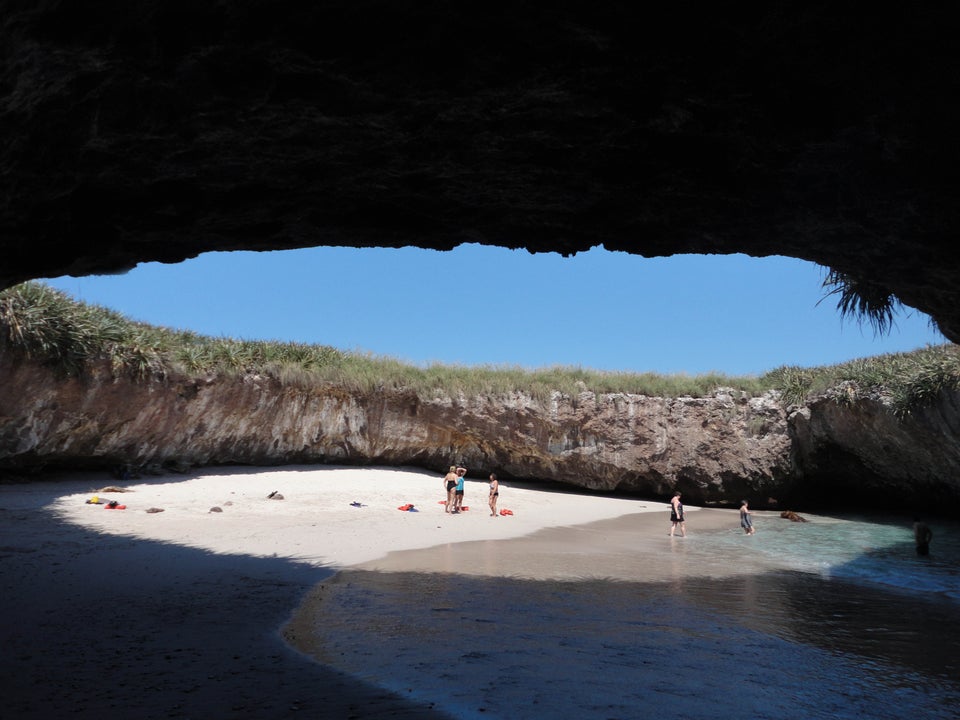 The World's Most Secluded Beaches