High-speed parachutes, BASE jumpers, stunt planes, wingsuits -- you name it, "Chain Reaction" has it.
The video, which was posted on YouTube, looks like a special effects reel for a Hollywood action flick, but it's the Red Bull Air Force (RBAF) performing a series of daring maneuvers in one of the world's most scenic settings: Fisher Towers in Moab, Utah.
"What we wanted to do was show every air sports discipline we do on the Red Bull Air Force team and put it into one massive sequence," RBAF captain Jon DeVore said in a blog post.
It looks like they succeeded.
"Nah, that's old school," the pilot replies. "Check this out."
...and that death-defying stunt is only the beginning.
While the stunts might look downright terrifying, Red Bull insists it was all safe, or at least as safe as activities such as these could possibly be.
"We took a lot of measures to make sure we went into it as safely as possible," DeVore said. "Obviously our sport is a bit high-risk, but if you check all the things off your list, you can mitigate that risk and actually make it quite safe."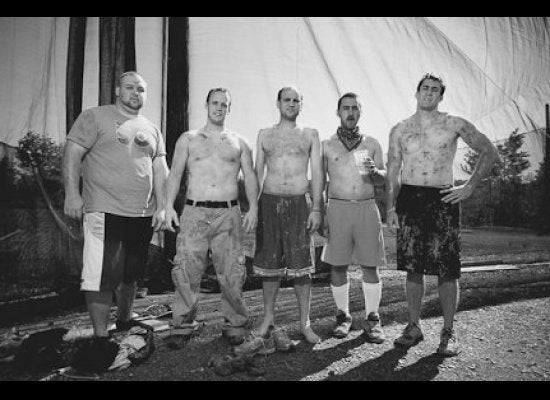 10 Daring Charity Stunts
Support HuffPost
The Stakes Have Never Been Higher
Related
Popular in the Community