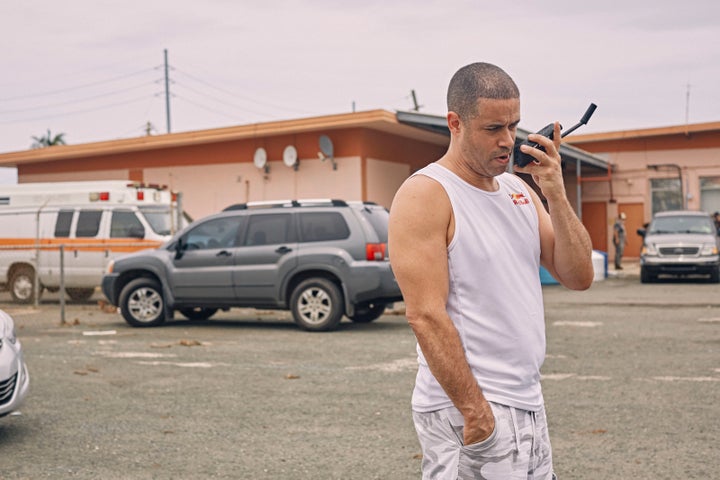 Last month Puerto Rico was hit by Hurricane Maria, a category 5 storm with sustained winds of over 175mph. It was the most powerful hurricane ever to hit the island and caused catastrophic damage.
To date, over two weeks since Hurricane Maria made landfall, and statistics released by the Department of Defense present a grim picture of the situation on the island. Just over 94% of citizens have no electricity and 86% have no cell service. The Mayor of San Juan continues to publically plead for help and assistance, after she announced on CNN "This is a 'people are dying' story".
On September 22nd Red Bull brand ambassador Rich ' Crazy Legs' Colon published his first of many instagram videos talking about the situation in Puerto Rico. He passionately pleaded for help, from the public and celebrities across the Puerto Rican diaspora. The next day Crazy Legs announced that, without hesitation, Red Bull agreed to support what has become a personal mission to get aid to the island.
Red Bull's support for Crazy Legs has been immense. The brand chartered a plane to enable him and a crew to travel to Puerto Rico. They also created a partnership connecting their brand ambassador to Waves for Water, an organization that provides water purification systems to people in need. Finally, Red Bull purchased and donated 300 additional water filters. Upon landing in Puerto Rico, Crazy Legs and a team implemented water filtration systems throughout affected communities on the West side of the island.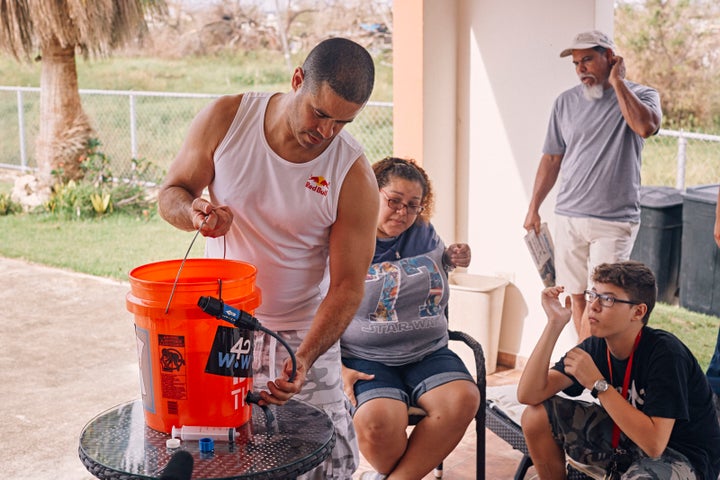 We reached out to Crazy Legs and interviewed him about his involvement.
Why did you decide to become personally involved in the recovery efforts in Puerto Rico and why turn to Red Bull?
Crazy Legs: While I was born in the Bronx, Puerto Rico is important to me and because I'm Puerto Rican I feel a responsibility to help my people, but this is also a human issue and I wanted to help.
When I found out that Hurricane Maria was going to hit, I became increasingly worried. I wanted to help, but as flights to the island were cancelled and feeling helpless about the situation, I reached out to Red Bull. I have been a proud brand ambassador for well over a decade and they were the most powerful people I knew. A few days later, I was on a private plane with enough supplies to help 3000 families have drinkable water.
Tell us about your GoFundme fundraiser. How much was raised and what was the money used for?
Not knowing much about crowd fundraising, I was not sure if it was right to do it. My girl, Joselle Yokogawa and Terelina Cruz who works with us on our Puerto Rock Steady Music Festival, encouraged me to start a GoFundMe page. As of today we are at 67K since initially setting the goal at 25K. The money will go towards getting more water filtration systems for Wave For Water to distribute in Puerto Rico. We will also be making a donation to the Boys & Girls Club of Puerto Rico. Finally, we are looking into solar lamps for people to use in homes without electricity.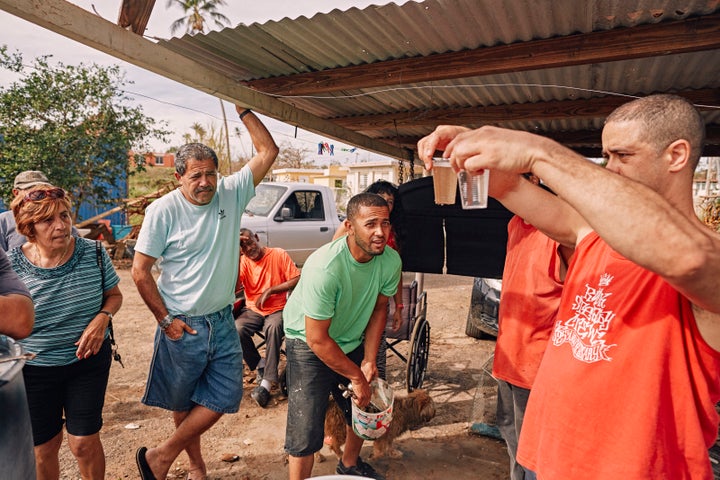 Were you surprised by what you saw on the ground?
I was bothered and disturbed. It looked like a bomb was dropped on certain areas. I was shocked by the fact that Rafael Hernandez Airport was fully operational 3 days after Hurricane Maria hit, yet not one plane had landed with any supplies to help the people. When Waves For Water and I arrived, we were told that we were the first to be there with help. Lines for gas were long and at times it took a day for people to be serviced. People who had money were not able make withdrawals from the ATM machines. Most importantly, the water was not drinkable and people needed food and medical supplies.
Do you think the US government response to date has been adequate?
The US government has done a terrible job! When a Puerto Rican from The Bronx, who is not a wealthy person can find a way to get there before the President, there is a serious problem. We went to areas and helped people who made it clear to us that not one US official or truck with supplies had made it to their town.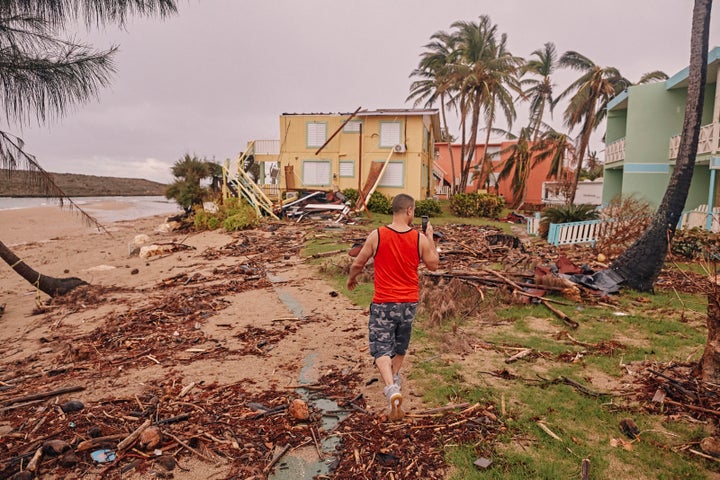 Will you be helping long term?
This is a long term game for all of us. It's new to me and there are things that I am learning as I go along. I have meetings with people like DJ Tony Touch, DJ G-Bo The Pro, DJ Enuff, Robert Hernandez "Puerto Rico Rob" from Sony and several others who are advising us. We want to make strategic decisions with the money that was donated by people who want to see it go to good use. We owe it to them to properly assess and move fast. But most importantly, this can't be a one off!
As we go to press, Puerto Rico continues to face huge challenges and needs both short and long term assistance. Red Bull has agreed to continue supporting Crazy Legs for the duration of his relief efforts on the island.
If you would like to contribute to the Rock Steady for Life/Fundraiser for Puerto Rico campaign, please donate by visiting www.gofundme.com/RSCForLife
Follow Crazy Legs on Instagram @crazylegsbx to stay up to date with his continued relief efforts on the island.
Claudine Moore is a writer and award-winning global public relations, corporate communications, social media, personal branding and new business consultant working with agencies, companies, brands, entrepreneurs and business leaders across US, Europe and Africa.
Related
Popular in the Community