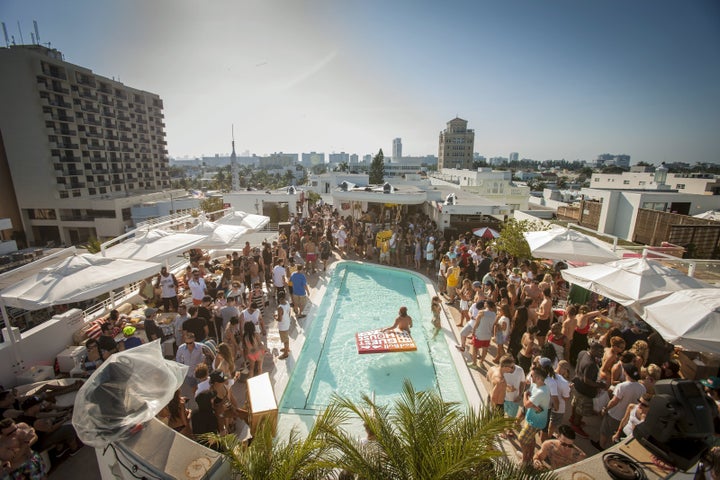 If we're ever asked to find our happy place, there's now a 98 percent chance our brains will skip right over childhood and immediately flash to the Red Bull Guest House at Miami Music Week 2013.
That's because this place had everything: a rooftop pool, our favorite DJs, multiple bars, an on-site hair salon and free tattoos from L.A.'s Black Banditz, and did we mention our favorite DJs?
From A-Trak to Brodinski to Benoit & Sergio to Juan Maclean to Skrillex and Pusha T, the week's best visiting talent hit the poolside decks daily for events like the Fool's Gold Rap Party, L.A.'s groovy The Do-Over party, or sunrise breakfast bashes. And, for that matter, so did local faves like Miami's own DJ Craze -- all fueled, of course, by a certain energy drink, full sun, and ice cream from a scantily clad purveyor of frosty treats.
Check out the rooftop paradise Red Bull set up at the Highbar at Dream Hotel, courtesy of photographer Robert Snow: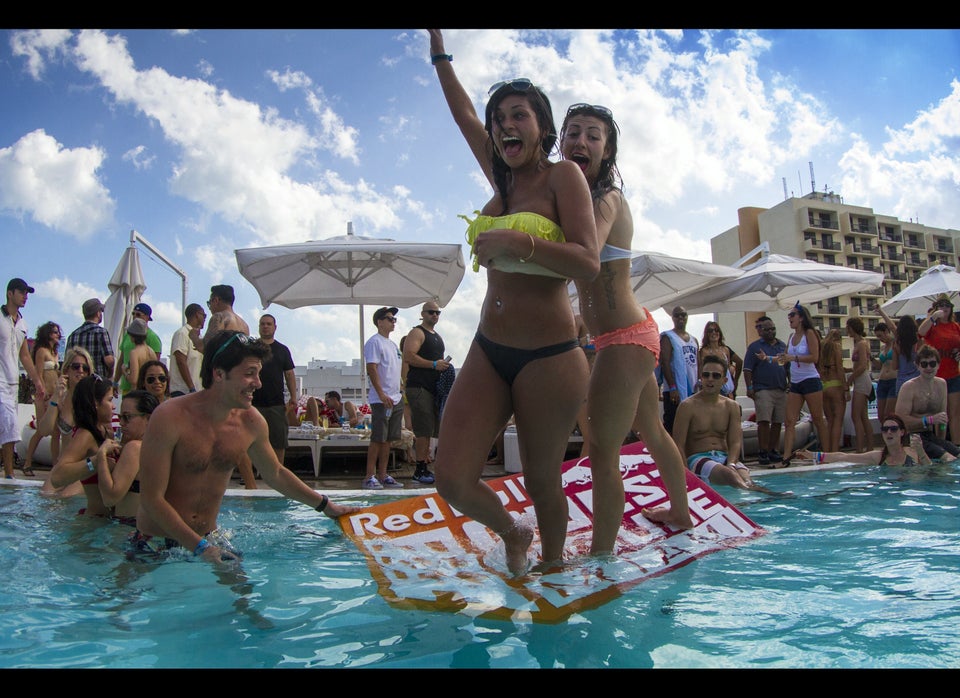 Red Bull Guest House At Miami Music Week 2013
Popular in the Community