The American Red Cross has issued an official apology after one of its pool safety posters, which some are calling racist, was posted to social media.
The poster in question aims to teach children how to follow the rules at a swimming pool. However, it appears to only label white children as behaving in ways that are "cool," while children of color are depicted as behaving in ways that are "not cool," which includes one child shoving another into the water.
"The American Red Cross appreciates and is sensitive to the concerns raised regarding one of the water safety posters we produced," the organization said in an apology published Monday. "We deeply apologize for any misunderstanding, as it was absolutely not our intent to offend anyone."
After seeing the poster displayed at two different pools in Colorado, Margaret Sawyer, who was traveling through the area, requested that one of them be removed, NBC affiliate KUSA reported.
"I saw this one and I just kept thinking, 'It looks like they're trying to do something here that shows all kids together of all different backgrounds but they're clearly not hitting the mark," Sawyer told KUSA.
The Red Cross has since ceased production of the poster, removed it from their website and mobile Swim App, and requested that any facilities that have the poster displayed take it down.
"As one of the nation's oldest and largest humanitarian organizations, we are committed to diversity and inclusion in all that we do, every day," Red Cross said in their apology.
"In connection with the lack of images showing African Americans excelling in swimming, the poster doesn't make you feel welcome -- it suggests to a black child that you're not welcome here," Rosemond told the Washington Post.
"We want to restate that that apology is insufficient," Rosemond added. "And their system for creating and evaluating material needs to be looked at, and they need to be extremely diligent to make sure that every poster is taken down."
Support HuffPost
Every Voice Matters
Before You Go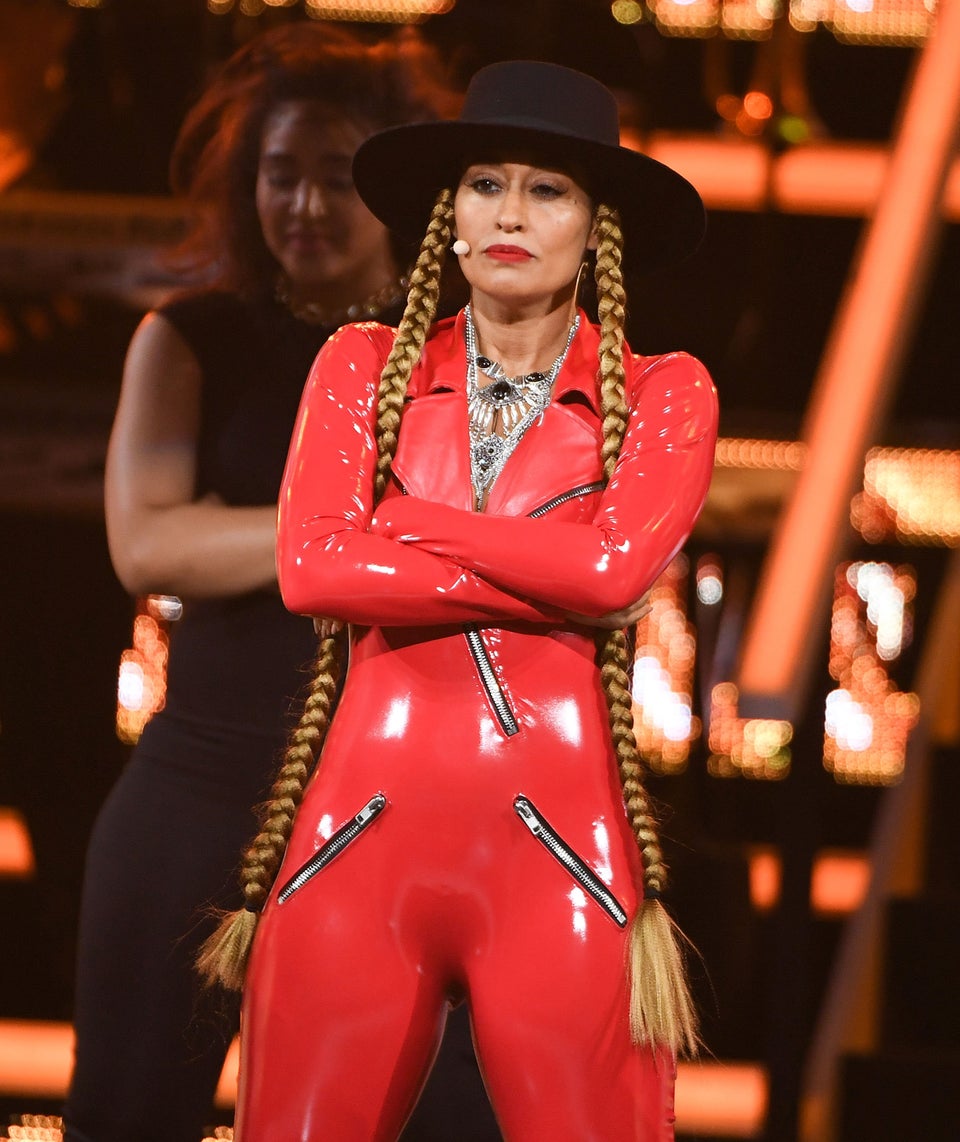 2016 Black Girls Rock!
Popular in the Community