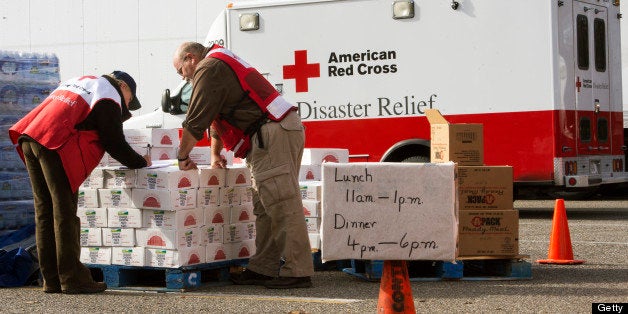 Updated on July 17 2013 at 3 p.m.

The Red Cross is under fire again for failing to give aid it promised to as many as 1,000 struggling Superstorm Sandy victims, the New York Daily News reported.
According to a complaint, which was filed with the New York State Attorney General's office by the Disaster Accountability Project, the relief organization had promised the victims in question grants for up to $10,000 to help them rebuild and recover their homes. But after sending out some checks, the nonprofit suddenly altered its requirements, leaving many victims hanging in the balance with no way of getting they help they had been relying on.
A Red Cross representative told the Daily News that it simply wasn't true and that it hadn't made any changes in eligibility requirements.
Andrea Dunetz from Brooklyn, N.Y., is one of 151 victims who signed the complaint. She was told she'd receive money for furniture and rent, but was ultimately told to contact the Salvation Army after the Red Cross' new rules were established, the Daily News reported.
"It's the creepiest thing I ever went through," Dunetz told the news outlet. "I was victimized by the storm, victimized by a crappy landlord and victimized by the freakin' Red Cross."
Schneiderman's report, which was released on Wednesday, also cited the fact that at least $238 million of the more than $575 million that was raised for Sandy relief had not been spent as of April. The report includes data from 89 charitable organizations.
The American Red Cross raised $299 million, according to the report, more than half of the overall funds among responding organizations providing Hurricane Sandy relief.
This complaint is just one of a number of accusations the Red Cross has been slammed with for its questionable spending practices.
"All these people making these big salaries should be out there on the front line, and I am disappointed," Molinaro said at the press conference, according to NBC. "And my advice to the people of Staten Island is: Do not donate to the American Red Cross. Let them get their money elsewhere.'"
Kathleen McCarthy, director of the Center for the Study of Philanthropy and Civil Society at the City University of New York, noted that way too many people this past winter suffered in the cold and were left without housing, issues that could've likely been resolved had the organization not decided to leave so much money to the side.
Despite the overwhelming criticism, the Red Cross has remained confident that it approached the storm relief in the best way possible.
The nonprofit also noted that it faced significant challenges in trying to bring help to densely-populated urban areas in such frigid areas.
This story was updated to reflect additional information from a report released Wednesday by the office of New York State Attorney General Eric Schneiderman.
Before You Go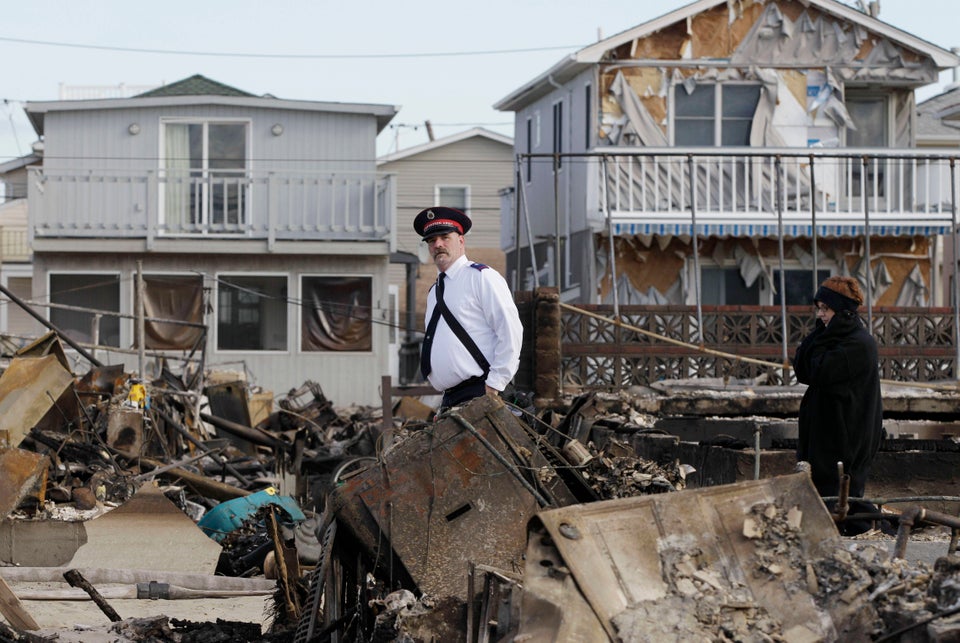 Hurricane Sandy
Popular in the Community