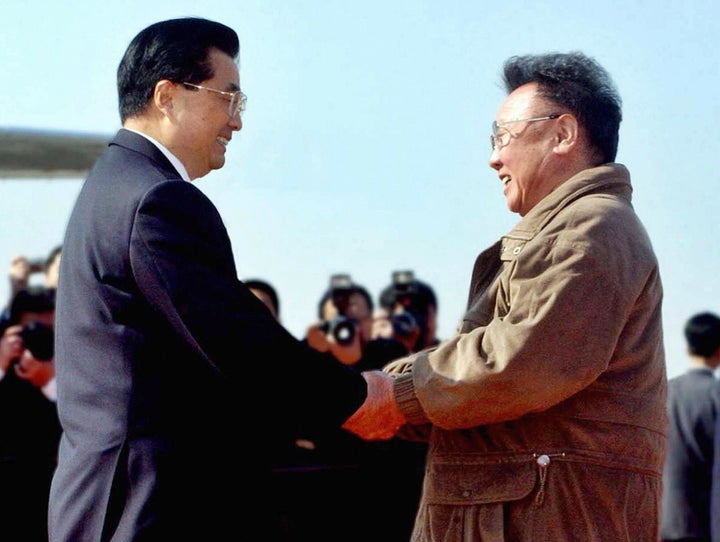 Turns out, economics is a greater threat than nuclear war.
The Times reports that MGM originally filmed their new movie with invading Chinese troops -- complete with military insignia, uniforms and propaganda -- pitted against rebelling Americans, led by "Thor" star (and Australian) Chris Hemsworth. In the original, Patrick Swayze and Charlie Sheen lead a rebellion against cruel, randomly slaughtering Russians.
Then, word of the film, along with some stills, made their way to a Chinese newspaper and website, and a backlash began. DailyFinance.com reported in June that the film drew heavy criticism from the country's largest paper, the state run Global Times, who ran two editorials, titled, "U.S. reshoots Cold War movie to demonize China" and "American movie plants hostile seeds against China."
The Chinese were nervous, and outraged, at scenes depicted the Chinese as evil occupiers of the United States, who in the film depict themselves as economic saviors through brute force. Thanks to both financing issues at MGM -- the film declared bankruptcy in the fall -- and the political considerations, the film was delayed.
With the Chinese box office meaning $1.5 billion in profit to American filmmakers per year, MGM made the decision to change the film. The LA Times writes that through digital erasure, substitution and dialog change, MGM is making the change to North Korean aggressors -- perhaps a more volatile foe to anger, but certainly one with less economic consequence.
Along with Hemsworth Josh Hutcherson, Isabel Lucas and Adrianne Palicki will co-star in the new film, and will certainly defeat some sort of aggressive, invading enemy from the Far East.
Popular in the Community