A Virtuous Color
Food full of color is good for your health. But we shouldn't underestimate its aesthetic appeal, because studies have shown that the brain anticipates the pleasure of eating from the color of the food, and particular colors indicate particular nutrients. Red foods ,while in season -- especially strawberries and tomatoes -- are rich in antioxidants, which can help in the prevention of illness.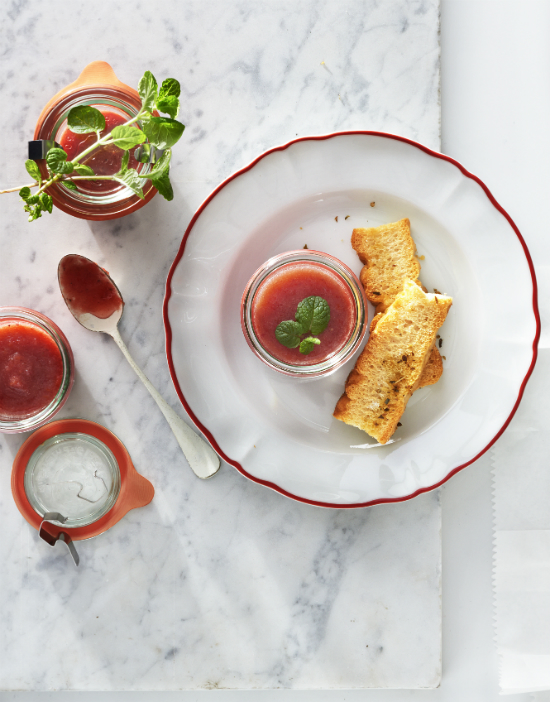 TOMATO, BEETROOT AND STRAWBERRY GAZPACHO
Ingredients for 4 people
200g Piccadilly tomatoes
150g strawberries
150g boiled beetroot
1 small cucumber
1 red spring onion (only the bulb)
2 spoons of extra virgin olive oil
4 sprigs of mint
salt and freshly ground pepper
Preparation:
Wash the tomatoes and strawberries, then chop them into pieces. Peel and dice the cucumber and spring onion. Slice the beetroot. Put all the ingredients into a food processor, adding the mint, oil, a pinch of salt and freshly ground pepper. Blend to a creamy consistency. Strain through a sieve. Cool in the fridge for at least one hour; serve with croutons.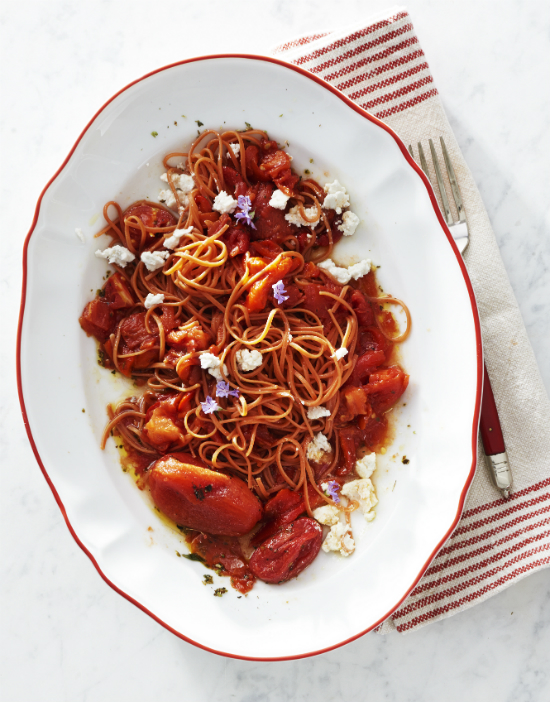 RED SPAGHETTI WITH GOAT'S MILK RICOTTA
Ingredients for 4 people
320g red tomato spaghetti
500g plum tomatoes
2 garlic cloves
1 teaspoon granulated sugar
1 teaspoon red wine vinegar
1 small red pepper
200g goat's milk ricotta
basil
rosemary
extra virgin olive oil
salt and pepper
Preparation:
Toast the pepper, turning it regularly, then peel, remove the seeds and julienne it. With a knife make a cross-shaped cut at the bottom of each tomato and arrange them with sliced garlic and a sprig of rosemary in a tray lined with greaseproof paper. Roast in the oven at 200°C/390F/ for 20 minutes or until the tomatoes are soft and toasted and the skin starts to lift off. Remove the skin, chop the tomatoes coarsely and place them in a bowl with the pepper. Season with vinegar, sugar, plenty of chopped basil, 4 tablespoons of oil and salt and pepper. Mix well. Prepare the pasta "al dente," add it to the sauce, crumble the ricotta, add it to the pasta and serve immediately.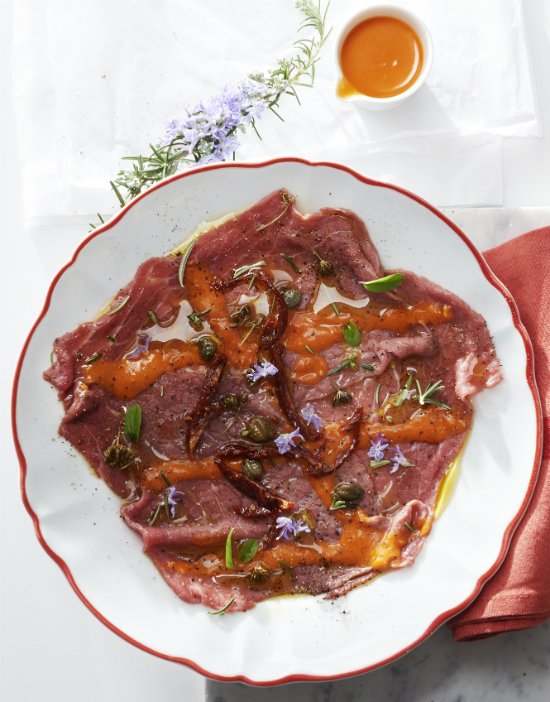 BEEF CARPACCIO WITH SPICY SAUCE
Ingredients for 4 people
300g fillet of beef
30g salted capers
1 small boiled potato
120g ripe cherry tomatoes
2 dried tomatoes
1 pickle
2 teaspoons of spicy red sauce
2 teaspoons of sweet and sour sauce
extra virgin olive oil
salt and pepper
Preparation:
Season the meat with salt and pepper, wrap it in plastic (Saran) wrap and put it in the freezer for 2 hours (to make slicing easier). Meanwhile prepare the sauce; put the tomatoes, potato, pickle, dried tomatoes (chopped), spicy sauce, sweet and sour sauce, 3 tablespoons of oil, a little salt and pepper in the food processor and blend to obtain a creamy consistency. If the sauce is too thick, add a little water. Remove the meat from the film and finely cut it into thin slices. Put the slices on a serving plate, pour over the sauce, capers (rinse the salt off), rosemary flowers, pepper and a drizzle of oil.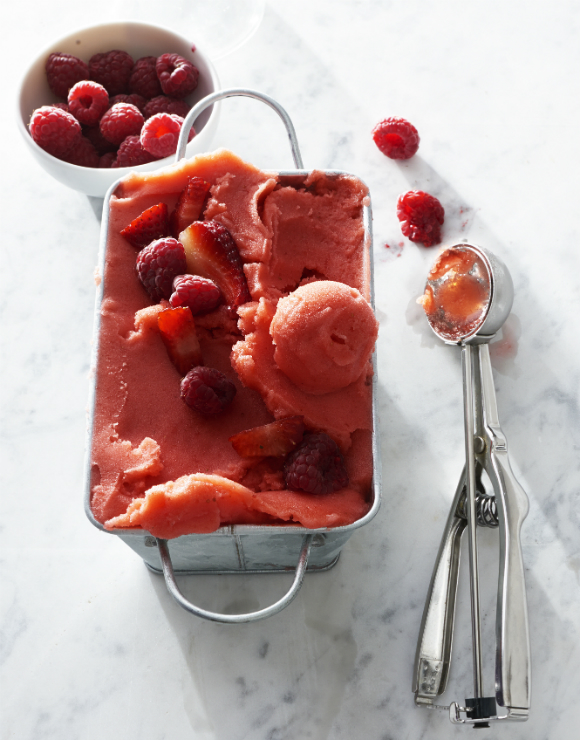 RASPBERRY, STRAWBERRY AND GINGER SORBET
Ingredients for 4 people
600g frozen strawberries and raspberries
2 tablespoons of honey or maple syrup
a grated piece of ginger
Preparation:
Put the frozen fruit, ginger and honey (or maple syrup) in the food processor. Blend to a creamy consistency. Serve immediately if a soft sorbet is preferred, or put in a mold in the freezer for at least 3 hours, stirring every 30 minutes during the first two hours.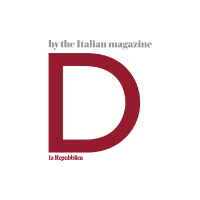 Recipes by Luigi F. di Biagio
Photos by Enzo Truoccolo
Artwork by Cristina Dal Ben
Plates, bowls and oval serving dish with red piping, Bitossi Home. Tablecloth and forks, Zara Home. Sealed jars, Weck and vintage spoon by Funky Table. Almaverde Bio Market, Corso Sempione 43, Milan, provided the food.