 Benjamin, along with Olympic gold medalist Gabby Douglas, singer Toni Braxton, talk show host Wendy Williams and CNN anchor Soledad O'Brien, walked the red carpet at The Heart Truth's annual Red Dress Collection fashion show Wednesday night, highlighting the ways in which they're personally fighting for the cause.
"This event is all about raising awareness ... that heart disease is the number one cause of death and the number one killer of women in this country," Benjamin told The Huffington Post. "[For] African-American women, however, it's even more so, because of the health disparities. We have much more hypertension, much more diabetes, more obesity. Those are the things that are risk factors for heart disease," she added, recalling her participation in last year's "Hair Fitness" competition at the Bronner Brothers Mid-Summer 2012 International Hair Show.
"We tend not to put ourselves first. We're caretakers by nature. We often will take care of everyone else and put ourselves second," she said. "On the plane ride here, the flight attendant said it's important that you put your own face mask on before attempting to help others. You have to take care of yourselves in order to help others."
Singer Toni Braxton, who was diagnosed with heart disease after the birth of her second son, Diezel, agrees. "Sometimes it's challenging practicing self-care, because [as] women, we tend to forget about ourselves," Braxton said. "But sometimes there are signs and symbols that say, 'hey, get yourself checked out, take a little break.'" For her, those red flags include chronic fatigue and elevated blood pressure, symptoms that Benjamin says you don't actually have to break a sweat to get a rein on.
"While it is good to get worked up, to get the heart rate and sweating up, there are other things you can do in your everyday life," Benjamin said. "You can walk between places instead of driving; park your car [further away] in the parking lot; work around the house; you can dance. You don't have to work up a sweat ... health is in everything we do."
For the younger set, gymnast Gabby Douglas had some advice, too: "Eat protein, stay active and eat healthy." For a history-making athlete that may seem easy to do, but Douglas emphasizes it takes a lot of work, even for her.
"[I'm heading] back to the gym," Douglas said, when asked by reporters how she plans to spend her summer vacation this year. "[It's] in West Des Moine, Iowa. I love Des Moine," she adds. "Everyone's so nice. I love the atmosphere ... and I love the corn!"
Check out Gabby and other Heart Truth fashion show stars as they hit the runway in the slideshow below.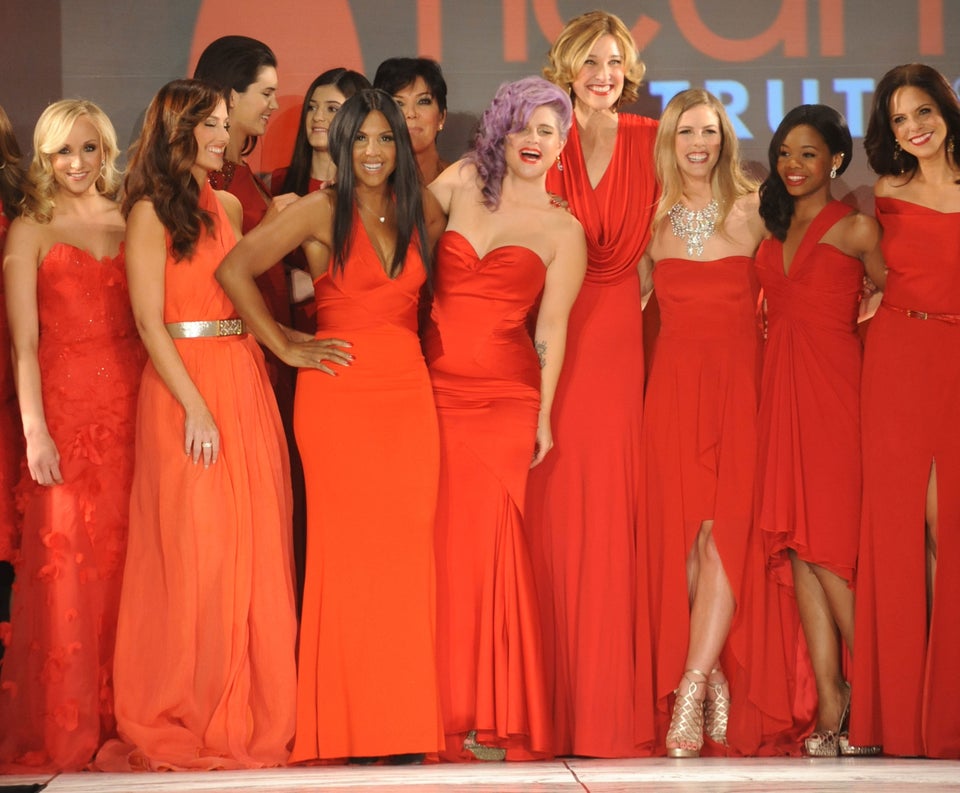 The Heart Truth 2013 Fashion Show