Renowned photographer Diane Arbus and I shared a Mentor -- the late, wonderful French/Austrian photographer, Lisette Model.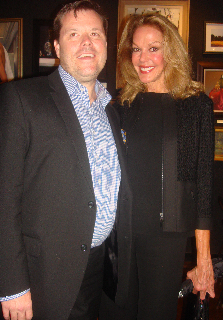 It was those wild creative 1970s when I first met Lisette. We were both on the photography faculty of Parsons/The New School (chaired by the dynamic documentary photographer Benedict J.Fernandez).
A select few of us would gather at Lisette's Greenwich Village flat for inspirational discourse.
On one memorable day I was entering as Diane was leaving. Lisette smiled and remarked, "So often you two girls photograph the same subject-matter, but you have such very different points-of-view!"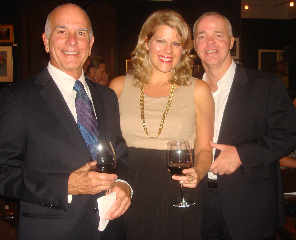 I have always focused on affirmative beauty -- no matter how seemingly strange or bizarre the subject. And it is with this thought in mind that I so very much appreciated the response to my presentation -- "Challenging Boundaries: Photography, Art, Photography, Life..." -- last week at NYC's prestigious National Arts Club.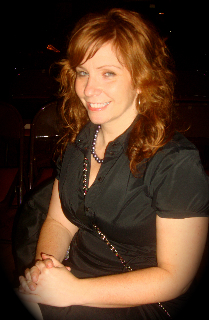 It was/is an honor to be invited to share my photographically-based art from the 1960s through the present. Even after more than 40 solo exhibitions, groups shows, representation in private & museum collections, and international publications, what pleased me the most was the delight of the audience -- that at intervals actually broke into applause.
A very few (among the many accolades) post-event emails follow:
"Wow what a triumph. What a great talk and reception on your incredible body of work. I had no idea of your extensive and prolific talents."
"Just wanted to let you know how much I enjoyed Thursday evening. I was not familiar with your work, now I am and it is special indeed. Hope to see more of it in the future."
"It was an honor for me to have the opportunity to learn more about you and the exciting work that you do in different mediums. The depth of your talent and the commitment to your craft is inspiring. The places you've been are now locked in history... awesome."
"Wanted to tell you how much I enjoyed your presentation last night. Your photography is wonderful and glad I could see the extent of your work."
"Your heart for helping others and making a difference in the world shines through your work and your words. Thanks for using your God given gifts to bless the world with joy and beauty!"
"Thank you so much for including me. I am so proud of you and your accomplishments and it was nice to see you... You are definitely a "female Warhol."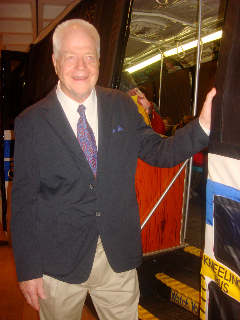 All this occurred two weeks after attending the 57th Street Marlborough Gallery opening of the Red Groom's retrospective exhibition -- "Red Grooms, New York: 1976 - 2011." Red Groom's brilliantly crafted, uniquely amusing and definitively insightful work has always made me -- and countless others -- smile!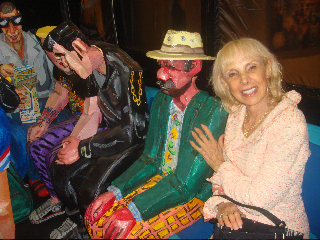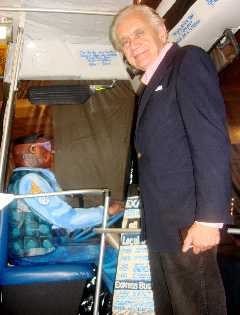 The irony was that after a rather harrowing one-hour ride uptown, aboard an M5 Express Bus, (a la President Obama in town at the United Nations!), I entered the gallery to see Grooms's 1994 sculptural full-scale installation of the whimsical "M5 Bus."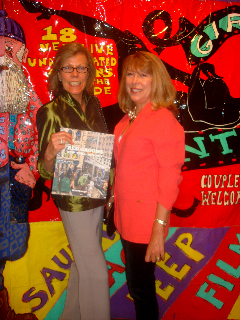 I reflected back to 1987 when "Ruckus Manhattan" (that awesome full-scale Subway Car replete with "Straphangers"), was first exhibited at the Whitney Museum. I cajoled many to share in my delight -- including my pal Tommy Tune. Yes! Everyone chuckled! For the very prolific Grooms has a compassionate-but-absurdist weltanschauung that allows us to view ourselves -- foibles & eccentricities -- with gentle humor.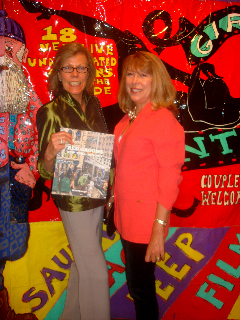 After decades of attending many of the Artist's shows, and meeting him countless times, I at last, personally thanked Red Grooms for making so many of us "smile."
The world needs more smiles! And of course, the world always needs more genius and positive art!
There are no coincidences... All is meant to be... And so, the powers again lead me...
As I was preparing this editorial for publication I turned on Showtime Women as background. Featured was a Chinese/American film entitled Smile (2004) -- the story of a young high school Californian who finds that in helping a young facially deformed woman, synchronistical born on the same day, in China, she also changes her own life.
The film features the great work of Operation Smile, surgically transforming the lives of youth worldwide by operating on young cleft-palettes/lips. For the donation of a mere $250 USA, a 45-minute surgery can assist in providing one child with a brighter future.
Photos may be purchased directly at JillLynne1@mac.com
Jill Lynne @"An Evening With Jill Lynne" with Vintage Computer-Programmed Portrait of Andy Warhol (taken @ Regine's, early 1980s)
Author John A. Tiffany ("Eleanor Lambert", Pointed Leaf Press 2011), with Cece Cord
Interior Designer Richard Mor, Lindsey Koch & Peter
Psychotherapist CoriAnne Grachek
Artist Red Grooms @ The Opening of his Retrospective @ Marlborough Gallery, NYC
Dianne C. Dunne with sculpted Straphangers
Sir Jacques Biderman with "Rider"
The 2 Isabelles (L) Isabel Orlansky, Isabel Barnard-Biderman
Patricia Herrera with Red Grooms Assemblage
The Celebrated "M5 Bus" by Red Grooms (1994)
Text & Photographs © Jill Lynne

REAL LIFE. REAL NEWS. REAL VOICES.
Help us tell more of the stories that matter from voices that too often remain unheard.