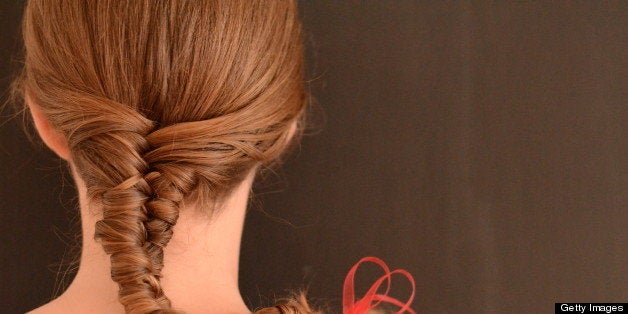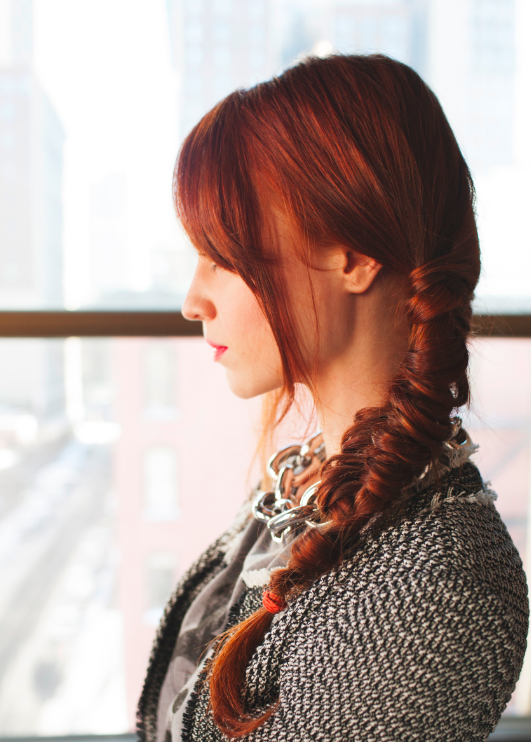 Hollywood is heating up thanks to the new redheads in town. Rachel McAdams, Elizabeth Olsen, Dianna Agron and Riley Keough are among the latest celebrities to dye their hair the fiery color. With so many women taking the red plunge this summer season, they'll need lots of ways to get (red) hair off their neck. The french braid is simple, quick and should be a go-to for all this summer.
"I love a fishtail on a redhead because it is a great way to show off all of the highlights and dimensions of red hair color," says New York City editorial hairstylist Kiera Doyle. "It can be chic, messy or elegant because the braid isn't too tight against the head."
This braid isn't a French braid -- meaning it shouldn't start at the top of your head. Instead, it's best to begin braiding just above the ear. The best fish tails start with thoroughly combed hair. Prep hair by brushing hair from root to end, work out knots from the bottom of the strands upward with a fine tooth comb.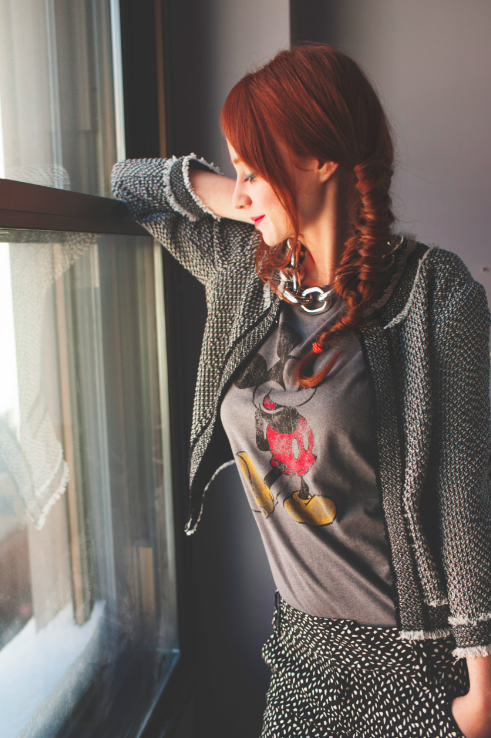 Step 1. Set desired part in front and gather hair at the nape of the neck. Divide pony into two equal sections. "It is helpful to watch hair in the mirror when braiding side pony fishtails," says Doyle.
Step 2. Take a thin strand of hair from the outside of the right section and pull it over the top of the right and weave it underneath the left section.
Note: Take thinner strands of hair to create more ornate braids
Step 3. Take a thin strand of hair from the left, pull it over the left, weave under the right.
Note: The tighter you pull the strands, the easier to keep look in place.
Step 4. Continue to weave hair over and under, alternating sides until you reach the end. Secure braid with clear elastic for a natural look or a colorful ribbon or flower for a feminine touch.
If you like a free and messy braid, once braid is complete and secure, gently use fingers to loosen strands -- a great look for any occasion and looks rockin' with red hair.
Image courtesy of How to Be a Redhead! Photo by Kara Kochalko.
Related