Guinness will roll out a new seasonal beer this fall, and it's colorful. Unlike the dark brown hue of Guinness's signature beverage, Red Harvest Stout will have a deep red coloring.
The beer, made with a blend of lightly-roasted barley, will also have a mild, sweet flavor with malty tones, according to a press release.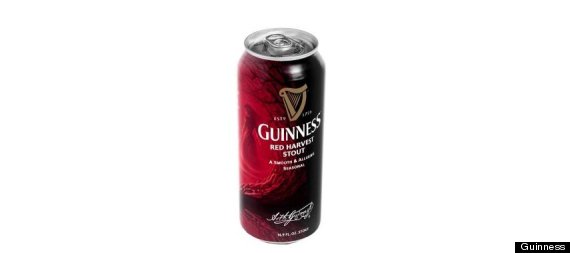 Guinness has produced at least one other seasonal beers in the recent past, Generous Ale.
The beer's label explains that the brew was inspired by ancient Celtic festival of Samhain:
Samhain (saw-wen), an ancient Celtic festival held every year on All Hallows' eve, celebrates the end of the fall harvest and the coming of winter. On this night, the believers beckon restless spirits from the darkness with bonfires and sweet offerings fromthe bountiful harvest. Guiness Red Harvest Stout captures the spirit of that night with its alluring blend of lightly roasted barley and subtly sweet Irish malt.