Welcome to "WTF, CSA?" Periodically, throughout this CSA season, we'll help you make use of your overflowing CSA baskets. You ask, we answer. That's how this works. Or rather, you shout, "WTF?" into your CSA box and now we're going to tell what on earth to do with all that red and green leaf lettuce.
We spend all the cold months feeding ourselves thick, heavy greens: kale, chard, overgrown spinach. By the time warmer temperatures and tenderer lettuces roll around, we can barely contain our excitement for an easy summer salad, full of raw vegetables. If our farmer's markets were any indication this week, your CSA boxes probably contained at least one head of red leaf lettuce and green leaf lettuce. These lettuces are tender, mild, a little bit nutty and so pretty.
We always want to encourage you guys to try crazy things with your CSA share ingredients -- pickled garlic scapes, stuffed whole kohlrabi, etc. But these sweet summer lettuces are short lived, and sometimes your body demands a salad. In that spirit, we pulled together a few of our favorite ways to use green leaf and red leaf lettuce, mostly salads with a few wildcards.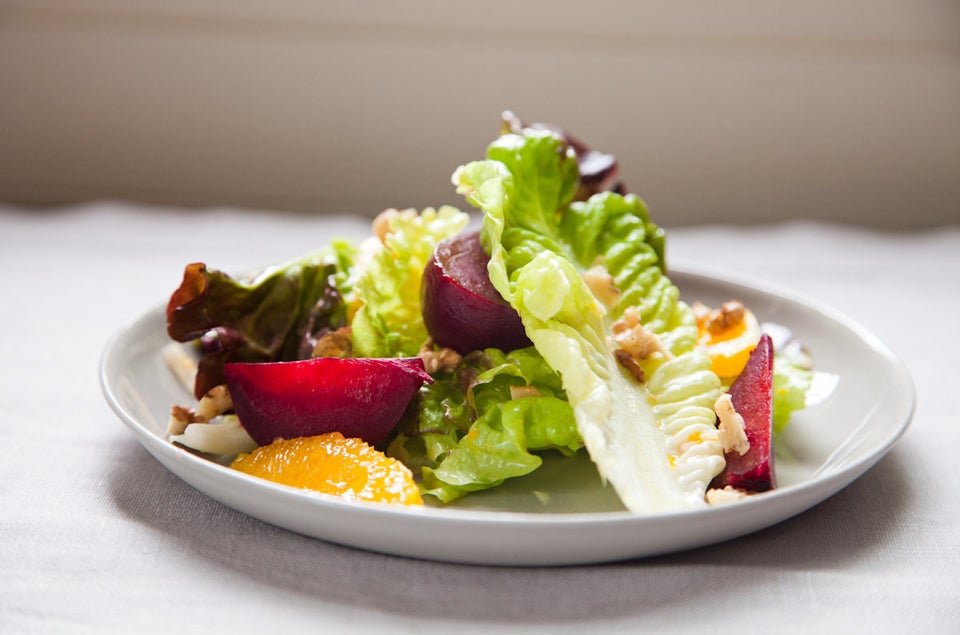 Green And Red Leaf Lettuce Recipes