My partner in life, Dan Steadman, makes independent films. He's a tornado with an idea, working harder than anyone I know to pull together a vortex of talented actors, composers, crew,and cinematographers who labor together until the universe Dan imagined is projected onto a cinema screen.
His first feature -- Red Lodge -- was shot in Red Lodge, Montana, a tiny town of 2,000 souls near the Wyoming border, self-billed as the Gateway to Yellowstone National Park. It's a Christmastime story of two men in love trying to figure out just how much in love they are -- and if that love includes marriage.
The film had good coverage (LA Frontiers, San Francisco Bay Times, Seattle Gay News) and was broadcast on OutTV in Canada, Sweden and the Benelux nations. Said Richard Kramer (producer, My So-Called Life; and author of the great novel, These Things Happen): "Dan Steadman loves his characters, and sets them into a framework I found moving and profoundly recognizable. He's the real deal, as is Red Lodge."
Dave, one-half of the couple in Red Lodge, is an Amy Grant fan, just like Dan and me. (We actually met in a Facebook group for her LGBT fans.) The other evening we sang along to Christmas tunes at Amy's holiday concert and on the way home, full of festive spirit, Dan said, "I want to give away Red Lodge this Christmas."
And that's what this essay is about. If you'd like to see an indie feature film brimming with romantic love and Christmas spirit, yet authentic about the challenges the holidays can bring, click right here between now and New Year's Day.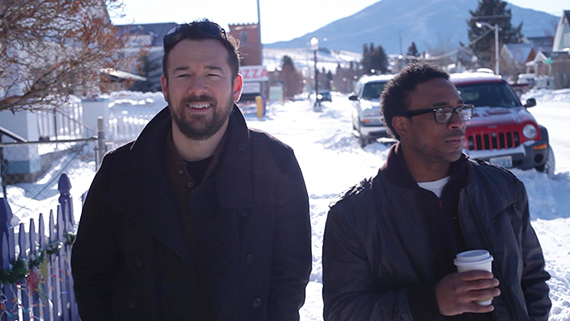 REAL LIFE. REAL NEWS. REAL VOICES.
Help us tell more of the stories that matter from voices that too often remain unheard.