Red Robin, home of the ghost pepper burger, has launched a beer milkshake today, made with Sam Adams Octoberfest draft, soft serve vanilla ice cream, vanilla syrup and caramel. It is available to customers 21 and over for about $5 and will be sold until November 11.
Donna Ruch, master mixologist with Red Robin, (yes folks, Red Robin does apparently have a "master mixologist"), refers to the milkshake as "innovative." We're not sure we'd go that far -- it's not like Red Robin invented this concoction -- but for a fast casual restaurant, we suppose this does offer something a little bit different.
Along with the boozy milkshake, Red Robin is also debuting warm pretzel bites, served with beer cheese and beer mustard. There's also the return of the Oktoberfest burger made with a toasted pretzel bun, beer mustard, melted Swiss cheese, sauteed onions, ham and lettuce.
Before You Go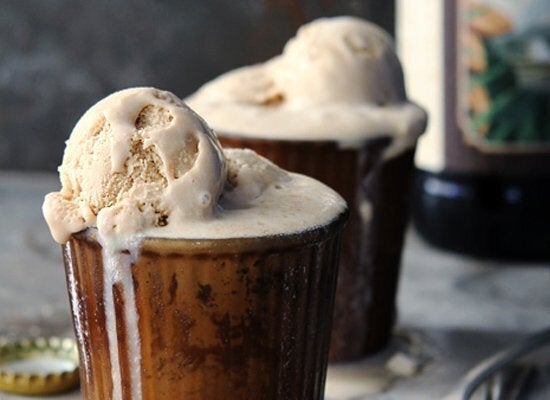 Boozy Ice Cream Floats