On January 1, 2015, Americans will collectively swear to never drink again while hiding from the daylight. After a rambunctious, memorable-but-forgotten evening dedicated to clinking glasses of headache-inducing bubbles and shouting at a silver ball projected on the TV, partiers are destined to face the consequences of the inevitable New Year's Day Hangover.
Fast food eatery Red Robin aims to help their customers abate the pain with an exclusive dish christened as "The Cure Burger." The "secret menu item" won't be on the menu, but will be available by request from January 1st through January 7th.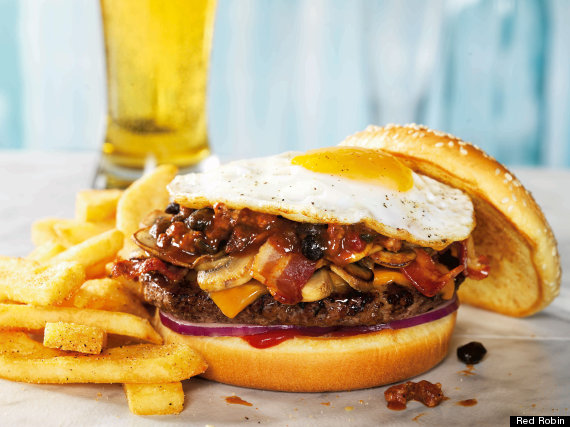 The remedy is composed of a flame-grilled burger patty topped with chili, cheddar cheese, bacon, mushrooms and a sunny-side up egg. It is served with Red Robin's Bottomless Steak Fries, which means patrons can spend the day dipping fried potatoes into ketchup rather than face the reality that the workweek is around the corner.
In Red Robin's press release, the burger is described as "just what the doctor ordered." Anecdotally, many drinkers feel that something greasy and caloric does help to quell the misery that follows a big night, but there really is no scientific "cure" for the hangover. (Cue groans.) The only fool-proof way to prevent the diabolical hurt is to abstain from alcohol entirely. There are also some preventative measures -- like alternating alcoholic drinks with water and eating the right foods prior to drinking -- that can assist in subduing the torture. But once a hangover hits, you'll have to wait it out. It's up to you to decide whether you want to deal with it alone in a sweat-soaked bed wearing last night's clothes or over an inordinate, fatty burger with fries to last a lifetime. Misery does love company.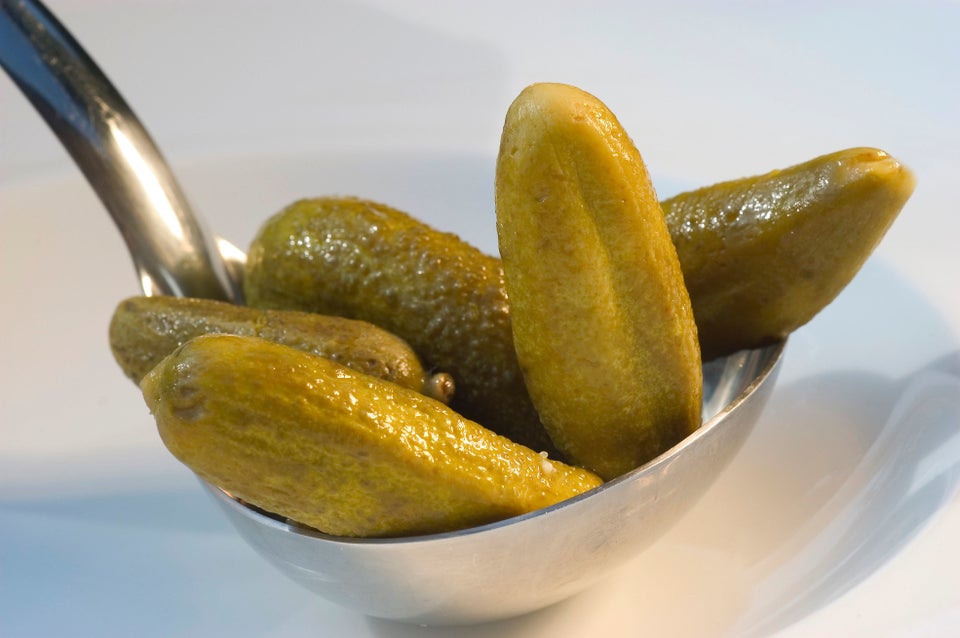 Foods That Prevent Hangovers