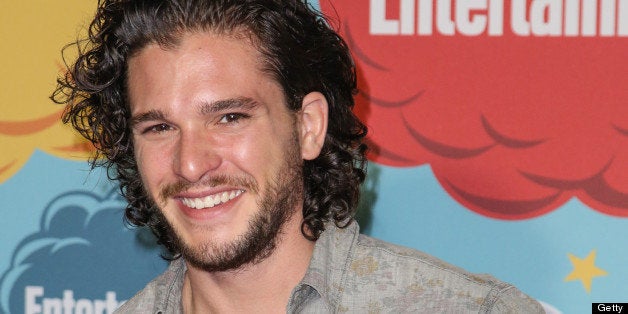 Kit Harington is speaking out about the casting of the Red Viper on "Game of Thrones."
"I haven't seen him in costume yet, but I have had dinner with him a couple of times. He's a lovely man," Harington told Yahoo! "He's going to be brilliant. It's an amazing character and quite the story line. You're going to enjoy it. [Fans] won't be disappointed, Pedro Pascal is the man for the job."
"Game of Thrones" showrunners David Benioff and Dan Weiss said casting the Red Viper was tough. "The Red Viper is sexy and charming, yet believably dangerous; intensely likable, yet driven by hate. The boys love him, the girls love him, and he loves them all back. Unless your last name is Lannister. We found a fellow who can handle the job description and make it seem effortless. He wasn't easy to find and he won't be easy to stop," the duo told EW.
"I've just finished reading [the Season 4 scripts] and I genuinely think it's my favorite one so far," Harington told the LA Times at San Diego Comic-Con. "And that sounds like I'm pulling your leg. I'm not. I'm not doing the actor thing of saying 'each season is brilliant' because I have to. I think it's a really powerful season. It's very action-filled. Last season was a big impact season, this season is very action-packed. On paper it looks incredible, whether we can pull it off, who ... knows!"
PHOTO GALLERY
"Game Of Thrones"
REAL LIFE. REAL NEWS. REAL VOICES.
Help us tell more of the stories that matter from voices that too often remain unheard.