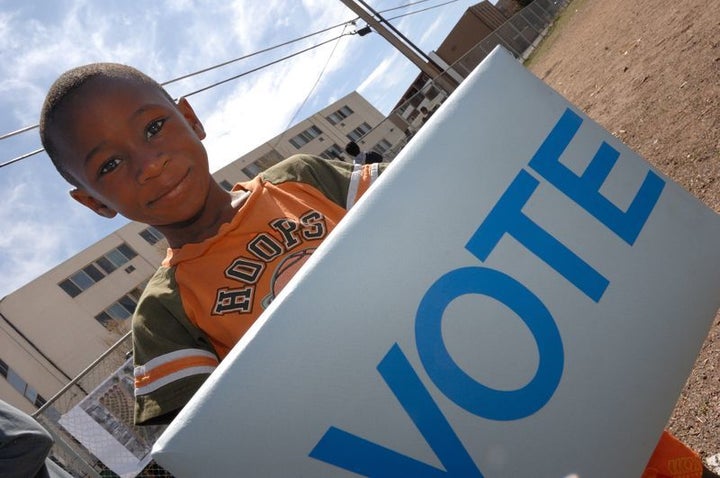 While next week's gubernatorial elections in New Jersey and Virginia will draw the most attention from the media and political pundits, there are a number of other measures voters in other states will decide. We are confident that those results will show, once again, that on at least one subject, Americans are more united than ever, whether they are "red" or "blue" voters.
That subject is creating parks and protecting open space and natural areas. Parks and conservation have united Americans for decades and likely will again when the votes are tallied Tuesday.
From deep red Texas to the bluest parts of New Jersey, 27 state and local ballot measures will be decided next week and if enacted, they would generate over $1 billion dollars for parks and open spaces.
· In Monmouth County, New Jersey. voters will choose whether to approve a property tax that would generate $280 million for parks, water quality, and farmland. If past is prologue, Monmouth voters will pass this measure just as they have four similar measures over the past thirty years, generating hundreds of millions for open space. The vote comes a year after Monmouth voters gave Donald Trump a margin of almost 2-1 in the presidential race.
· In Dallas, Texas, voters will choose whether to approve $261 million for a park and recreation bond and $50 million bond for improvements to Fair Park. The region gave Hillary Clinton almost a 2-1 margin in 2016.
· In Pinellas County, Florida, voters may authorize, for the fourth time, a one-cent sales tax known as the "Penny for Pinellas." Part of this money will be set aside to protect water, parks, and trails. The tax was first approved by voters in 1989 and the latest version will generate about $64 million for parks and trails. Pinellas is known as one of the bellwether "swing" Florida counties, and Trump won it by a single point, 49% to 48% last fall, enroute to narrowly carrying the state.
We're optimistic voters will approve most of next week's measures, because they consistently have across the country. Thus far in 2017, 10 of 11 local park and open space ballot measures have passed, including three in areas Clinton carried last year, and the other seven in areas Trump won. One example is Licking County, Ohio. Earlier this year, Licking voters easily gave 60%-40% passage for a property tax which pays for county parks. The margin is similar to the 61%-33% margin by which Trump won the county in 2016.
Local elected officials are agreeing with their voters and taking a stand for parks. Last month, 134 mayors from across the country committed to ensuring their residents have access to a nearby park within a 10-minute walk of home. Almost two dozen Republican mayors joined the campaign, including mayors like Mick Cornett of Oklahoma City, who leads a city Trump won last year.
The 2017 successes come after a similar series of wins in 2016. Last November, as Trump's victory dominated the news, voters also passed 70 local parks measures, providing $6.9 billion for parks and conservation. Earlier in 2016, another 14 local park spending measures passed, creating an additional $4.2 billion for parks and conservation, meaning $11 billion for the whole year.
That is a remarkable record, and belies the drumbeat of commentary we regularly hear, that Americans are divided as never before. Perhaps they are on some issues, but when it comes to parks and open space, U.S. voters remain united and consistent in their support for our public lands and their desire to protect water quality, conserve natural areas, and create new parks where they live, work and play, even if it means increasing taxes.
Calling all HuffPost superfans!
Sign up for membership to become a founding member and help shape HuffPost's next chapter