Joseph Drouhin Domaine des Hospices de Belleville Fleurie 2014 ($26) and Morgon 2014 ($21.50)--Properly aged Beaujolais are starting to blunt the inane reputation of Beaujolais Nouveau, and these two examples from Joseph Drouhin show all the color, fruit and time-will-tell ripeness that is achieved after slow fermentation and six months of aging before bottling. The Morgon is lovely for springtime dishes like baby lamb, while the somewhat fleshier Fleurie, from the most southern terroir of Beaujolais, takes well to dishes like roast pork with prunes.
Nobilo Icon Marlborough Pinot Noir 2014 ($19)--New Zealand Pinot Noirs can be lighter than Australian examples among New World wines, and can give a better bang for the buck. In this case you get a solid, well-knit NZ-PN with plenty of cherry flavors of a kind the grape should deliver without the inky sweetness, and the 13.5% alcohol is just where it should be.


Matanzas Creek Winery Jackson Park Vineyard Merlot 2012 ($60)--While its price pushes the upper limits for American merlot, Matanzas Creek has been delivering excellent examples for three decades from the cooler Bennett Valley in Sonoma. Winemaker Marcia Monahan-Torres uses a clone from the illustrious Château Pétrus of Bordeaux and it shows this silky red wine.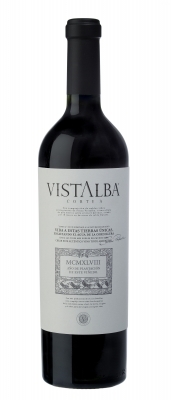 Vistalba Corte A 2012 ($70)--The continuing evolution of impressive red wines from Mendoza, Argentina, is on full display with this massive, 15.5% alcohol blend of 67% Malbec, 25% Cabernet Sauvignon and 8% Bonarda from a vineyard dating back to 1848 . Founder Carlos Pulenta wants his wines to age, and I think this will indeed be better when it is softer and more balanced. Right now the first sip raises eyebrows for its fruit and density, but, were I on a hacienda in Mendoza with a side of beef on a spit, I'd drink this now. But better to wait.
I Veroni Chianti Rufina 2011 ($25-$35)--Twenty-First century Chiantis differ so radically from what the wines once were that it's impossible to say any are typical of the name. Yet, while Chianti Classicos get most of the attention, there are excellent Chiantis from other Tuscan regions, including this D.O.C.G. Rufina, made from 100% Sangiovese (once the wine would have also contained Canaiolo Nero, Colorino, even Trebbiano). This is a big, bold, meaty red with a hefty fruit component softened by 18 months in French oak and 10 months in bottle.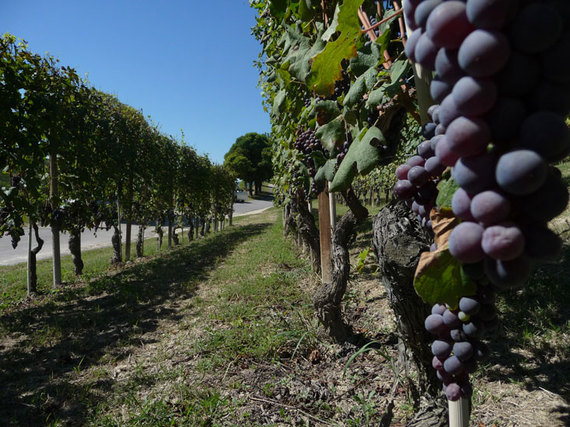 Tenute Cisa Asinari dei Marcheso di Gresy Langhe Martinenga Nebbiolo 2014 ($22)--The Nebbiolo grape goes into Piedmont's great Barolos and Barbarescos, but it is also a workhorse for wines of Langhe, and this example's 13.5% alcohol shows a level of refinement you might not expect for $22. The Martinenga vineyard actually lies within the environs of Barbaresco, so you're getting much the same terroir and a much lower price. Excellent with tomato sauces and ones made with funghi porcini.


Montesodi del Castello di Nipozzano Frescobaldi 2011 ($27-$35)--The aristocratic Frescobaldi family has 700 years of experience making Tuscan wines, and its Montesodi label shows just how impeccably a modern I.G.T. wine can be made, which is "only in exceptional years" from Sangiovese. With bistecca alla fiorentina, this wine is perfect, easy to drink, yet formidable at every point on the palate.