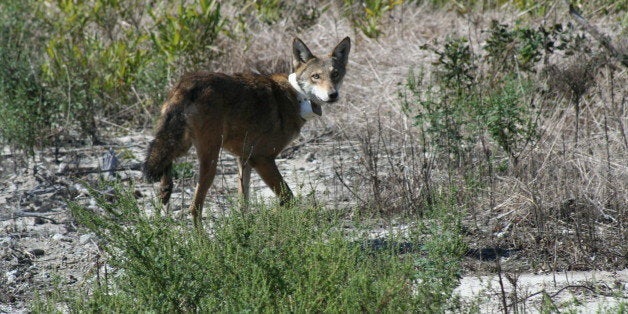 Although the animals are listed as critically endangered, nine of the 100 remaining red wolves living in the wild have been killed in this manner, a recent release from the U.S. Fish and Wildlife Service notes.
"When we lose an animal, that obviously has an impact on a very small population," Rabon told the outlet, adding that only "about 13 pairs are breeding."
Red wolves, which are slightly smaller than gray wolves and are marked by their distinctive auburn-tinged fur, were once a common site in the Southeast, but the animals were nearly wiped out in the early 1900s, partly due to habitat loss, according to the U.S. Fish and Wildlife Service. The group has made significant efforts to repopulate the species after it was declared endangered in 1973.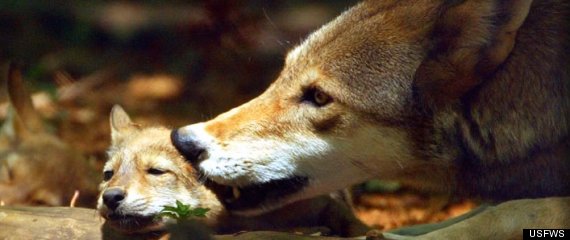 An adult red wolf caring for a pup. (photo: Greg Koch, U.S. Fish and Wildlife Service)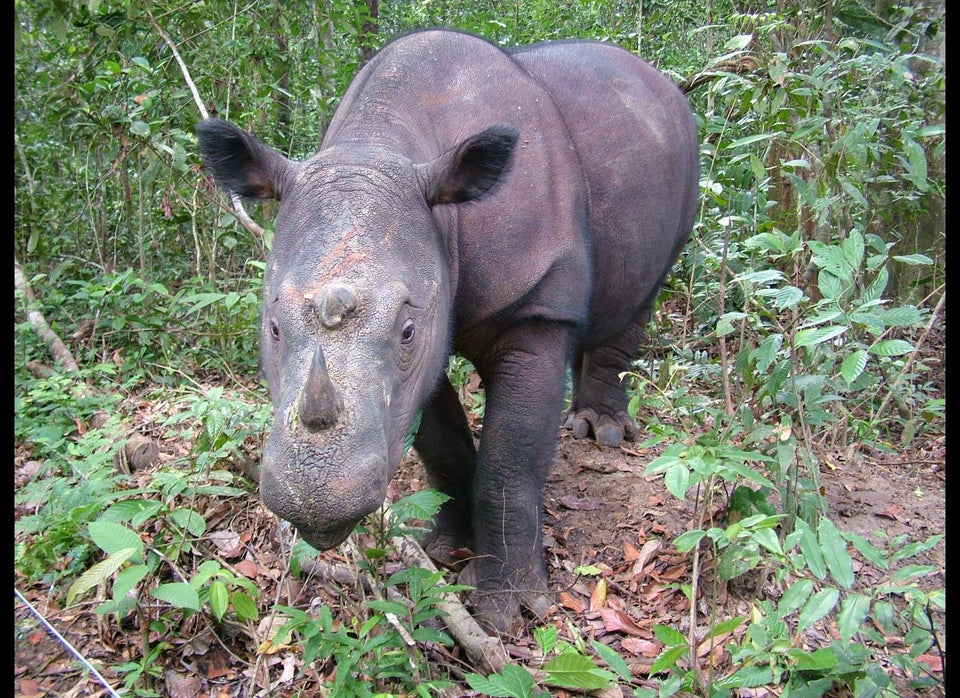 The World's Most Threatened Species