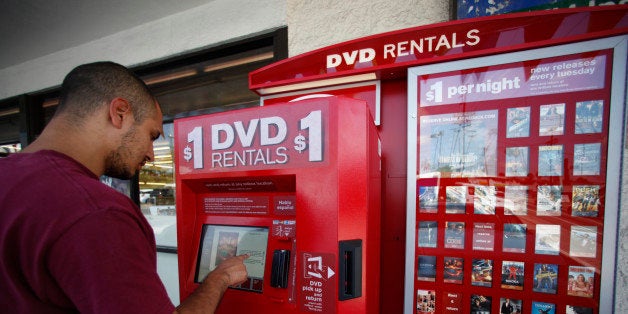 NEW YORK (Reuters) - Redbox Instant, a streaming video service operated by Verizon Communications Inc
The service, which combined the Redbox DVD rental kiosk business with a streaming video offering from Verizon, was launched in 2013 to compete against online video company Netflix Inc
Redbox Instant will shut down on Oct. 7th, the companies said in a joint statement.
"The joint venture partners made this decision after careful consideration," the statement said. "The service had not been as successful as either partner hoped it would be."
Subscribers will receive an email notifying them of the termination of the service. A separate email will be sent on Oct. 10 with details on refunds, the statement said.
The alliance marked Verizon's first foray into video streaming outside its network operating region, but it never gained a foothold against online rivals such as Netflix, Amazon.com Inc
The telephone company had only offered Web video services to subscribers using its FiOS TV service, which competes with cable providers such as Comcast Corp
(Reporting by Marina Lopes in New York; Writing by Victoria Cavaliere; Editing by Frank McGurty and Andre Grenon)

Related
Popular in the Community