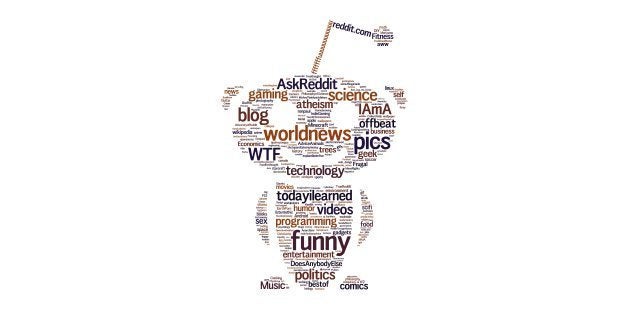 The Reddit community was in flux after the administrator of one of the site's most popular sections was let go on Thursday.
It's unclear why Victoria Taylor, the administrator of /r/IAMA (Ask Me Anything), was dismissed, but volunteer moderators shut down several other sections of the social sharing site in protest, NPR reports.
You may have noticed that /r/IAmA was recently set to "private" for a short period of time. A full explanation can be found here, but the gist of it is that Victoria was unexpectedly let go from Reddit and the admins did not have a good alternative to help conduct AMAs. As a result, our current system will no longer be feasible.

Chooter (Victoria) was let go as an admin by /u/kn0thing. She was a pillar of the AMA community and responsible for nearly all of reddit's positive press. She helped not only IAMA grow, but reddit as a whole. reddit's culture would not be what it is today without Victoria's efforts over the last several years.

We have taken the day to try to understand how Reddit will seek to replace Victoria, and have unfortunately come to the conclusion that they do not have a plan that we can put our trust in.
Taylor reportedly helped arrange and run thousands of AMAs, Reddit's version of the Q&A, including with President Barack Obama. She said in a short AMA of her own that she was "dazed" after the firing, but didn't give any hints as to why it happened.
As a result, several popular subreddits, including /r/IAMA, /r/gaming, /r/history, /r/Art, /r/videos and /r/funny, were temporarily set to private, effectively shutting them down. Most of them appeared to be back up and running by mid-Friday afternoon, and many of them explained that the shutdown was due to Taylor's dismissal.
In a post early Friday, Reddit co-founder Alexis Ohanian apologized for "how we handled communicating change to the AMA team this morning." He urged subreddit monitors to make their pages public again:
Your message was received loud and clear. The communication between Reddit and the moderators needs to improve dramatically. We will work closely with you all going forward to ensure events like today don't happen again. At this point, however, the blackout has served its purpose, and now it's time to get Reddit functioning again.
Calling all HuffPost superfans!
Sign up for membership to become a founding member and help shape HuffPost's next chapter