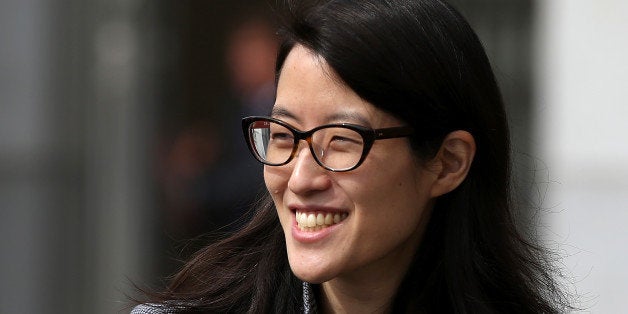 Last month, Reddit CEO Ellen Pao made a surprising decision to ban salary negotiations in an effort to combat the gender pay gap and promote diversity and equality in the workplace. The move has caused a lot of controversy. Some are criticizing the move for taking away an important tool for self-advocacy. Others have praised her new policy, stating that is consistent with research on how men and women negotiate.
Research clearly shows that women are less likely to negotiate than their male counterparts. In fact, in a study about negotiation and the gender divide, men were found to initiate negotiations four times as often as women. This difference matters; by not negotiating a first salary, an individual stands to lose more than $500,000 by age 60. There are a lot of reasons why women negotiate less, and a major one is fear. In a survey conducted by Keating Advisors about negotiation practices, only 29% of respondents said they would be comfortable negotiating, with about a third citing fear as the main factor keeping them from negotiating.
Confidence is key. Studies show that women are often less confident than men in negotiations. Potential backlash is also a major factor. In four experiments to investigate gender differences, researchers from Harvard's Kennedy School of Government found that people penalized women who initiated negotiations for higher compensation more than they did men. This may have been due to women violating gender stereotypes by negotiating.
As CEO of a Silicon Valley tech giant, Ms. Pao has experience dealing with the often sexist tech industry. She recently lost a lawsuit against her former employer, Kleiner Perkins Caufield & Byers, in which she accused them of gender discrimination after she was turned town for a promotion. Though the firm was found not to have discriminated against Ms. Pao, the lawsuit did generate much-needed conversation about the problems of sexism in the workplace.
Many women in the tech industry continue to applaud Ms. Pao's efforts. Her recent policy decision as Reddit CEO is only one in a series of strategic company decisions in an attempt to level the playing field for women, fight against discrimination and promote diversity in the workplace. Another way to improve pay equality is through transparency. The Department of Labor suggests creating a transparent pay program helps all workers know they are paid fairly and makes it easier to identify any disparities. According to Betsey Stevenson, a member of the White House Council of Economic Advisors, "boosting transparency on compensation for female employees will also shine light on pay disparity for different races."
Ms. Pao has the right idea, her intentions to increase workplace equality and make the office more welcoming to women is surely worthy of praise. This move is consistent with research about negotiation practices of women, but may be counterproductive in the long run if other factors are not addressed. Inherent sexism and gender stereotypes are much, much more difficult to address and overcome, and progressive polices can help assuage these issues, but not eliminate them. Reddit's new policy may become a case study for companies to look towards when crafting their salary structures. Only time will tell if it will be effective.