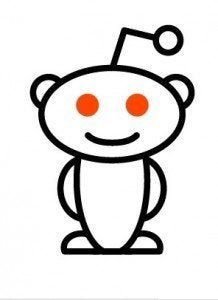 Publishing giant Conde Nast is spinning off social news website Reddit into a new independent entity, Reddit Inc.
Under the restructuring, Condé Nast parent company Advance Publications will maintain ownership of Reddit Inc. while simultaneously relieving the community-based website from the day-to-day influence of Condé Nast.
This change is all about setting up reddit so that it can better handle future growth and opportunities. When reddit was acquired in October 2006 by Condé Nast, it was receiving about 700k page views per day. Now, reddit routinely gets that much traffic in 15 minutes. This explosion in traffic created technical, cultural, and organizational growing pains. reddit now has the kind of resources it needs to continue improving and supporting the community's experience far into the future.
Reddit co-founder Alexis Ohanian, who will serve on the new company's board of directors, told VentureBeat that, "Condé Nast felt like it was not adding enough value to let Reddit achieve its full potential."
In addition to taking on greater challenges in "journalism, civic engagement, fundraising, product development, and learning," -- a mission which the Atlantic's Alexis Madrigal praised for being "as lofty as it is good" -- Reddit now has its sights set on hiring a new chief executive. And make no mistake, that person will be in touch with what has made reddit so successful.

As Martin wrote in the announcement, "We wouldn't seriously consider any individuals for the CEO position unless they understood the community and were passionate about serving its needs."
Calling all HuffPost superfans!
Sign up for membership to become a founding member and help shape HuffPost's next chapter