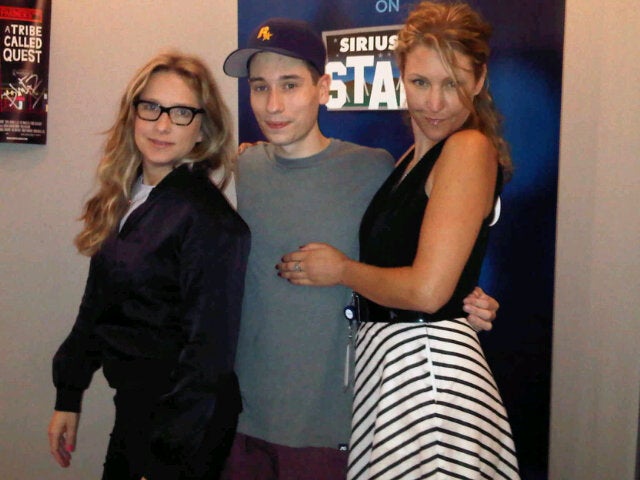 My internet is flooded with randomness these days. I can't go three clicks without seeing Michelle Obama's hair or the Manti Te'o "fake girlfriend" mess. I guess it's a nice distraction from the day-to-day, but to me having the gift of someone like Jake come into my life is what it is all about.
The real value, for me anyway, is everyday people doing amazing things, and Jake Villanueva was one of those people.You can tell he was kind of a big deal because you don't have to type his full name into a Google search before you find him, and yet he spent most of his 24 years off of everyone's radar. That changed last year.
First the hard part: On Father's Day, 2011, Jake was diagnosed with kidney cancer. It was deemed terminal. Jake went from a young man about to take on the world to someone staring at his expiration date. He moved back home with his mom and became depressed.
Then the good part: One night Jake popped on to the website Reddit. For those who haven't been there, it is a site for everything you can think of. If you want to look at kittens licking lampshades, Reddit. If you need advice on how to get creepy men to stop oogling you in the subway, Reddit. And if you are feeling sad and alone and need to have an honest conversation about your kidney cancer, Reddit.
In Jake's case, he went to a "SubReddit" of the site called "IAmA" It's a category where people of all walks of life talk about who they are and what they do, and other users of the site can ask them anything they want regarding the topic.
Late one night, about seven months ago, Jake started one that he titled "I Am A 23 year old boy with Stage IV Kidney Cancer. I Won't See 24. Ask Me Almost Anything".
Jake: "I used to work as a line-cook and one night during
dinner service I complained to my coworker about
some pain and a bump that had appeared literally 2
days prior.. I ended up leaving the shift because it
hurt so bad, I spend that night in complete agony in
my apartment before I realized I have to go to the ER
so I did. I remember laying in the hospital bed, kidney
gone thinking "wow, 10 days ago I felt 100% ok"'
Over the next few hours, he was heartbreaking and honest:

Jake: "my perception on life and every little thing around me has completely changed, its like im permanently on ecstasy. Except ...not because I also have moments that I just burst into tears. Don't worry too much about living life to "the fullest" just worry about being happy while you are here, helping or teaching other people who maybe arent as happy as you. Smell the flowers, they won't always be in bloom.
People with family members in similar situations started asking for insight:
zfoose: My son (7) is a cancer patient (Ewings Sarcoma). He is recently in remission, but the relapse rate is extremely high. During chemo, he would become an emotional roller coaster -- cuddly one moment and angry the next. The Nurses referred to it as 'chemo brain'. Have you noticed any emotional or similar effects from the drugs? How can we best comfort him through this?
Jake: Ive never heard of this but it is TOTALLY true!! The best way you can comfort him through that is something you wont want to here...give him some space. My family constantly tries to help me out in any way they can but sometimes it has the exact opposite effect. I always like it when my family says "If you could eat anything in the world, what would it be" and when I answer... they get it for me.
RRE713: 2 years ago I lost my 21 year old little brother to cancer.
He wasn't visibly afraid (I am sure on the inside he was) but he faced death with poise and dignity. I remember sitting with him in the hospice and just not knowing what to say to him.
My biggest question is what can you say to someone in your situation?
Has anyone said anything particularly comforting to you throughout this process?
Jake: I was crying one time and I said to my older brother "Ill never get to have kids"
And he said, crying too "Ah, they're little shits anways"
That made us both smile. Simple Moments <3
The thread is a little tough to follow as it is a little out of order at this point, but what followed was amazing. After Jake went to bed, the remaining readers rallied together to start up a collection for Jake, as in one of his comments he mentions in passing that he was hoping to have one last vacation with his family. The inspired readers latched on to that and rallied the way only people who have been touched can do. By daybreak, about $30,000 is sitting in a fund and ready for Jake to do whatever he wants.
The next morning, Jake catches up:
Jake: Whoa. I just woke up. What is happening here!!?!
ListenChump: You dude! A million people are thinking about you right now. You are the most popular kid on the internet... all before breakfast.
There is enough in the account that he turns his "last vacation" into a "Thank You" tour. He (and his army of new friends) start a new page on Reddit and organize meetups, and a few days later he and his family are off and running. Manhattan, Philly, Chicago. When he came to DC, we invited him to SiriusXM Stars Channel 107 to co-host our show for a morning. He was happy, funny, charming, and a flat out inspiration that I will carry with me for the rest of my days.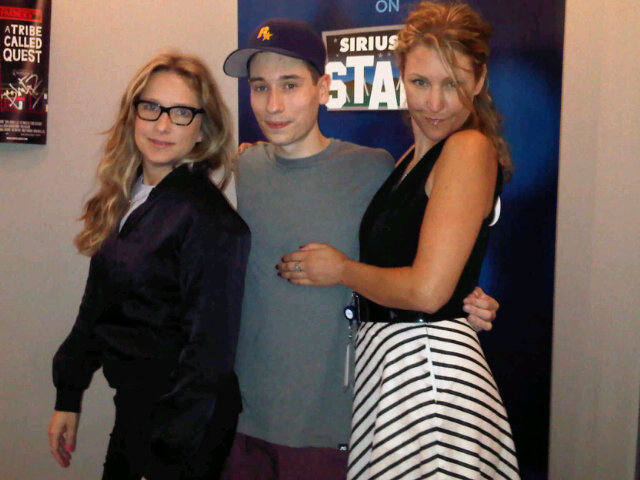 We spent the rest of the day in a donated limosine from Reston Limo and with family, friends and fans we toured the Capitol building ,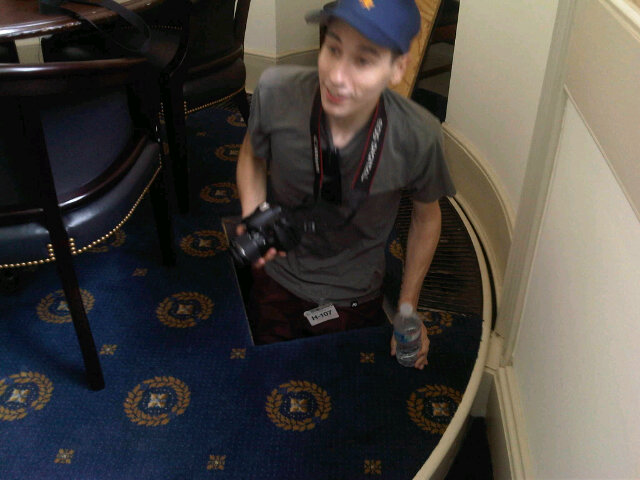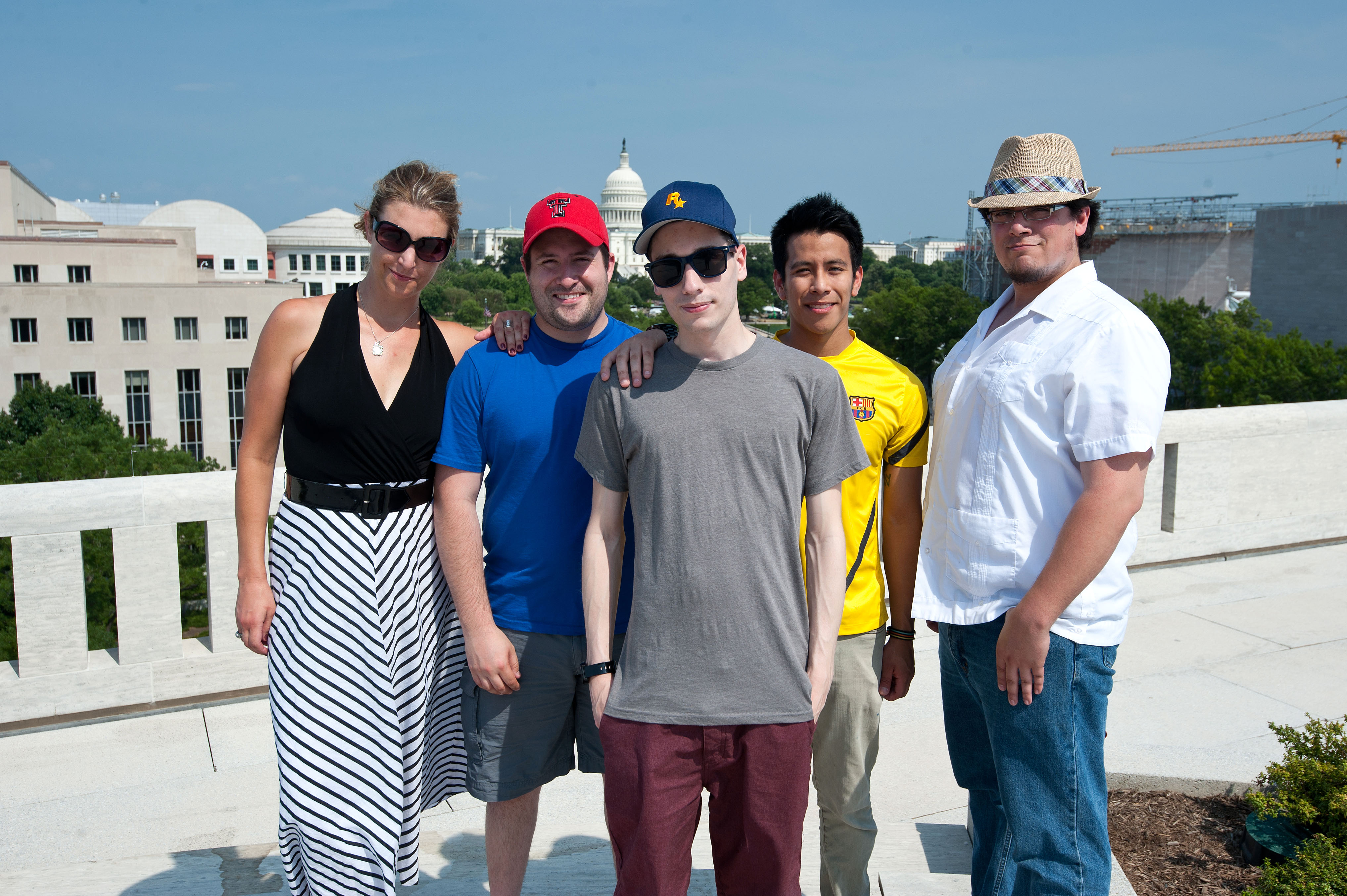 Then the sad part. Sunday morning Jake left us.
He got to have an amazing summer meeting a lot of new friends and literally touching thousands of lives. He made it to 24, and made it all the way through one more loving Christmas with his family just as he'd hoped. On Sunday I recieved an email from his mother letting me know he was gone. While this will leave me sad for a long time, I'm consoled by the little time that I did have with him and what he taught us... What he taught all of us about how to live and love and cherish the little things that make life big.
His mother said something so beautiful in her email to me:
It has been a long winter and the sun came up this morning and his flight must be beautiful. He is now at peace.

-- Most Love, Stacey
Smell the flowers, they won't always be in bloom.
REAL LIFE. REAL NEWS. REAL VOICES.
Help us tell more of the stories that matter from voices that too often remain unheard.