Reddit user booradius from the San Fernando Valley in Calif. wasn't sure what to do with the mezuzah that previous tenants left on the house, so they turned to Reddit's r/Judaism section for advice.

The online Jewish community was touched by booradius' respect for their sacred artifact, applauding the Reddit user for their care.

A mezuzah is a parchment scroll often encased in a small decorative case, on which the Shema prayer is handwritten by a scribe. They are often affixed to the door posts of a Jewish home, for a protective purpose.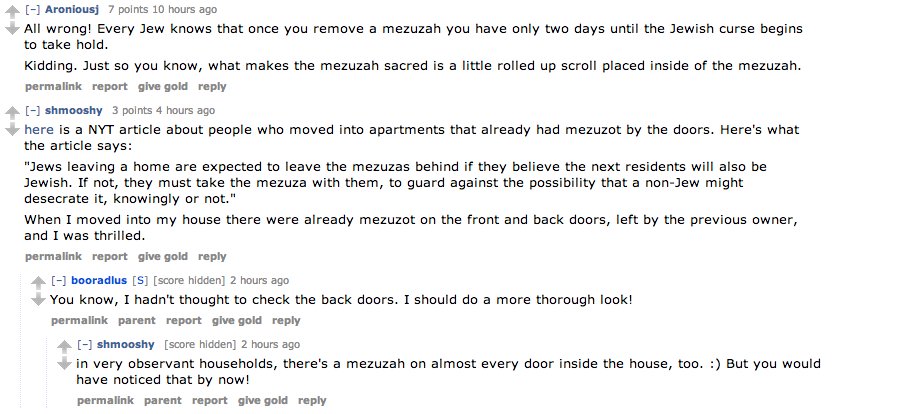 Thanks, booradius, for showing the world how the Internet can be used for good.
BEFORE YOU GO
PHOTO GALLERY
Religious Good News