This is the ultimate example of devotion. The only thing these die-hard Rangers fans love more than their team is each other.
Story continues after photo.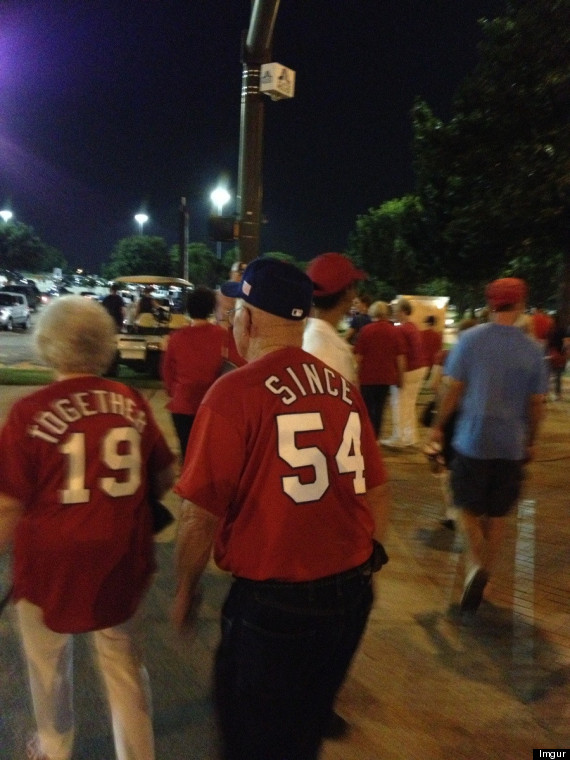 The couple was spotted by Reddit user ItsSoWarm at a game earlier this week, and some Redditors claimed they were already familiar with the two from other games.
"This couple goes to just about every Rangers game," wrote user fourthmonth. "If I don't see them, I get upset."
Other users shared their own stories of elderly folks who brighten their days.
"There was this old dude that would always sit behind the first base dugout at Indians games, so he would always be in the background when they zoomed in on hitters from the side," commented OhEmGeeBasedGod. "Every inning, he would put on a different neon colored hat. I always just loved seeing him doing his thing."
Related
Before You Go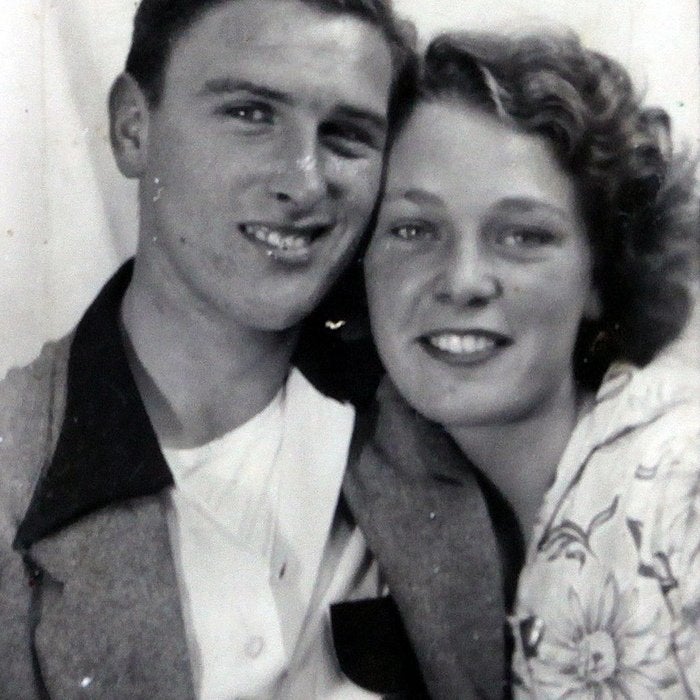 Teenage Sweethearts Reunite And Marry In Their 70s
Popular in the Community