Derek, an 87-year-old grandfather who served in the Royal Navy, had a copy of an old military profile photo that had become yellowed and cracked with age. So, in hopes of having it restored, his grandson turned to Reddit.
My Grandad was in the Royal Navy in WWII, in the submarines. I went over to set up his new PC that I'd made for him a few weeks ago and he showed me a photo that a relative had emailed him, of him in his uniform back when he was about 20. The photo was in a bad state and I said I'd see what I could do to sort out some of the cracks.
"I was blown away by the selfless dedication of the people on that thread. They expected nothing in return, yet spent hours of their day working on the photo, it was truly heart-warming and I was excited to share it with my Grandad, as he had no idea any of this was going on," Withey wrote in the blog post.
It seems Withey was not the only person taken aback by the Reddit act of kindness. On Sunday, Withey presented the restored photos to his grandfather, the 87-year-old remarked: "I didn't think anybody would go through all this trouble for me. Do I owe anybody something?"
"No, of course not. It's all out of the goodness of their heart," Withey replied.
Update, May 7: Reddit user unhi, who created the final restoration chosen by Withey, has come forward and identified himself as Dave Humphreys.
In an email to The Huffington Post, Humphreys explained: "I never expected this to get anywhere near the amount of recognition that it already has. One minute I was just putting my talent to use to help a stranger on the Internet and the next it's getting thousands of views on YouTube."
Watch the grandfather's priceless reaction in the video above, and see the difference between the original WWII photo and Humphreys' restoration below.
Before You Go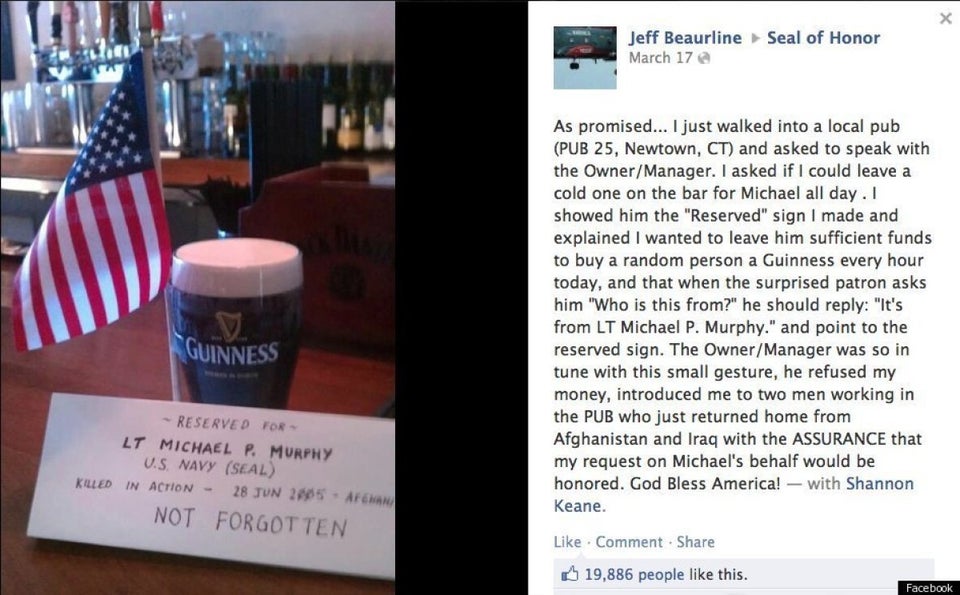 Random Acts Of Kindness
Popular in the Community