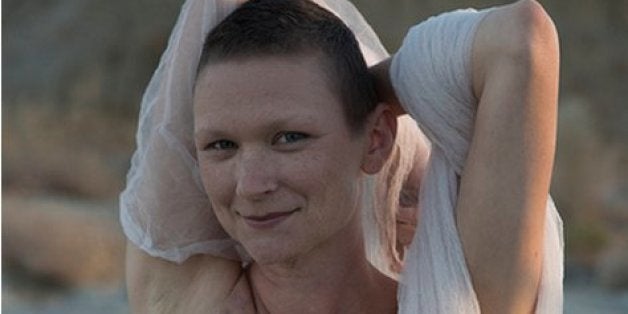 The post below contains photographs that some might consider NSFW.
When the images of Kim Kardashian's back side "broke the Internet," I was in disbelief. Not because they were shocking, but that her Photoshopped backside would get the media that it received. As if anything surrounding her and her path to fame was worthy of such attention. It made me question not only our 'priorities' as a society, but what we see as beauty and what we will do to achieve the perception of beauty.

I recently took part in a "nude" photo session also, though I'm sure my images will not be "breaking the Internet" and I'm sure we did them for two entirely different purposes. The images that I took part in are not airbrushed; they are raw, they are real, they are pure. My hope is not only to inspire fellow survivors and redefine cancer, I also hope these help to redefine beauty!

After my mastectomy, I began looking for pictures of other women who had battled breast cancer. I found The Grace Project by Isis Charise. The images were natural and imperfectly perfect. They were beautiful. I was looking at all these woman of different shapes and sizes and saw absolute beauty! Each picture uniquely different, each picture spoke to my soul. These woman were bold and so strong, they did not hide behind a air-brushed veil that society deems as beauty.

I couldn't wait to take part in The Grace Project. I love my body. I wear it as a 'badge of honor' that symbolizes the battle that I am fighting. Each scar on my body from the removal of my breasts to the scars on my body that map where tumors have been removed represent a survivor and hope. I hope that my images would help other survivors that a struggling or trying to cope with their new bodies molded by this horrible disease to feel inspired and hope. To have the courage to see themselves as beautiful, not by society's airbrushed standards, but by a redefined standard of beauty.

When I first laid eyes on my own images, though I had seen all the other photographs, for a moment my mind went to, if these were edited... Not because of the scars, but because of the wrinkled skin from the rapid weight loss or the fine lines near my eyes or the less-than-airbrushed skin. Isis reminded the images are natural and real, they are pure. I then looked again at the images that she captured. They took my breath away. I saw redefined beauty. I see the flaws on my body as real beauty. I was inspired. I was already confident in my body and proud of it, but I was inspired because my ideals of 'beauty' had been transformed.

I then realized, not only could the my images help other survivors to heal, they could possibly help other woman to heal as well. We are all imperfect and broken in different areas. Feeling 'inadequate' next to the Vogue bar that has been set by society. Leading to so much pain for the quest to be 'perfect'. From risky surgeries, unhealthy diet measures, products and potions to young girls choosing unhealthy measures and hurting themselves to try to achieve the unrealistic media depictions of beauty. What if these real images, could begin to redefine beauty? It has been tried, it is nothing new... but if my images could possibly save even one woman or young girl from pain and shame and inspire her to feel beautiful from within, my pure and raw unveiling will be worth it.
It was an absolute privilege to be apart of The Grace Project. The session was definitely transforming for me personally, as well as healing in many ways. Please check out the project and share with friends. Isis Charise photographs breast cancer survivors at no charge to the survivor.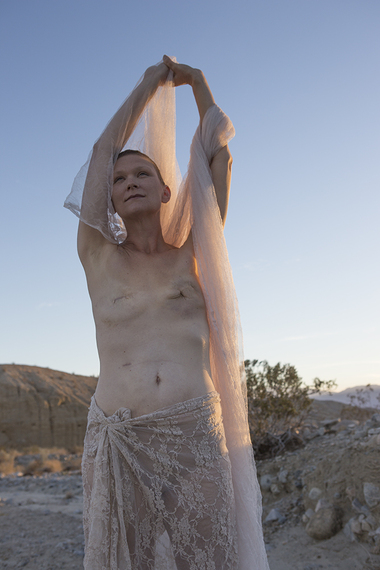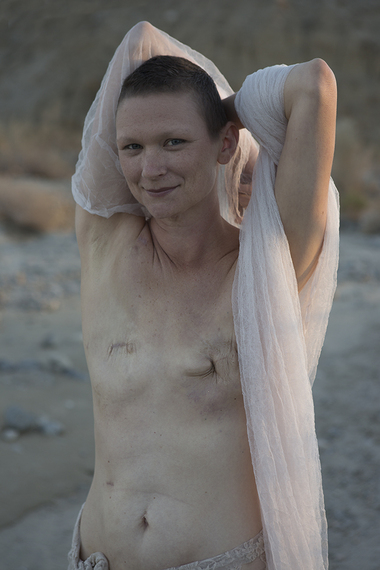 REAL LIFE. REAL NEWS. REAL VOICES.
Help us tell more of the stories that matter from voices that too often remain unheard.