Recent social movements include the Ice Bucket Challenge, #bringbackourgirls, #heforshe, Black Lives Matter and same-sex marriage. As Emma Watson eloquently said in her speech to the United Nations in 2014, "It is time that we all see gender as a spectrum instead of two sets of opposing ideals." Knowing that this spectrum is filled with a myriad of experiences and opinions, Denisse Albornoz seeks to explore such through poetry. It is projects that these that address societal challenges where true change happens. For us at The Pollination Project, we are grateful to be able to provide seed grants to those shedding light on such.
Please help us in acknowledging out seven newest grantees ready to change the world!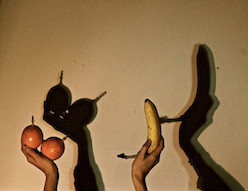 Denisse Albornoz, Bathroom Research, Ottawa, Canada. Data and stories about gender identity and sexuality are transformed into a series of poems on how young people relate to these topics.
Richard Mwanjasi, For Us All School Project, Rumphi, Malawi. Male prison inmates are provided with resources regarding their health and education alongside training to become peer educators.
Fongoh Loknjinu Atanga, CommuFi, Buea, Cameroon. Information technology resources and training link the community to 3G/4G resources.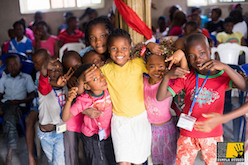 Adebimpe Mbang Femi-Oyewo, Kinnect: Connecting for Good, Lagos, Nigeria. People come together to address social challenges with hopes of transforming local communities.
Moir Walita Mkandawire, Girl Child Education, Rumphi, Malawi. A sanitary facility is constructed to improve the learning conditions for girls, increasing attendance and performance.
Brian K. Broadway, Find, Feed and Restore, Lake County, Florida, USA. Homeless families are afforded opportunities to live rent and utility free for 4-months while they receive free case management services, including resume writing, job search assistance and budgeting.
Do you, or someone you know, have a project in mind to help bring justice to all things across the globe? We accept grant applications every day of the year. We are humbled to learn about others' visions and are inspired as to what they are doing to spread peace and sustainability... One seed grant at a time.
Popular in the Community